Understanding Different Personas in B2B Commerce & Marketing
Merkle's Technology Director for Experience and Commerce Richard Mathias discusses the different roles and stages in B2B buying, and how different processes can define the customer journey.
Personas are used in B2C and B2B commerce, to help shape effective marketing campaigns, create tailored products, and deliver frictionless, compelling customer journeys.
In B2C, organisations will tailor brands, products, campaigns, and customer experiences to personas. These personas are founded upon consumer data such as age, gender, location, career, income, spending habits, and preferred devices.
Connecting dots between these factors helps brands identify target personas, engage with them and sell to these customer segments.  Brands create specific collateral and experiences, so these personas can find them, enjoy personalised online and physical retail experiences, and buy products.
The aim is for the customer to think, "Wow, this brand gets me." This fosters loyalty and future business.
The B2B Persona
In B2B, businesses also need to consider how they gratify prospective and existing customers. And, in a similar way to B2C, B2B personas can be built around the following factors:
Demographics: Age, cultural leanings, digital reliance
Emotions: Dreams, worries, fears, influences
Resources: Money and payment methods, time, decision-making stakeholders, devices/ technology
Personal factors: Motivations, interests, predilections
However, the pain points and objectives to consider are far more complex in B2B than B2C. For example, in manufacturing an engineer is likely looking for a supplier who can provide detailed specifications, drawings, and real-time inventory visibility, with a custom price if they need a specific part for a certain job.
B2B organisations need to ensure they understand these intricacies, and have robust and versatile processes and technologies in place to manage the end-to-end journey.
B2B Roles and Duties
To add to the complexity in B2B buying decisions, they tend to be more challenging in terms of the job roles and duties of the buyer or end user in question. And, to make things more complicated, respective duties per role can vary between organisations.
Examples of common B2B roles involved in purchasing include:
Partner managers, who make decisions on whether to shop on your platform, and which prices are charged to their business.
Engineers, who make decisions on the right part(s) to buy when one is obsolete, superceded, out of stock, or needed for another job
Production buyers, who organise requests from engineers and coordinate approvals and deliveries.
Approvers, who manage cost centers and monthly spends.
Schedulers, who organise deliveries to line up with work, jobs, availability of staff, plant, and resources.
Administrators, who create and manage access for other roles within the platform.
Technicians, who manage non-interactive connectivity of transactions, for example EDI connections.
The B2B Customer Journey
Roadmapping the customer journey is an important part of shaping the B2B experience. However, again, these are very different to B2C journeys. It's rare for a single person to run the decision end-to-end, as with B2C. From acquisition – discovery – conversion – fulfilment, the different roles mentioned above tend to play their parts in various stages of the journey.
For example:
If working with a partner company, a partner manager would be part of the acquisition stage, as they decide to include your platform within the approved set of platforms their firm will use for procurement.
The engineer often plays the part of discovery, looking for specific parts to meet their specifications.
Buyers are part of discovery and conversion, sourcing parts, getting quotes, creating baskets.
Approvers are part of conversion, authorising orders.
Schedulers play a part in fulfilment, tracking orders to schedule respective jobs.
Administrators oversee the self-service parts within an admin portal on the platform.
Technicians would integrate directly into non-interactive endpoints.
B2B Commerce Platform Technology
Platform technology plays an important part of the journey in B2B eCommerce, in terms of connectivity, automation, analysis, and visibility. But businesses should bear in mind that the platform itself would cover only part of the duties for each role. For example:
Partner managers would perhaps have a questionnaire for assessing platform performance, and might be running this questionnaire through a series of different B2B portals, perhaps simultaneously, filling out the questionnaire as they go, looking for KPIs and areas of improvement.
Engineers would be working off spec sheets, product notifications, searching for specific product codes, making notes of specs, downloading diagrams, fitting them to compatible parts, perhaps buying samples, and checking against standard operation procedures.
Buyers would be working off emails or spreadsheets from engineers, ordering tens of parts at a time, and tracking when purchased.
Approvers would be working against budget spreadsheets or ERP software, marking each approval against a drawdown of projected spend, and preparing reports.
Schedulers would be working off job schedules, checking prerequisites, highlighting delays and dependencies, checking emails for order updates, and monitoring in case of delays, possibly forming a 'Plan B' if needed.
Administrators would be changing people's access, resetting passwords, and running join-manage-leave processes.
Technicians would be managing updates to interfaces, product data, and debugging problems with automatic quotes, orders, or payment totals.
Understanding B2B Commerce Complexities
To break down these complexities, it's often worth investing in an external perspective on business operations.
A strategic partner can demonstrate how a B2B commerce platform can integrate with and optimise processes. The partner can highlight how specific pain points can be negotiated, such as managing and utilising up-to-date customer data and spec sheets, search functions, customer-specific prices, rapid-upload order widgets, and order shipping updates. Critically, this well help businesses understand how these upstream pain points can affect the downstream roles of your customers.
Roadmapping and demonstrations can also allow your company an opportunity to put yourself in your customer's position, allowing you to offer greater benefits to their roles and purchasing experience.
Richard Mathias, Technology Director, Experience and Commerce Merkle UK
Richard started his career at British Steel in Port Talbot, and is an experienced IT and commerce professional, having previously worked in strategy, consulting, technology and operations services provision. Richard specialises in bringing people, process, technology and innovation together to help B2C and B2B companies achieve measurable success.
Want more like this?
Want more like this?
Insight delivered to your inbox
Keep up to date with our free email. Hand picked whitepapers and posts from our blog, as well as exclusive videos and webinar invitations keep our Users one step ahead.
By clicking 'SIGN UP', you agree to our Terms of Use and Privacy Policy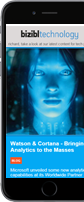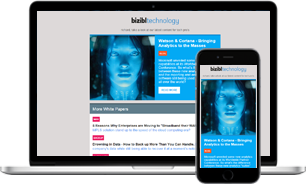 Other content you may be interested in
Want more like this?
Stay up to date with our content email
Want more like this?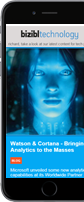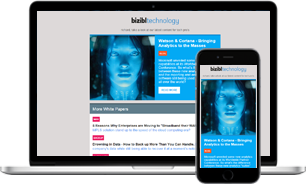 Want more like this?
Insight delivered to your inbox
Keep up to date with our free email. Hand picked whitepapers and posts from our blog, as well as exclusive videos and webinar invitations keep our Users one step ahead.
Bizibl Group Limited, Registered in England 09091156, 26 Bridge Road East, Welwyn Garden City, Hertfordshire, AL7 1HL