4 Ways To Be More Transparent with eCommerce Delivery
Rachel Toner
Marketing Manager
Ampersand
For multi-brand retailers, eCommerce delivery and return options can be the only point of difference in the eyes of a consumer. But fulfilment is expensive. Transporting a product from a warehouse to a customer, from a warehouse to a store, from a store to store, or processing a return involves a lot of variables and manpower. With shoppers expecting to pay very little for delivery, retailers are under pressure. Here are four affordable ways you can set consumer expectations and offer a good service around delivery.
1) Don't cripple your profits by offering eCommerce delivery options you can't afford
Offering click and collect for free just isn't sustainable for many retailers. The number of retailers charging for click and collect is up from 0 to 17 since 2014, according to the Multichannel Retail Report research. Many retailers are getting creative with click and collect charges – making it easy for a customer to justify the cost.
For example, Hattons, a model railway retailer based in the North West, requires a refundable £4 deposit when a customer collects in-store. Sports Direct offers a £5 voucher to use in-store after a collection order is picked up, even though click and collect only costs £4.99 (do spend that 1p all at once). Retailers such as Tu Clothing and The Entertainer require the basket to be over a threshold to even offer click and collect. On the flipside, Laura Ashley actually rewards customers a £5 voucher for using its free click and collect service. I'd love to ask the boardroom the justification behind that decision…
2) Educate customers and offer them choice
If you still want to offer click and collect for free, but know that you can't keep it free without it taking a few extra days to get into your customers' hands. offering a premium service in addition to your normal click and collect service might be the best way to go.
The 'express' click and collect option is totally new with at least five retailers launching the service over the past 12 months. By offering customer choices, it lessens the blow that a service many think to be free, actually has a cost.
Read what happened when we tested River Island, New Look, Pets at Home, Ryman, and Topshop express click and collect service
3) Make your policies easy to read and easy to find
When pure-play retailers such as ASOS and Boohoo launched, many customers thought - how can I order clothing online when I can't try stuff on? Well, online returns have become the makeshift answer to the fitting room – and heavy online returns cut into profits. According to the FT, the average returned purchase in the UK passes through seven pairs of hands before it is listed for resale. Iain Prince, supply chain director at KPMG says, "To pick and deliver an order costs between £3 and £10 — it could cost double or treble that to be processed on the way back." Because of these undeniable facts, and the consumer prerogative to use their lounge as their fitting room, many retailers now charge customers for returns. In fact, the number of retailers charging customers when they return online orders through the post is up from 26% in 2014 to over 40% in 2017. Retailers charging for returns by post include The North Face, Whistles, Next, and many more.
"I take the view that given the quality of competitors selling much of our product, we need to use choice and convenience (which actually keeps its promise) as a clear message to the customer that we are serious about getting their sale," says Sean McKee, Customer Experience Director at Schuh, when asked about the company's delivery and returns strategy in the 2017 Multichannel Retail Report. He goes on the talk about why Schuh doesn't currently offer free returns to store, saying "We are still resistant to free returns other than in Schuh stores, given the costs, but keep that situation under rolling review."
If you do make the decision to charge for postal returns, ensure that the information is easy to find and easy to read. Many retailers don't offer a link to returns information near their delivery information. An even larger proportion of retailers use FAQs to explain returns policies when study after study suggests this is the worst way to format content. Even worse, linking to a returns policy buried in your T&Cs (that anyone would need a solicitor to decipher) just isn't good customer service.
4) Don't pass business problems on to customers
Wherever possible, make it seem as though everything is easy peasy, even when it may not be. Customers don't really care about the limitations of your internal systems and processes, they just want good service. Some retailers are just not getting this right and in a rather big way. For example, accepting alternative online payments such as Amazon or PayPal is great for conversion online, as it makes online ordering much easier for customers. However, this becomes a nuisance when a customer goes to return an item bought online to store and finds that they cannot get a refund if they paid via PayPal. Or, that their trip to the store was wasted because they have to send the item directly to the warehouse. Retailers currently struggling with this include Selfridges, Fred Perry, and Currys.
Size, Evans Cycles, and Robert Dyas also accept PayPal online, but they are all able to refund a customer in-store. These retailers all are facing the same issue, but some retailers are dealing with the inconvenience behind closed doors and some are passing it on to their customers.
For many retailers, multichannel retailing is already a complex beast. In addition to wrestling with problems around stock levels, distribution and delivery options to provide the service customers demand, retailers have had to invest heavily in technology to keep up and plan for the future. Consumers browse many websites as they make their purchasing decisions. Providing transparency around your ecommerce delivery, returns and collection options will go further than you may think to win sales from your competitors.
Want more like this?
Want more like this?
Insight delivered to your inbox
Keep up to date with our free email. Hand picked whitepapers and posts from our blog, as well as exclusive videos and webinar invitations keep our Users one step ahead.
By clicking 'SIGN UP', you agree to our Terms of Use and Privacy Policy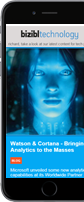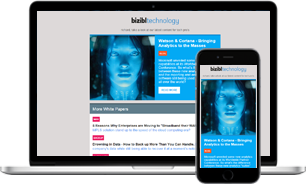 Other content you may be interested in
Want more like this?
Stay up to date with our content email
Want more like this?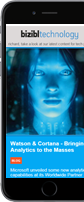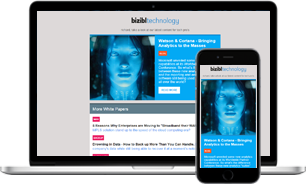 Want more like this?
Insight delivered to your inbox
Keep up to date with our free email. Hand picked whitepapers and posts from our blog, as well as exclusive videos and webinar invitations keep our Users one step ahead.
Bizibl Group Limited, Registered in England 09091156, 26 Bridge Road East, Welwyn Garden City, Hertfordshire, AL7 1HL