It's Time For Network Operators to Embrace Internet WANs
The business climate is changing and you can either change with it or become irrelevant. One area that is being disrupted before our very eyes is the enterprise WAN, and this blog post discusses the topic of WAN evolution.
Disrupt or be disrupted. That was one of the key messages that Cisco's outgoing CEO, John Chambers, gave in his keynote at the company's user event, Cisco Live, earlier this month. The message is short and clear: the business climate is changing and you can either change with it or become irrelevant.
One area that is being disrupted before our very eyes is the enterprise WAN. The topic of WAN evolution has been around for decades now but it never gained much traction as there wasn't a good way to move away from a traditional MPLS type network. Although hub and spoke wasn't optimal, most enterprise traffic was client server, so this legacy model did the job.
Over the past few years, however, we've seen a significant rise in SaaS-based applications and cloud computing traffic. If a significant portion of enterprise traffic needs to go to the Internet, why route it to a central hub first? This question is being asked more and more by network managers. Also, there has been great innovation from infrastructure vendors in enabling businesses to move to a more agile, lower cost WAN, such as Silver Peak's "Broadband your WAN" announcement made last week.
The growth in hybrid WANs / SD-WANs has been from established, WAN focused infrastructure companies like Silver Peak as well as a number of start-ups. The one group of companies that has yet to endorse this new WAN model is the traditional network operators such as AT&T and Verizon. Telcos have historically been very slow to move into new markets that might be perceived as a threat to their business model. For example, they were very slow in getting into WAN optimization, but now almost every network operator has a managed WAN optimization service.
In the past, telcos were able to wait for a market to mature and then take their time rolling out a service while they made sure every 'i' was dotted and 't' was crossed. In the case of Internet WANs, I believe network operators need to move — and move fast — for a number of reasons.
First, businesses are tired of paying the ridiculously high costs associated with MPLS and are looking for an alternative. Also, the quality, availability and speed of broadband connections have increased tremendously over the past several years and it doesn't seem as farfetched to use broadband for business services. In fact, most cable operators have business class broadband and Ethernet services that are available for a fraction of the cost of MPLS. I've talked to a number of organizations that started experimenting with broadband as a backup connection but found the speed to often be superior to MPLS.
Another reason for the telcos to take this threat more seriously is that, almost by definition, an Internet or SD-WAN requires multiple service providers be used to provide the multiple paths required. This opens the door to cable companies, Internet ISPs, systems integrators, or even larger VARs to come in and offer a managed Internet WAN service. Typically businesses would choose a network operator for network services because the architecture seemed to be optimized with the fewest number of network providers. With Internet WANs, diversity is actually a plus as a problem on one network can easily be routed around.
The era of Internet WANs is coming and coming fast. I urge the mainstream telcos to facilitate this transition instead of sticking your heads in the sand and hoping it doesn't happen otherwise you may just find yourself on the outside looking in.
Want more like this?
Want more like this?
Insight delivered to your inbox
Keep up to date with our free email. Hand picked whitepapers and posts from our blog, as well as exclusive videos and webinar invitations keep our Users one step ahead.
By clicking 'SIGN UP', you agree to our Terms of Use and Privacy Policy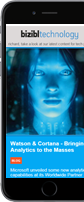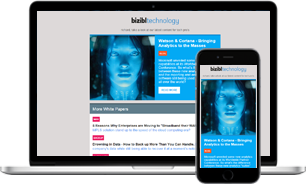 Want more like this?
Stay up to date with our content email