Citrix XenDesktop Eases Windows 7/8.1 Migration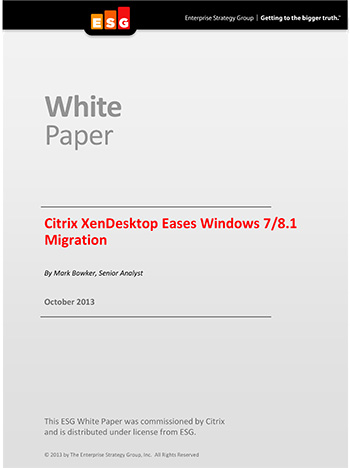 IT organizations want to avoid discovering that they have security breaches, compliance violations, and unplanned customer support costs.
At the same time, they must still address application compatibility testing with limited IT resources as they balance the shrinking migration window.
The sense of urgency has been heightened as businesses look for seamless transition strategies for Windows 7/8.1 that provide a high-quality, predictable, productive, and secure computing environment while controlling operational costs and hardware expenses.
Best Practices to Enable Clinician Mobility for Patient- Centered Healthcare
Mobility is transforming healthcare as clinicians embrace new devices and methods of working to deliver better care, more quickly, to patients wherever they are. Now, clinicians of every generation want to access their apps and information on any device—even those purchased personally—over any network.
The benefits of mobility for healthcare are clear. With faster access to applications as well as electronic health records (EHRs), clinicians can make better-informed decisions and recommendations more quickly to improve patient outcomes.
Wednesday, August 26, 2015 - 15:00
Want more like this?
Stay up to date with our content email