BYOD: What it is, and how it's enabling agile enterprises
From smartphones, to laptops, tablets, watches - and every device in between - employees are bringing their own devices to work. This phenomenon, known as bring your own device (BYOD), has advantages and disadvantages (for both employers and their staff), but either way - it's here to stay.
Born in 2009, BYOD was a result of staff frustration at having to carry multiple devices, many of which were superior to the technology products offered by their employers. As the cost of consumer electronics decreased, their sheer ubiquity saw them appearing in workplaces more and more.
Many IT leaders have embraced the trend, incorporating BYOD into their wider technology strategy - after all, as long as company information is secure and corporate policy enforced, the concept of BYOD offers a variety of benefits, including hardware savings, productivity opportunities, good user experiences, increased mobility, and more.
Of course, there are questions to ask, and risks to consider. Can organisations – and should they – ask employees to install work apps on their personal smartphone? What happens to any customer data that is captured or viewed with a personal phone? Are personal devices secure enough to manage other kinds of company communications or sensitive information?
The issues raised by these, and similar questions aren't insurmountable, but they do require a BYOD policy that covers how devices should be configured, where and when they can be used, and what regulations users need to be aware of. Failure to create such a policy, and deploy the technology needed to support it, won't prevent staff from using their own devices - it will simply leave your organisation at risk when they do.
The Security Basics
As far as BYOD goes, the biggest risk to an organisation is a security breach of an employee's device. This might include anything from malicious software allowing bad actors to access customer data, to the employee physically losing a phone. Mitigating these risks, particularly in a post-GDPR environment, requires an ongoing, carefully executed strategy, comprised of clear policy, technology, training, and monitoring.
The backbone of any security strategy is physical access control. If a mobile device is to be used for processing or storing sensitive information, it's imperative that it has basic security in place, such as a password, or biometric access control. Thereafter, the primary method for delivering corporate services securely, without impacting the owner's ability to use their device(s) for personal reasons, is to digitally separate the two.
Unfortunately, this is easier said than done, when you don't have direct control, or even authority over, the devices in question.
Apps as the Solution
The vast majority of mobile device users are comfortable installing apps on their devices. This makes enabling BYOD via apps an excellent solution with varying degrees of control, dependent on the situation.
Creating a contained environment where users can conduct business, safe in the knowledge that there's no crossover between this and their personal activity isn't just more convenient and transparent, it can also give companies greater peace of mind regarding the transfer of sensitive information. Such apps can have their own security requirements, enforced by means of OS requirements, or secondary security layer(s). The predominant types of app used to achieve this are:
EMM & MDM
Enterprise Mobility Management (EMM) solutions are comprised of a group of services and technologies. Some will ringfence specific apps, allowing them to be disabled or erased if the phone goes missing (or otherwise at the employers discretion). Such apps often contain separate email clients, calendars, and other productivity tools.
Other tools; Mobile Device Management (MDM), require system level permissions, enabling corporate management of the entire device, providing employers with capabilities such as location tracking, remote locking, hard security policy enforcement, and more.
Content Apps
Usually downloaded and installed via standard consumer app stores, content apps are perhaps the easiest way to enable BYOD workers. By curating content such as sales material, employee handbooks, policy documents, and more into bespoke applications, with their own security capabilities, organisations are able to deliver high quality user experiences with a minimal footprint on the devices themselves.
Additionally, the apps can be enhanced with everything from communication and collaboration tools, to employee incentives. They can play an effective role in onboarding new staff, managing distributed teams, content delivery and more.
BYOD & The Employee
As we've covered, there are numerous benefits to BYOD. As long as the risks are managed effectively, it can offer productivity improvements, and real opportunities for your organisation.
Perhaps the most important point is; that by embracing your employees' desire to use their own devices, you are empowering and engaging them. Engaged employees work harder, smarter, and deliver more.
To find out how you can enable your staff to bring their own devices into the workplace securely, get in touch with the experts at Rakuten Aquafadas
For more information visit aquafadas.com to find out how some of the world's biggest brands are leveraging Rakuten Aquafadas technology to deliver apps which support their BYOD strategies, control costs, and move faster.
Want more like this?
Want more like this?
Insight delivered to your inbox
Keep up to date with our free email. Hand picked whitepapers and posts from our blog, as well as exclusive videos and webinar invitations keep our Users one step ahead.
By clicking 'SIGN UP', you agree to our Terms of Use and Privacy Policy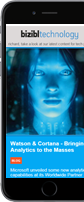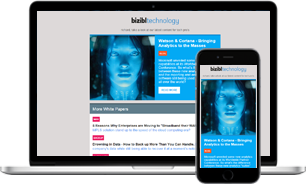 Other content you may be interested in
Want more like this?
Stay up to date with our content email
Want more like this?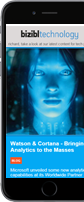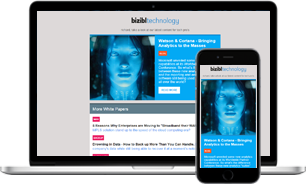 Want more like this?
Insight delivered to your inbox
Keep up to date with our free email. Hand picked whitepapers and posts from our blog, as well as exclusive videos and webinar invitations keep our Users one step ahead.
Bizibl Group Limited, Registered in England 09091156, 26 Bridge Road East, Welwyn Garden City, Hertfordshire, AL7 1HL