7 Best Practices to Set Up a Live Video Stream
Today, it's easier than ever before to launch a live video stream. Anyone can get started with live video streaming in just moments using a smartphone. And the audience is huge. According to this study, a full third of all online activity is spent watching video. That said, you want to make sure that you run the most professional, high-performance live video stream possible.
In this blog article, we'll take a look at how to do just that. Specifically, we'll share seven best practices for setting up a professional live video stream. The goal here is to take your live streaming to a higher standard. In fact, this post will help you maximize your audience, your revenue, and your success.
Let's dive in with an outline of the best practices for a live video stream.
Setting up a live video stream
Live streaming can support any type of business. However, doing it right requires following some guidelines. We'll look at seven different best practices in this blog, including:
Content is key (a.k.a, don't bore your audience!)

Marketing plan

Choosing the right streaming solutions

Equipment setup and testing

Bandwidth

Embedding on websites and social media

Let's dive into each of these topics in more detail now.
1. Content is key (aka. don't bore your audience!) 
The first rule of a successful live video stream is that content is key. This is an old adage online, and for good reason. You can invest all you want in marketing, promotions, and graphics. But if the content isn't good enough that people want to watch, it's all for naught.
"The rules still apply," Beth Mock LeBlanc, chief creative officer, founder and managing partner at MLB Creative, has explained. "You need to have a plan for your live videos; it can't just be ad lib. Find out what your audience is interested in and come up with a plan that targets that."
We can't tell you how to create good content. That depends on your industry, who your audience is, and many other factors. But we can reinforce for you that this is a key element. That's why it's #1 on our list.
2. Marketing plan 
The second tip for an effective live video stream is to have a solid marketing plan. Promoting your live stream is essential to success. The industry publication MarketingWeek says that live streaming "is key to building authenticity", however, this authenticity hinges on getting your content in front of the right audience.
We recommend that you promote your live video stream using some of the following methods:
Email newsletters

Social media posts

Website posts and landing pages

Advertising

Guest posts and collaboration with social influencers

Make sure you target your marketing toward your core audience. This could include people who have attended previous live streams, your true fans, and other key players. With a good content marketing strategy, you can maximize your audience and the success of your event.
3. Choosing the right streaming solution 
The third key element in any successful live video stream is choosing the right video streaming solution, or online video platform. I often call an online video platform a "Swiss Army Knife for online video." An OVP hosts video content, delivers live streams, and provides tools to manage and organize content.
Typically, these tools might include a video player, analytics, security features, customizable branding, APIs, cloud recording, and monetization. Of course, these features vary from OVP to OVP.
Additionally, different live streaming platforms have different pricing. Some are quite expensive, with pricing over $1000 per month. Others offer more affordable plans. At DaCast, our basic plan starts at $19/month. Our professional-grade plans cost $125/month and up, depending on whether or not you need engineering help, as well as how much bandwidth you need.
If you want to learn more about choosing the ideal OVP for your needs, I recommend you check out this online video platform comparisons. We regularly update these to include the latest features and pricing updates from OVPs on the market today.
4. Equipment set-up and testing
Next, let's talk about live streaming equipment. As we mentioned in the introduction above, anyone can do a live video stream using a phone. However, professionals generally want to use dedicated video cameras that produce much better image quality. A typical live broadcast uses equipment like the following:
Camera(s)

Microphone(s)

Mixing and production equipment, often software running on a computer

Encoding software or hardware

All this equipment needs to be purchased, configured, and set up. You also need to account for accessories like cables, batteries, and so on. Once you have all your equipment set up, you want to test thoroughly. No one wants to have their live video stream interrupted because somebody tripped over a cable!
Test your cameras, microphones, and encoders. Then, ensure that your whole setup works well together. We recommend running a test stream several days in advance of your main event, if possible. Make sure it works for viewers, as well.
Don't forget about mobile testing, either. Mobile can be the biggest source of viewers for many live streams. According to Ericsson ConsumerLab's TV and Media report, the average viewer in the US watches 4 more hours of mobile video per week than they did four years ago. During the same time, TV viewing went down 2.5 hours per week.
5. Bandwidth
After we talk about testing, we have to talk about bandwidth. Bandwidth, or streaming data, is a critical issue for the success of any live video stream.
Internet speeds are measured using two different numbers: upload, and download. Upload refers to how fast you can send data out to the broader internet, and that's the number on which we'll focus here.
If you don't have sufficient upload speed at your broadcast location, your viewers might experience playback issues. That can ruin a broadcast, so you want to ensure you have plenty of bandwidth.
Most broadband connections have plenty of bandwidth to stream high-definition (HD) video. To be sure, you want to add together the total bitrate at which you will stream. For example, a single 1080p video stream at 30 frames per second might take around 5 Mbps (Megabits per second) of bandwidth. Take that number and double it to ensure you have some buffer, and you're left with 10 Mbps. That's the upload speed you need to stream cleanly.
In general, streaming quality seems to be increasing. Video start failures are down 33 percent year-over-year. Buffering is down 41 percent, and picture quality is up 25 percent. These trends are due to two factors: broadcasters having plenty of upload bandwidth, and the use of robust Content Distribution Networks.
6. Embedding on websites and social media 
At #6 on our list is the importance of sharing a live video stream through embedding. Embedding is simply the process of putting a video player directly on a given web page. This can also be done on various social networks.
Embedding maximizes your audience by capturing and drawing in people who already frequent your websites and social media pages.
It's easy to embed a live stream. Generally, it simply involves copying an "embed code" from your OVP backend. From there, you can insert this code into your website using a code view or code editor. Embedding is a simple, yet key, element in the success of any live video stream.
7. Monetization  
Some estimates state that more than a third of professional broadcasters monetize their content via subscription models. When you include advertising and pay-per-view, these numbers are even higher.
InPlayer specializes in content monetization. Here at DaCast, we've also taken monetization very seriously for a long time. After all, the video streaming market is predicted to be worth $70.5 billion by 2021. Unsurprisingly, live streaming is making up the majority of that growth.
We recommend that you consider monetizing all your content. Sometimes, of course, that approach is not appropriate. Internal training, for example, and some types of marketing, need to be free in order to function. However, in general monetizing is a great way to maximize ROI and directly benefit from a live video stream.
With DaCast and InPlayer's powerful monetization tools, you can monetize your broadcasts in just a few steps.
Conclusion
With professional-grade tools like DaCast and InPlayer, it's easy to broadcast a live video stream. If you're interested in the DaCast online video platform, check out our website to get more details. We also have a wide range of blogs and tutorials available. There's always more to learn and improvements that can be made. As always, we hope that this article has introduced you to some key elements for a successful live video stream.
If you have any additional questions about how to set up your live video stream, please do not hesitate to contact InPlayer. Thanks for reading, and good luck with your broadcasts.
Want more like this?
Want more like this?
Insight delivered to your inbox
Keep up to date with our free email. Hand picked whitepapers and posts from our blog, as well as exclusive videos and webinar invitations keep our Users one step ahead.
By clicking 'SIGN UP', you agree to our Terms of Use and Privacy Policy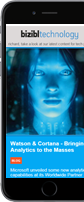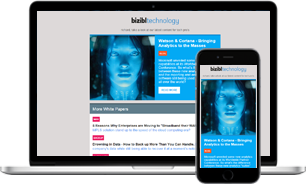 Other content you may be interested in
Want more like this?
Stay up to date with our content email
Want more like this?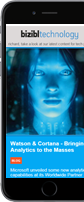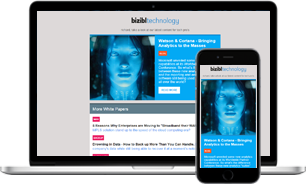 Want more like this?
Insight delivered to your inbox
Keep up to date with our free email. Hand picked whitepapers and posts from our blog, as well as exclusive videos and webinar invitations keep our Users one step ahead.
Bizibl Group Limited, Registered in England 09091156, 26 Bridge Road East, Welwyn Garden City, Hertfordshire, AL7 1HL