Experts Reveal: Their 10 Favourite eCommerce Tips
E-commerce is hard. If only someone had given you a heads up about the nuances and hurdles along the way, just think where your business would be now, right?
Well, we asked a roundtable of ChannelAdvisor's seasoned experts what advice they'd give online sellers — and compiled their answers in our latest tip sheet.
Read our tip sheet for insights into:
Product data
Google Merchant Promotions
Fulfilment
And more!
Get the download

Below is an excerpt of "Experts Reveal: Their 10 Favourite eCommerce Tips". To get your free download, and unlimited access to the whole of bizibl.com, simply log in or join free.
1. Don't forget the specifics! Item specifics, that is.
"Using the Insights tools in ChannelAdvisor, especially for eBay and Amazon, can help identify and highlight products where data improvements can be made." - Ryan, Campaign Manager, Marketplaces
Extra product details, besides title, images and description can go a long way in helping provide visibility into your products. Marketplaces use these extra data points as "Item Specifics" for search refinements.
2. Ship like you mean it
"If you insist on Fulfiling orders in house, consider your capabilities to receive and ship an order quickly. With its Prime memberships, Amazon has set a new one-day delivery standard. Buyers' expectations are following across the board." - John, Team Lead, Marketplace Services
Many retailers and branded manufacturers find that partnering with the Fulfilment by Amazon (FBA) programme is hugely beneficial when scaling their business. Fulfiling your items through FBA gives you access to millions of Amazon Prime customers and the coveted Amazon Buy Box. Even if you don't sell on Amazon, Multi-Channel FBA will give you a trusted base of operations for any channel you sell on.
3. Don't underestimate the value of free shipping
"Buyers are more inclined to purchase an item if it doesn't have a shipping cost. Find a way to make your product have free shipping, even if that means baking it into the product cost." - Cathy, Team Lead, Marketplace Services
On many marketplaces — Amazon, eBay and Tesco among them — shoppers can even narrow their search results to those listings that include free shipping. If you charge for shipping, your product won't even get to the playing field.
4. Keep your product data organised
"Stick with one data structure and keep it consistent. Either create your own file headers, or use the ChannelAdvisor bulk upload spreadsheet." - Sean, Team Lead, Marketplace Services
Without properly structured and centralised data in your ERP software, or directly in ChannelAdvisor, things can get messy quickly. It makes expanding to new channels difficult or almost impossible. You're setting yourself up for success by properly managing your product data from day one.
5. Structure your digital marketing campaigns logically
"Pair similar keywords, ad groups and campaigns with impactful ad copy and relevant product landing pages. This structure should make up the foundation of each digital marketing campaign. The more succinct the campaign structure is, the better the click-through and conversion rates will be." - Ian, Campaign Manager, Digital Marketing
If you're having trouble organising your campaign structure, try mirroring it to the structure on your website. How are the products grouped on your site? What search terms do visitors use? If they're arranged by category, then brand, and then SKU, start with that order.
6. Develop a bundling strategy
"Offer items often purchased together as one SKU, with a discounted price, to encourage larger purchases. ChannelAdvisor ChannelAdvisor Bundles takes the hassle out of managing quantity across individual SKUs and their bundled counterparts." - Cathy, Team Lead, Marketplace Services
Bundling several items together as one SKU is a great strategy on crowded marketplaces like Amazon, eBay and Newegg. Competition is fierce, and offering something that your competitor isn't might help you stand out from the pack.
7. Don't ignore the "other" engines
"Even though Google has the lion's share of search traffic, other engines like Bing and Yahoo can deliver great reach for specific audiences and demographics, sometimes at less cost. So while total revenue might not approach that of Google, savvy advertisers can achieve a greater ROI on these engines." - David, Campaign Manager, Digital Marketing
As a general rule, where Google goes with its algorithm, policies and adjustments, other engines follow. Take advantage of the foresight and duplicate your Google search engine strategy to other search engines.
8.Promotions never go out of style
"With no ad text or sitelink extensions available on PLAs, Google Merchant Promotions are one of the only features you have at your disposal to make your listings stand out from your competitors. The special offer link immediately draws the shopper's attention. We've noticed that retailers that add Merchant Promotions experience a significant uptick in click-through rates, leading to higher traffic volume and increased brand awareness." - Andrew, Campaign Manager, Digital Marketing
Google Merchant Promotions are free additions to PLAs that let you advertise offers like a percent or discounted amount off your item price, helping your ad stand out from the competition.
9.Connect with your customers for the long haulNew sales
"ERS [effective revenue share] and ROA [return on acquisition] metrics are great for understanding the value of specific campaigns, but they don't necessarily show what percentage of customers driven by that campaign are new or repeat customers. Other metrics like CPA [cost per acquisition] CPA or CPO [cost per order] should be considered when looking at the health and return of digital marketing efforts." - Nick, Campaign Manager, Digital Marketing
New sales are great. And new customers are great. But when analysing your bottom line, a loyal, repeat customer can be worth their weight in advertising gold. It's important not to overlook the lifetime value of your customers.
10.Keep up with channel changes
"Sending the best data ensures visibility and also prevents account suspensions. If a channel changes what data it requires, merchants need to make the necessary feed changes to ensure their listings remain approved and live." - Katja, Team Lead, Digital Marketing Services
As you list your products across a broader spectrum of channels, it's important to pay close attention to the changing requirements of each. Feed specifications are constantly updated, and changes to listing policies can lead to errors for retailers that aren't aware.
Want more like this?
Want more like this?
Insight delivered to your inbox weekly.
Keep up to date with our free email. Hand picked whitepapers and posts from our blog, as well as exclusive videos and webinar invitations keep our subscribers one step ahead.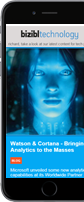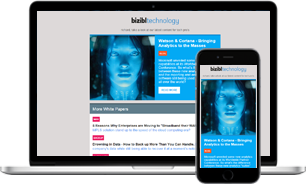 Want more like this?
Stay up to date with our weekly email