7 Secrets to Amazon Success
If you're an online retailer, you're already familiar with the selling power of Amazon. With more than 304 million active user accounts and 43% of all online retail sales in the US going through the marketplace, this e-commerce giant's influential position continues to expand.
But for brands and retailers that want to succeed on this powerful marketplace, simply listing your products on the site is not nearly enough. It pays to be proactive and up-to-date with Amazon's ever-evolving trends and requirements.
With so many customers flocking to the site worldwide, Amazon is also a competitive field for retailers. Therefore, you need to make sure your products and brand stay one step ahead of competitors'. In this eBook, we'll share some of the most important strategies that retailers should employ to succeed on Amazon.
Get the download

Below is an excerpt of "7 Secrets to Amazon Success". To get your free download, and unlimited access to the whole of bizibl.com, simply log in or join free.
1. Optimise Your Search Terms and Listings
When writing your product listings, put yourself in the minds of the consumers. What are they looking for, and how are they going to search for it? More than half (55%) of online shoppers start their product searches on Amazon — almost double the 28% who start with Google. It's the primary method used by consumers to locate items, so the more you match your listings to their search preferences, the greater your chances of success.
Keep in mind, however, that optimising content for other search engines is much different than optimising product listings for Amazon search. Sellers are allowed five search terms for each product, and it takes time and effort to identify the ideal mix of keyword combinations. Several best practices can help:
Research Start by doing a search for a similar product to see what listings come up high in the rankings and find words you may not be using already.
Use Single Words Instead of Phrases Longer phrases mean that consumers would have to search for that exact phrase to find your product.
Don't Repeat Words From Your Product Title Amazon already factors those into search results.
Only Use Terms that Describe Your Specific Product Amazon doesn't permit third-party brands or trademarks as search terms.
Use Hidden Keywords, Where Appropriate The optional hidden key field is an opportunity to use synonyms, acronyms, abbreviations and other alternatives that consumers may be using to find your products.
2. Participate in Prime
Amazon Prime members are big spenders, with an estimated 80 million consumers spending nearly double what non-members do as they navigate Prime privileges like free one-day shipping, photo storage and streaming video and music
Through Prime, Amazon has created a consumer relationship where it pays to buy more: In an effort to get more value from the £79 annual fee, members find themselves ordering more often and in higher quantities. While only 22% of non-Prime customers shop on Amazon more than once a month, 73% of Prime members make two to three purchases every 30 days. And the longer they stay with the program, the more they spend: 41% of those in their first year of Prime spend over $800 a year, while 68% of those who have held onto their memberships for more than four years spend at the same level.
When you find yourself among an abundance of competitors on Amazon, offering the opportunity to order your item via Prime could be the deciding factor in winning the sale
So, how do you get in on the Prime action?
ENTER SUCCESS SECRET #3...
3. Choose the Right Fulfilment Option
Two options offer access to the golden shelves of Amazon Prime: Fulfilment by Amazon (FBA) and Seller Fulfiled Prime.
At last count, more than 1 billion items were being shipped via Fulfilment by Amazon (FBA). This service is for retailers looking to expand sales without having to worry about the inevitable increase in packaging and shipping. It allows you to store your products in shipping centres until they're purchased, when Amazon packages and delivers them directly to consumers for you.
Along with handling your packaging and deliveries, FBA also manages your customer support and returns and keeps your inventory secure and insured against any possible losses or damages. Perhaps the biggest selling point, however, is that because you don't have to worry about limited storage space, you can sell far higher quantities of your products when the demand is there.
If you prefer to manage your inventory, there's Seller Fulfiled Prime. You can continue to ship through your own warehouse or fulfilment network and still have full access to Amazon's network of lucrative Prime members.
4. Strive for the Buy Box
You probably know how important the Buy Box is on Amazon. And with only one Buy Box available per item, you'll find yourself competing with a number of other retailers all trying to win it. The Buy Box is located on a product's page - where a consumer starts the purchase process - and is highly visible.
To win the Buy Box, you must meet Amazon's criteria in a number of areas. Although Amazon closely protects the exact formula for calculating the Buy Box, it takes into consideration:
A competitive price
A positive customer feedback metric
Fast and efficient delivery
Volume of inventory
Low refund and return rates
Though it generally takes some time for a new seller to build up a sales history that will win them the Buy Box, focusing on these aspects is good for business regardless of the marketplace. They'll not only help to increase your sales but will also contribute to your customers' overall satisfaction.
5. Go Global
Around the world, people are turning to Amazon to meet all kinds of shopping needs. With marketplaces in the US, France, Germany, Italy, Spain, Canada, Japan, China and more - and with worldwide retail e-commerce sales projected to top $4 trillion by 2020 - selling internationally could significantly increase your consumer base and sales.
To start, there's Amazon Global Selling. The program opens up your Amazon product listings to international consumers who are already shopping on Amazon.com and is a great way to "test the waters" of cross-border trade. You'll get great insight into which regions provide the most demand and can see which countries are predominantly buying your products - then use that knowledge to determine if expanding to a marketplace there will be cost effective. And since you're selling through Amazon, you won't need to translate or localise your listings for other regions.
Signing up for the Amazon Pan-European FBA program is also a great idea if you're considering selling internationally. This program allows your products to be purchased from amazon.co.uk by consumers across Europe for fulfilment through Amazon's many centres in Europe. It works just like FBA does for domestic orders and can save you valuable time as well as the hassle of shipping abroad.
6. Keep Your Prices Competitive
When listing a product on Amazon, you'll often be competing against hundreds of other sellers offering the same item. One of the best ways to stand out from the crowd and stay ahead of the competition is to continually offer competitive prices.
However, you still need to retain a sufficient rate of return.
One way to manage the effectiveness of your repricing is through the ChannelAdvisor's Algorithmic Repricer for Amazon. This tool is designed to help sellers win the Amazon Buy Box at the highest possible prices. It works by monitoring your Buy Box status and evaluating the quality of your competition to arrive at your optimal price, and automatically makes adjustments as the competitive landscape of your ASIN changes to keep pricing competitive while maximising revenue.
7. Improve Your Customer Metrics
It's not just what your customers are saying, but how you respond to their reviews that matters. In fact, according to Amazon, even a product with negative reviews will sell better than a product with no reviews at all. This is because sometimes, if a customer had a bad experience with, say, shipping, their review may be more about that specific experience than about the product itself. Working to resolve those issues can go a long way in gaining loyalty and trust.
Amazon's Account Health Dashboard provides a wealth of information on how your brand is doing with respect to customer satisfaction. The reports cover a number of performance metrics, including:
Order Defect Rate (ODR), which measures the percentage of orders that receive negative feedback.
Return Dissatisfaction Rate (RDR), which measures customer satisfaction with how returns are processed.
Late Shipment Rate, which measures the percentage of seller-fulfiled orders confirmed after the expected ship date.
Remember, your reputation on Amazon is extremely important. Customers listen to other customers, and that affects your bottom line. Keep a close eye on your metrics and ensure that you're dealing with requests quickly and efficiently.
What's Next
Amazon is a huge force in the e-commerce world and can be an exceptionally powerful tool for retailers looking to expand online. The potential to develop as a retailer on Amazon is vast, and it's your prerogative to use any and all of the methods made available to you - not only to improve and succeed as a retailer on Amazon, but to also grow as an online retailer overall.
Want more like this?
Want more like this?
Insight delivered to your inbox
Keep up to date with our free email. Hand picked whitepapers and posts from our blog, as well as exclusive videos and webinar invitations keep our Users one step ahead.
By clicking 'SIGN UP', you agree to our Terms of Use and Privacy Policy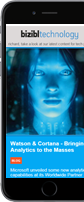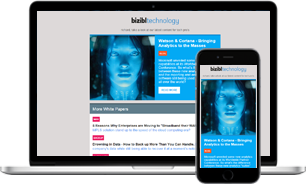 Want more like this?
Stay up to date with our content email