The Value of Customer Marketing for B2B Marketers
Phil Crothers
Chief Marketing Officer
BrightTarget Ltd
Acquisition and retention marketing are two sides of the same coin, not different currencies. The challenge B2B marketers face is joining the dots.
To maximise marketing effectiveness, B2B marketers must develop a unified marketing strategy – one that puts the customer at the centre.
Forrester sum up this customer-centric approach in their B2B Loyalty, the B2C Way report:
"B2B marketers must change their mindset, moving from a focus on products, internal processes, and organizational silos to a focus on the total customer relationship – from discovery and purchase to engagement, retention and loyalty".
That's where customer marketing comes in.
Customer marketing is marketing built around your existing customers, not just focussed on those who'll become customers. It's focussed on driving retention, building loyalty and earning brand advocates. It's about creating an optimum customer experience.
Most of all, it's about understanding your existing customers. That's the foundation for a more consistent, co-ordinated marketing approach that impacts every stage of the customer relationship.
Like anything though, that's easier said than done.
Three Hurdles To Better Customer Marketing
There are three reasons that your current marketing strategy likely isn't as joined-up as it should be.
Most B2B marketers spend most of their marketing budget on acquisition. When you do focus on customer marketing activities, you're likely still thinking primarily about building new business. Like asking existing customers for references, for instance, to use as social proof in your business development. That's laudable, but it's not leveraging the full potential of customer marketing.
You likely lack the systems you need to scale any co-ordinated customer marketing activity. Your customer touchpoints are broad, so collating, analysing and applying insights in a structured way across the customer lifecycle is difficult.
Once customers enter the fold, responsibility for what happens next often falls elsewhere. Sales reps, to identify up- and cross-sell opportunities. Account managers and customer service, to keep the client happy. Support teams, to ensure the product does what it should. Accountability is fractured – a consistent customer marketing strategy it's certainly not. The fact is, a siloed activity-based marketing strategy is easier to achieve than a joined-up customer approach – at least with your current systems. Before we consider the innovation that'll overcome these hurdles, let's look at why you want to get behind the customer marketing approach.
The Four Biggest Advantages of Customer Marketing
Cross the acquisition data-gap
You'll have heard all the stats by now. Acquisition is more expensive than retention whichever way you swing it, because you don't have as much insight into prospects as you do existing customers. Existing customers are the low- hanging fruit: you already have masses of data about them, so you can deliver more effective campaigns.
Understanding your customer is the core tenet of effective customer marketing. But that's the thing. The better you understand your customer, the more effective your marketing throughout the customer cycle – including acquisition. Customer marketing can cross the data-gap, so all of your ideal customer profile targets become the low-hanging fruit.
Increasing retention increases profit
Bain and Company research shows that a 5% increase in customer retention can increase profits by 25% to 95%. That's insane, right? Think about how much money you might be leaving on the table.
Even conservatively, BrightTarget typically state that proactive retention campaigns can reduce churn by 1% each year – and the cost of churn can be millions of pounds. Even if you take all your stats with an understandable pinch of salt, that's pretty persuasive.
Your customers are your biggest assets
Few things, if anything, are more powerful for your brand than positive word of mouth. Like the braggart at the party, you can say what you want about yourself – but it's what people say when you've left the room that matters. Your customers have the power to make or break your brand – as much in the B2B world as B2C. Customer marketing allows you to capitalise on that. The better you understand your customers, the better you can meet their needs. Customer marketing helps you deliver an exceptional customer experience, and creates brand evangelists along the way.
Customer marketing is your competitive edge
Customers today demand more. Very few, if any, industries now can get away with "me too" offerings. And if you are right now, you won't be before long. How you treat your customers, after sale, is a real determining factor in your success. It determines whether those customers stay with you; recommend you; upgrade with you. It ensures they don't run for the hills when a competitor has a cheaper offer.
So, you're sold – but the most important question remains. How do you do it?
Most B2B marketers will be on-board with the principle of joined-up, customer- centric marketing but all these things are easier said than done. How can you overcome those three hurdles we listed, to create a powerful, consistent and effective customer marketing strategy?
Like this.
Predictive Analytics: The Future of Customer Marketing
An effective customer marketing strategy relies on a broad and deep understanding of your customers. You must draw together insights from multiple sources to create a single, integrated view that you can act on, consistently, across siloes.
Predictive technologies create that integrated view easily, traversing millions of data signals to form a centralised understanding of your customer. That's the customer-centric approach Forrester describes.
One hugely important aspect is Customer Lifetime Value (CLV). CLV gives you an accurate forecast of the total financial value of your customers over time. This encourages that 'mindset change' Forrester recommends, by assigning a tangible value to previous intangibles like loyalty, engagement and rapport. These insights allow you to focus your marketing activities on the accounts that'll be worth most to you, over their lifetime.
The underlying point is this: predictive technology gives you the intelligence to talk to your most impactful customers in the most impactful way, at the most impactful moments.
This makes itself felt throughout the customer relationship, from sale to engagement, retention and loyalty. It allows you to identify hidden up-sell and cross-sell opportunities. It allows you to target your activity more effectively, in a forward-looking way. It allows you to predict which dormant customers are most likely to re-engage, and which active customers are most likely to churn.
Churn is particularly interesting. At the moment any customer marketing your organisation does probably relies heavily on churn analysis. The problem is that churn rate looks retrospectively – it's reporting, not predicting. Any assumptions you make based on those figures are essentially guesswork, based on human analysis (which is necessarily fallible and limited).
Predictive platforms, on the other hand, can take churn from a historical metric to a future metric. As Harvard Business School senior lecturer Jill Avery says, talking to Harvard Business Review:
"The most innovative firms are using churn rate analysis as an opportunity to get ahead of losing customers rather than just accept it"
Using machine learning and AI, predictive technology can extrapolate from millions of different data sources to tell you which customers are likely to leave, before they do. This deep level of understanding allows you to create campaigns focussed on your retention-risk customers, addressing the issue before it becomes one. It allows you to get ahead, as Avery puts it.
Let's run the numbers from one of our clients, as an example of how that can work. Their 2016 turnover was €13.9BN. A churn rate of 10% means they were losing €1.3BN/year. Our predictive solution, accurate to 70% (which will increase over time through machine learning), can therefore predict €1BN of annual churn. Allowing for a 1% reduction through proactive retention activity, the business looks to save €100M annually, giving a post-cost ROI of €99.5M.
And that's only considering churn – the client also enjoyed multi-million Euro increase in reactivation of high-value lapsers, nearly a million euros through increased cross-sell effectiveness, plus several millions through better focussed acquisition activity as a result of better segmentation.
Pretty impressive, if you ask us - and it's a model that can be easily proven for your business, using your own data, with our predictive marketing accelerator.
It's easy to understand why Gartner believes that companies who don't invest in predictive will quickly see revenues drop as competitors adopt.
Unlock the Full Revenue Potential of Your Customer Base
In the age of the customer, B2B marketers must shift perspective – but many aren't doing enough. Lack of accountability, siloes, data overload and poor budget allocation mean you're leaving money on the table.
Predictive changes that. Predictive platforms dissolve the data headache by instantly assessing what's relevant, and creating actionable insights that are meaningful across siloes. These insights allow you to create intelligent, targeted and effective marketing campaigns, unlocking the full revenue potential of every customer, at every stage in the customer journey. That's the joined-up customer approach.
Want more like this?
Want more like this?
Insight delivered to your inbox
Keep up to date with our free email. Hand picked whitepapers and posts from our blog, as well as exclusive videos and webinar invitations keep our Users one step ahead.
By clicking 'SIGN UP', you agree to our Terms of Use and Privacy Policy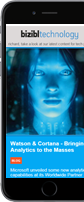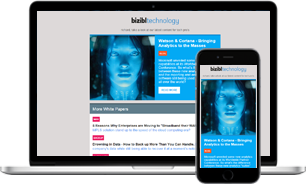 Other content you may be interested in
Want more like this?
Stay up to date with our content email
Want more like this?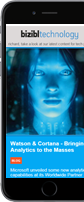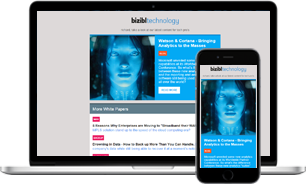 Want more like this?
Insight delivered to your inbox
Keep up to date with our free email. Hand picked whitepapers and posts from our blog, as well as exclusive videos and webinar invitations keep our Users one step ahead.
Bizibl Group Limited, Registered in England 09091156, 26 Bridge Road East, Welwyn Garden City, Hertfordshire, AL7 1HL