Windows 10 is almost here!
From 29th July 2015, users of Windows 7 and 8.1 will start receiving Windows 10 upgrades and the operating system will go on general sale to businesses and consumers.
For people using the much maligned Windows 8 (and 8.1), this will probably come as a relief, whilst those who stuck with trusty Windows 7 might be wondering whether to click on the ominous upgrade icon that appeared in their taskbar a few weeks ago. Is Windows 10 a viable enterprise OS? It's looking positive.
The next iteration of Windows was always going to herald a major milestone for Microsoft: Having lost market share and [at least some] consumer confidence due to it's second dud operating system in the last 10 years, it was imperative that the company delivered an OS that was as much at home on a desktop as on a mobile device, was built with business in mind and was priced to keep them in the market.
Apple's push into business, it's decision to offer MacOS for free and the unrelenting march of mobile devices powered by Android, iOS and others into the home and the workplace have eroded Microsoft's dominance and seen consumers becoming less afraid of change - in fact, when IT departments haven't offered the equipment staff want, they've learned to bring their own!
Microsoft is not dead however - far from it. netmarketshare.com reported Windows market share on desktop machines at a massive 90.74% last week - and with good reason: Microsoft's dominance in the enterprise computing market is primarily based on it's networking capabilities for both desktop clients and servers. Windows is well-understood by IT professionals, deeply integrated into almost all large enterprises and simply better than anything else out there for [built-in] networking.
Windows 10 then, is probably the defining launch of the next decade for Microsoft. If they get it right now, they will maintain their business dominance, begin to claw back market share in mobile, rescue irritated Windows 8 users, reassure faithful Windows 7 users and give a plethora of device manufacturers a solid OS with which to stand up to Apple.
Perhaps most importantly, they would make it easy for IT leaders to chose the simple upgrade path and roll out the latest version of Windows. If they can achieve this, Microsoft will cement their position as the only choice for core enterprise networks.
First Impressions
This is not a full review, but having used a test build for a few days, we can tell you that first impressions of Windows 10 are positive. The user interface is easy to understand for users coming from Windows 7 or XP and the frustrations of Windows 8 are mostly gone.
Notable features include:
The start menu
The start menu is back, meaning that people using a mouse don't have to work with an interface designed for touch.
Touch
There is much better interface support for both touch or non-touch input. For hybrid devices, the OS "Continuum" switches between touch and keyboard/mouse with ease and the either-or mentality has gone
Microsoft Edge
Formerly codenamed "Project Spartan", Microsoft's new browser has been reimagined with a new rendering engine - we didn't get this in our test version, so we'll reserve judgement, but Edge will replace Internet Explorer, which has been usurped by newer, more capable browsers such as Chrome or Safari.
Cortana
Microsoft's answer to Siri and Google Now has found it's way to the PC (and any other device running Windows 10). Perhaps not 100% essential, Cortana is at least quick to respond and surprisingly able.
Importantly, CNN, CNet, ZDNet, The Guardian and many more have all been fairly positive about Windows 10, which should speed adoption and encourage enterprise CTO's to sanction the upgrade.
Pricing
Yes folks, if you have windows 7 or 8.1 and you are not an enterprise user, you qualify for a free upgrade. If you are running Windows 8, you'll have to upgrade to 8.1 (also free) before you become eligible, but otherwise, that's it.
Some emphasis should be put on the word "enterprise" however - if you are a business user on a machine that shipped with a single-user OEM copy of Windows 7 or 8.1, you are still eligible. In fact, even though enterprise users are officially "not eligible" under this offer, enterprises which have a Software Assurance subscription will of course be entitled to an inclusive upgrade anyway.
Qualifying versions will be upgraded like-for-like - Win 7 Pro becomes Win 10 Pro with one exception: Windows 7 Ultimate will be upgraded to Windows 10 Pro, because the "Ultimate" SKU is being phased out.
If you don't fit into any of those categories, single user licences will set you back $119 for home or $199 for pro. Enterprise pricing is not clear at this stage.
Ultimately
Windows 10 looks like a solid platform which will work for consumer, SME and large enterprise alike. The free upgrade time limit is designed to drag users off the fence, guarantee Microsoft's market share in desktop OS and give it a foundation from which to rebuild its credibility in touch devices. This will likely lead to an increase in market share for mobile and developing device categories.
IT leaders will undoubtedly be including Windows 10 in their plans - it should be as happy running on the current generation of hardware as the next, it doesn't need massive network infrastructure investment or training to get users up and running and it's happy in virtual environments, on mobile devices, desktops and more.
Essentially, it's time to start thinking about what Microsoft is calling "The Best Windows Ever". With any luck, it actually might be.
Want more like this?
Want more like this?
Insight delivered to your inbox
Keep up to date with our free email. Hand picked whitepapers and posts from our blog, as well as exclusive videos and webinar invitations keep our Users one step ahead.
By clicking 'SIGN UP', you agree to our Terms of Use and Privacy Policy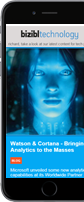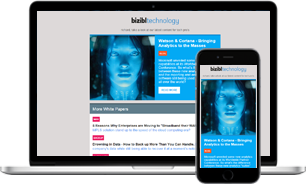 Want more like this?
Stay up to date with our content email