Verizon Jumps on the SD-WAN Bandwagon
In June I posted a blog urging the incumbent telcos to accept the fact that the era of SD-WANs is here and to embrace it instead of fearing it. The topics of SD-WAN and broadband WAN have been red hot of late, but almost all of the early thought-leadership has been driven by start-ups like Velocloud, CloudGenix, Glue Networks and Viptela.
As far as mainstream infrastructure vendors go, Silver Peak has been the most aggressive regarding the topic of WAN evolution, and Cisco has recently oriented its IWAN solution to being aligned with SD-WAN. However, other WAN vendors such as Juniper and Riverbed have been non-existent when it comes to SD-WAN.
The last group of solution providers I thought would deliver an SD-WAN would be the incumbent telcos. However, late last week Verizon surprised me when it issued a press release highlighting the fact it was the industry's first service provider to offer an SD-WAN service based on Cisco's IWAN solution. It's worth noting, however, that Verizon is also the first large, incumbent operator to embrace the concept of SD-WANs, a notable milestone for the emerging technology.
While I expect to see more Cisco IWAN offerings popping up, I think Silver Peak provides en excellent option for large and small service providers (including managed service providers) to offer a robust SD-WAN offering. Interoute, in Europe, already offers a Silver Peak-based service, and I expect more to come.
Silver Peak has a highly flexible platform that enables service providers to build a customized WAN service portfolio to include any or all of the following as a managed service:
SD-WAN
WAN optimization
Virtual Private Networks (VPN)
Compression / de-duplication
Encryption / decryption
Path conditioning
TCP and application proxying
Silver Peak service provider solutions provide automated licensing to help get new services to market quickly, which in turn means a faster time to revenue. Silver Peak also provides per-instance tracking and metering of end-user customer usage to allow for easy and accurate billing.
Building a robust set of next-generation WAN services should be at the top of every service provider's priority list, particularly the large tier ones, as they have the most to lose and a tremendous amount to gain.
I've been critical of the large operators over the years because they tend to move at a glacial pace and are generally averse to anything that could possibly threaten their business. What this group of companies doesn't understand is that, in general, with change comes opportunity and SD-WAN is no exception.
For decades now the large telcos have been trying to raise their level of importance and get a seat at the CIO's table instead of being relegated to something that's considered a commodity. A couple of years ago I was doing a CIO "think tank" with a number of top level executives from many of the worlds largest financial services firm. I asked one of them how he chose his current network operator (AT&T) and he said something to the effect of "I just use the cheapest one, as they're all the same".
Well, that's a great place to be – "they're all the same". Pretty tough to get a seat at the CIO table if you're considered the same as all your peers and the only way to differentiate is through price. SD-WAN presents an opportunity for the telcos to be strategic and start raising their value proposition and maybe one day, get that seat at the CIO table.
If you read the press release Verizon claims that SD-WAN enables it to offer the following:
Better User Experience: Integrated application optimization for improved and faster application performance
Highly Secure Infrastructure and Applications: Robust, highly secure and certified routing platforms
Low Operational Cost: Intelligent Path Control to fully utilize both MPLS and the Internet
IT Agility: Provision new sites and services faster with a hybrid WAN to support key business initiatives
So Verizon can now give its customers a superior user experience that is secure and more agile at a lower cost. What CIO wouldn't take a meeting if he or she was pitched this? Also, SD-WANs aren't as cookie cutter as traditional WANs so there's plenty of opportunity to bring in Verizon's professional services organization to do some consulting to help customers understand where to stay MPLS, where to go hybrid WAN, and where an all-broadband WAN should be used. There's also an opportunity to discuss overall network security and help organizations understand how network segmentation can be used to protect the business without hampering productivity.
Now that Verizon has jumped into the SD-WAN pool, it's likely we'll see other large incumbents and many of the smaller challengers follow its lead and offer a managed SD-WAN service. Kudos to Verizon for creating the offering, but now it should use it as a way of changing the way it interacts with customers.
Want more like this?
Want more like this?
Insight delivered to your inbox
Keep up to date with our free email. Hand picked whitepapers and posts from our blog, as well as exclusive videos and webinar invitations keep our Users one step ahead.
By clicking 'SIGN UP', you agree to our Terms of Use and Privacy Policy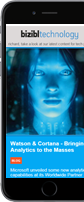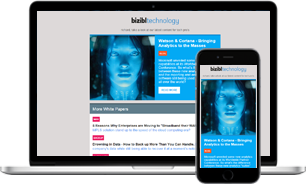 Want more like this?
Stay up to date with our content email