How Do I Build a Business Case For a WAN Upgrade?
This blog post talks through the steps of building a business case on soft savings or hard savings.
In a previous blog I described a framework that can be used to build a business case to justify a WAN upgrade. A framework is important but having a framework still leaves open a critical question: How do I actually construct a compelling business case?
A business case based on hard savings
In virtually every case, the easiest way to justify a WAN upgrade is to show that the upgrade will result in either significant cost reduction or cost avoidance. A while ago I reviewed how a large multi-national company justified a major WAN upgrade. As part of the business case they quantified the three year cost of the current network and compared that to the three year cost of the proposed network. Given that the analysis had a relatively short time frame and that interest rates and inflation were very low, the analysis ignored the time value of money.
The company determined that the current network could run for three years without adding any additional equipment and without increasing their current operating cost. They also determined that allowing for historical growth that the three year cost for their WAN circuits with the current architecture would be slightly under $7,800,000. The WAN architecture that they were proposing would require roughly $900,000 of new equipment and over the three years it would increase their operating expenses by just over $100,000. In addition to adding considerable capacity, the proposed WAN would reduce the three year cost for their WAN circuits to be slightly over $4,300,000. This resulted in an IRR of 57% and a payback period of 7 months – both of which are compelling financial metrics.
A business case based on soft savings
It can be more difficult to justify a network upgrade based on soft savings. For example, at one time when I worked for Digital Equipment Corporation (DEC) I tried to justify upgrading the LANs in DEC's larger offices and campuses. A major component of the business case that I created was predicated on freeing up a quarter of a LAN administrator's time in each of those locations. The finance person that was reviewing my proposal dismissed those savings and asked me sarcastically "Have you ever seen a quarter of a LAN administrator leave the payroll?" One way to respond to those types of concerns about including improving employee productivity in a business cases is to be able to definitely describe what new activities those employees will perform once the upgrade is made and to include in the business case the value of those activities.
We in IT are constantly being told that we need to align IT with the business. As a result it is very tempting to include in the business case for a new WAN architecture business-related factors such as stating that the new WAN architecture would protect and/or enhance the company's revenue stream because of increased WAN availability. Those of us who work in IT are creditable when we talk about new WAN technologies and services, however, ew if any of us are creditable talking about business-related factors such as the business value of increasing WAN availability. If you want to use one or more business-related factors to justify a WAN upgrade, you need to get a creditable business person to identify, and where possible quantify the business value of those factors.
Manage existing contracts
One possible decision that a network organization could make after evaluating alternative WAN designs is to decide to significantly reduce their use of MPLS. However, it might not be possible to implement that decision in the short term based on the contract that they have with their WAN service provider. That follows because most contracts for WAN services include a Minimum Revenue Commitment (MRC) on the part of the company acquiring the services. If the company significantly reduces their use of MPLS, the company's spend with the service provider could fall below their MRC which would result in some form of penalty or other action, such as extending the life of the contract.
The fact that a company isn't able to significantly reduce their use of MPLS in the short terms isn't necessarily a major problem, as few companies would want to do a flash cut of a new WAN architecture. An approach that incorporates the need to minimize the risk of implementing a new WAN architecture with the need to honor existing contracts and the requirement that typically exists to work within the current manpower limits of the network organization is to phase in the new WAN architecture over time. While this approach makes a lot of sense, it will reduce the savings that results from the WAN upgrade and this needs to be reflected in the business case.
Want more like this?
Want more like this?
Insight delivered to your inbox
Keep up to date with our free email. Hand picked whitepapers and posts from our blog, as well as exclusive videos and webinar invitations keep our Users one step ahead.
By clicking 'SIGN UP', you agree to our Terms of Use and Privacy Policy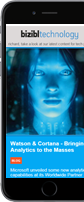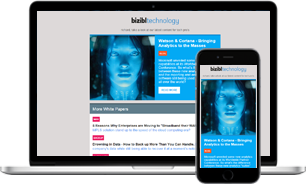 Want more like this?
Stay up to date with our content email