Don't Get Attached to SD-WAN
This blog post examines the survivability of the term "SD-WAN".
For some time now, SD-WANs (Software Defined Wide Area Networks) have been the subject of much hype and discussion in the networking community. Outsiders most likely get a chuckle at yet another acronym created by data networking enthusiasts: "SD-WAN".
Don't get attached to SD-WAN — the acronym, that is — since it may go the way of other ill-fated acronyms. However, rest assured the concepts and principles represented by "SD-WAN", are here to stay.
Hybrid networking. Cloud infrastructure. Decentralized networks. These are just some of the ways to describe the same fundamental design. All of these refer to the challenge of integrating both private networks and cloud resources, simultaneously. The resulting designs need to cost less, perform better and they must keep the company out of the headlines as the latest example of a corporate security breach.
A year from now, we may decide that the SD-WAN term has fallen out of fashion in favor of other terminology. However, the move to the cloud will remain a predominant goal of all corporations looking to gain an edge in their respective arenas. The cloud is here to stay and to leverage its power will require a shift in the way the underlying networks are constructed. The good news is that we do not need to wait for the underlying network infrastructure — systems that have been developed and implemented over the last 20 years — to be replaced before we can take advantage of cloud-optimized designs. Love it or hate it, the SD-WAN acronym works right now since it refers to the use of a software layer that adds intelligence to legacy network infrastructure.
On a wider scale, the world is waiting for Software-Defined Networks (SDNs) to take hold. Where SD-WAN emphasizes improvements around the WAN infrastructure, the term SDN typically refers to the entire enterprise network: LAN, WAN, Data Center, etc. SDNs promise great flexibility, visibility, control and resiliency over that of traditional network infrastructures. But implementing a true SDN today often means a rip and replace of the current network infrastructure. Many IT teams hesitate to jump in that ocean, evoking the "if it ain't broke" mantra to justify their network design strategy. But the truth is that the traditional corporate network, as it's been designed and built over the last 2 decades, is "broke" and will need to be updated if enterprises want to remain competitive.
It may come as a surprise to read that traditional networks are "broke", but it shouldn't. We know where the problems are. However, like a pile of clothes in the corner of a closet, we learn to accept them and find ways to work around them. For instance, companies routinely pay network service providers large sums of money for the same amount of bandwidth that employees can purchase in their homes for 1/10th the cost. Another example of long-accepted network clutter: entire corporate backbones are often built with limited to no redundancy and without encryption. Many network teams also find themselves relying on dated reporting mechanisms and insufficient information to troubleshoot and support critical network infrastructures. I could go on.
The potential of software-defined networking promises to improve the way networks are designed, built and supported. Similarly, SD-WAN technologies target traditional WAN concepts and hold the key to unleashing significant improvements in the way WANs are built and managed. Whether we continue to call it "SD-WAN", or if some new term arises down the line, the need for corporations to adapt to the cloud and modernize their networks will persist — and that need will grow steadily in years to come.
Acronyms come and go in tech, that's the way the industry works. Feel free to call it "SD-WAN" today… just don't get emotionally attached to the name.
Want more like this?
Want more like this?
Insight delivered to your inbox
Keep up to date with our free email. Hand picked whitepapers and posts from our blog, as well as exclusive videos and webinar invitations keep our Users one step ahead.
By clicking 'SIGN UP', you agree to our Terms of Use and Privacy Policy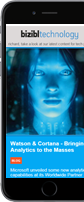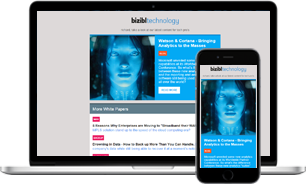 Want more like this?
Stay up to date with our content email