All SD-WANs aren't Equal and we Have The Customers to Prove it
When new markets evolve and categories are established, vendors, analysts and influencers each spend a tremendous amount of time in the early days helping to educate the market. There's a great deal of discussion around definitions of a solution as companies try to establish the problem statement and highlight the market opportunity. The Software-defined Wide Area Network, or SD-WAN market is no different.
Over the past 12 months or so, there has been a tremendous amount of hype around SD-WANs and even more time spent with vendors, start-ups and traditional WAN providers alike, focusing the discussion on what an SD-WAN is or is not and what problem it addresses. With IDC predicting that the SD-WAN market will reach $6 billion by 2020, I contend that the time for companies to clearly differentiate is now, and there's no better way to set yourself apart from the noise than to highlight real customer wins.
That's why today is such a big day for the industry and for Silver Peak specifically. In just nine short months since we launched our SD-WAN solution, Unity EdgeConnect, we have added 100 paying, production enterprise customers deploying SD-WANs from Silver Peak. That's not just a number in a press release either. We're naming names. You can read the specifics here, but we're proud to be taking the lead in sharing details of real SD-WAN deployments from our growing customer base. And, there are many more to come.
Another interesting revelation from all of these SD-WAN deployments from Silver Peak is we're quickly learning that all SD-WANs aren't created equal.
Most of the initial conversations about SD-WAN center around a few key attributes:
Enabling the use of multiple sources of connectivity, particularly broadband, to lower MPLS costs
Path selection and the ability to move traffic across multiple connections based on the conditions of those connections
Zero touch provisioning
Centralized orchestration
In just about every customer engagement, the conversation starts around one or more of these topics, which every SD-WAN vendor worth their salt has a story around. However, once you get past these table stakes, customers like Spare Time Clubs, Kamps Propane and Shelby American to name a few, realize they need something more. They quickly realize that performance matters.
If they're going to use broadband and the Internet to connect to their applications, someone needs to make sure those broadband links perform well and are reliable. That's where we at Silver Peak have separated ourselves from the competition.
By leveraging a variety of our technology innovations, we are able to make our SD-WAN overlays perform like pristine links, regardless of the source of connectivity. We give our customers quality of service (QoS) over broadband. In fact, we're able to make broadband perform like a private line connection. That's right. We're not only delivering on the initial promise of SD-WAN, we're taking it a step further by improving network and application performance. We're the only SD-WAN solution provider that can make that claim. And, we have the customers to prove it.
These are exciting times in the industry and today is just the beginning. We're proud to be the one SD-WAN company that is sharing real customer names and use cases of how SD-WANs from Silver Peak are different, ready for prime time and delivering real value today.
Want more like this?
Want more like this?
Insight delivered to your inbox
Keep up to date with our free email. Hand picked whitepapers and posts from our blog, as well as exclusive videos and webinar invitations keep our Users one step ahead.
By clicking 'SIGN UP', you agree to our Terms of Use and Privacy Policy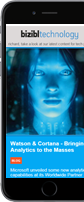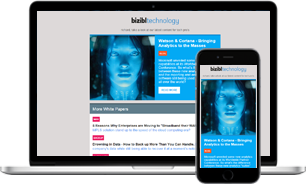 Want more like this?
Stay up to date with our content email