Lifecycle Marketing: 3 Reasons Why Email is Your Lifeline When Making Customers for Life
Consumer expectations are continually rising and so are the number of available marketing channels. Therefore, it's never been more key for retailers to keep up with the pace. Merchants need to communicate intelligently with customers throughout the lifecycle, which, without the right technology and strategy in place, can be costly and rife with missed opportunities. In this eBook, you'll discover three elements of lifecycle marketing and how you can use email to orchestrate lucrative, cost-effective campaigns that make customers for life.
Get the download

Below is an excerpt of "Lifecycle Marketing: 3 Reasons Why Email is Your Lifeline When Making Customers for Life". To get your free download, and unlimited access to the whole of bizibl.com, simply log in or join free.
1. Value communication
All successful brands listen to their customers. They understand what their customers want, what they don't want, and strive towards an organization that's focused on customer centricity. The businesses excelling in this area are the ones not only putting their customers at the core; they're the ones communicating it loud and proud. There are many ways that you can add value to your products and services, as well as your brand overall. Check out some of these examples and how email marketing automation can help you achieve successful lifecycle marketing:
New services and products
If you've introduced a new service that's going to make your customers' lives easier, or you're now offering something free, tell them!
Let's say you sell sporting gear, for example. What better way to keep your brand front of mind than by launching a free fitness app that supports your customers' experience as they use your product? Or if you're an online retailer that's just began offering free delivery, it's a great incentive to encourage the next purchase and future ones.
Email is the best channel to promote both of these value-add services. Whereas a social post or ad can easily be missed, and traditional direct mail is expensive, email provides an opportunity to reach out directly to someone's inbox and drive them to your site or app at little or no extra cost.
Business improvements
Email surveys are a useful way to get customers' feedback on your products and services, and your company overall. What's more, with the right email marketing platform you can target surveys to people who may have not purchased from you in a while to try and understand why.
Of course, business improvements often take place without constructive criticism too. The retail banking sector is a good example of this, with a number of high-street banks now offering the opportunity to earn cashback on everyday purchases and household bills through standard current accounts. Automating a monthly email to each customer to tell them how much they've earned is a fantastic reminder of why they should stay with you.
In both of these cases, email enables you to segment your customers and communicate the right information to the right ones, while also giving you a platform to shout about how you've listened to feedback and consequently made improvements.
Customer reviews
Have you got a solid set of customers who just can't stop singing your praises? There's no better way to remind customers why they should buy from you again than by amplifying what others are saying, or by showing that you care about their experience with your company. Here are three different ways you can do this:
1. 'Top customer reviews' emails
Does your business use an independent reviews provider like Feefo? These live, unedited testimonials are true gold. So gather the best reviews you receive each month and send an email to the segments that may need a nudge in the right direction – it could be an email to prospects to move them further along in the lifecycle, or a mechanism to re-engage those who've not purchased in a while.
2. 'You made the right choice' emails
If someone's just purchased an item or service from you, and you've some great related customer reviews, sending an automated email that pulls in those testimonials is a nice way to reassure them that they made the right choice.
3. Asking for a review
Show your customers that you care with review request emails. Whether you ask for feedback on the product or service or the buying experience overall, the feeling that you listen to your customers is only going to put your brand in a good light
Content marketing
There are still companies out there that fail see the worth in publishing useful, interesting content – like blogs, videos, infographics and podcasts – to support customers' journeys in life and with the brand. A company leading the way in this area is Dormify, which specializes in dorm décor products. Its young audience is savvy about how they are being marketed to – so, with a blog that's written by real-life student Style Advisors and an email marketing strategy focused on relevancy – Dormify is really thinking about what its customers want.
In the run-up to the start of the new college semester, Dormify publishes content that aligns with the experiences its key customer base are facing. This blog post is a great example of helpful, value-add content and is a perfect accompaniment to a product-focused email. Those who read it will remember Dormify as the place to return to in the future for handy dorm advice.
2. Cross-selling and upselling programs
We've already mentioned the importance of putting the customer first, but a great customer experience doesn't solely mean value-add techniques. Understanding your customers' intents and needs based on the signals they provide – whether through web behavioral or purchase data – leaves an open door of opportunity to upsell and cross-sell. Here are some tried-and-tested ways that you can use email marketing automation to drive up your revenue:
Web browse history
If you're able to track what customers have looked at on your site and match it up to what they've purchased in the past, you're in a prime position to recommend complementary products.
dotmailer connects seamlessly with Magento, allowing you to build email programs that harness the power of your customer data. With a tool like recommendations provider Nosto, the three together let you deliver intelligent, recommendation-based content to customers' inboxes.
If you can see that a customer has viewed a complementary product to something they've just purchased (let's say a new bed and the other item was a pack of pillows), yet didn't buy, then you have evidence of buying intent. Delivering a follow-up email that reminds the customer to purchase a pair of fluffy pillows to add the finishing touches to their new comfy bed could bag you an easy sale.
You can also use customers' web browsing data to smartly upsell during the decision-making process. This tactic can work well if you offer a service with different levels (i.e. basic to premium), for instance, as you can use this information to automate upsell emails to those you can tell have a strong interest in your product. If you can see someone looking at your basic package, send them an email that shows them why the next level up is better, including customer reviews that support your message and perhaps even an incentive.
If you're looking for a tracking tool, dotmailer's WebInsight lets you monitor your customers' and prospects' behavior from a single click in an email or other online marketing activities.
Past order data
Depending on the type of product or service you sell, there'll often be opportunities for customers to bolt on extras you know they might want in conjunction with a recent purchase.
Here, we use an example of an airline. While its core offering is flights, there are other things that travelers are often required to buy as part of their overall trip. This email from easyJet uses purchase data to determine whether its customers are traveling abroad to then cross-sell holiday extras, including transfers and airport parking. The airline has also included useful valueadd content like airport guides to further enhance its customers' experience.
New complementary products
Have you just begun to sell a product that'd work well with another range you offer? Use customers' past order data to create a new segment in your email database, then email those who've previously purchased something from that collection to let them know.
It not only shows that you're thinking about different ways to make your customers' lives easier; it's the ideal cross-sell opportunity.
3. Usage-based programs
If you're able to determine when/if a customer is using your product (a wearable, for instance) or you sell consumables, here's another avenue in which you can maximize your company's revenue potential. Check out these four examples of usage-based programs you can set up to engage customers during the lifecycle:
Trialist triggers
If you offer some kind of trial or online subscription (think along the lines of Netflix, Spotify or a piece of web-based software), you're in an ideal position to be able to see exactly how a user or customer is engaging with your product.
If they're a trialist who started using the product for a couple of days and then stopped, you can set your marketing automation software to trigger emails with content that aids them on their journey. Perhaps they found your product too complicated to use, or they failed to discover all the cool and innovative features? Delivering a user guide, a relevant blog post or a set of FAQs to help them get the most out of the trial could make the different between a lost prospect and a paying customer.
Post-purchase content
Just because a customer has purchased something from you doesn't mean that they'll come back for more. There could be countless reasons why a customer may choose to take their business elsewhere, though there are also countless things you can do to try and prevent it from happening. One of them is sending postpurchase emails, like this example from leading beauty brand ELEMIS.
ELEMIS delivers post-purchase emails to its customers to help them get the most out of the products they've just purchased and are likely to have begun using. Not only is the email full of helpful, value-add content, but it ensures that the customer will enjoy maximum satisfaction from the product and see the results they expect. It's sent at the right point in the customer's journey with the product, and likely goes beyond what many of ELEMIS' competitors will be offering.
Replenishment reminder emails
From face moisturizer to contact lenses, these types of product either run out or expire and will need replacing at some point. To give your company the best chance of achieving repeat purchases, you could automate replenishment reminder emails that link them straight to the product page to repurchase. Using customer order data to see when the last purchase was made, you can set your email marketing automation software to deliver a message around the time it's likely the customer will want to renew.
A great example of this is tactic is from Slendertone, which sells toning products to improve muscle tone and body shape. Slendertone's toning belts require gel pads to conduct the electric current, and so have a replenishable element to them. Doug Taylor, Slendertone's CRM Manager, explains in more detail: "The gel pads need replacing after around six weeks or 30 sessions for a more comfortable sensation. We want customers to continue using the belt to achieve their goals – so delivering reminder emails at the point they should consider renewing the gel pads is a good way to do this."
Because the toning belt is a wearable device, in which users' activity syncs up with an online account, Slendertone is able to determine when customers' gel pads will start to become ineffective. This is made possible by the dotmailer for Magento connector.
NPS score triggers
Another way to try and counteract your customer churn rate is to understand how they feel, in all different respects of your product and service. The Net Promoter Score (NPS) is a system that's used to gauge your customers' loyalty and satisfaction so, when a customer indicates that they're unhappy around an element of your service or product, it's your chance to act on it.
If your customers are saying that the product is too expensive, you could enter those who've given you a low score into an automation program that sends a series of emails to promote the value of your brand. Alternatively, if you have a group of customers rating you highly, it's the perfect time to send them a review request email which can be automated in the same way.
In both of these situations, you're acting on feedback from your customers – whether positive or negatives – and taking the next step towards a better, lengthier relationship.
Conclusion
Lifecycle marketing is a tactic that's often overlooked, yet one that can leverage better and more lucrative revenue opportunities. Of course, you're always going to want to attract new customers and this shouldn't be left by the wayside. Once you've spent time nurturing those customers until they make the first purchase, your challenge is to keep them coming back for more (and encouraging them to tell their family and friends about you).
Depending on your business and the type of products or services you offer, some of the lifecycle marketing opportunities covered above will simply not be possible. But when it comes to business improvements, upselling and cross-selling, content marketing and gathering customer reviews, every company either makes them or has the opportunity to do them. And as ever, email marketing automation is one of the most cost-efficient, direct and time-effective channels to deliver your lifecycle marketing campaigns.
Want more like this?
Want more like this?
Insight delivered to your inbox
Keep up to date with our free email. Hand picked whitepapers and posts from our blog, as well as exclusive videos and webinar invitations keep our Users one step ahead.
By clicking 'SIGN UP', you agree to our Terms of Use and Privacy Policy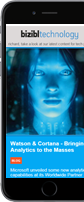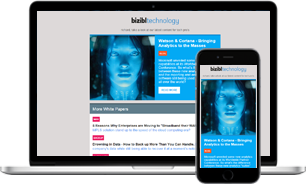 Want more like this?
Stay up to date with our content email