How To Deliver Flawless And Memorable eCommerce Experiences
Online retail is a dog-eat-dog world. The large players - Amazon, Apple, Staples and Walmart - wield tremendous market power. Price-conscious customers still recovering from the recession think nothing of switching loyalties to get a better deal.
At the same time, always-on mobile devices and social media are changing how people shop. Today's digital consumers find products on Pinterest and Twitter, visit brick-and-mortar stores to touch and feel them, then purchase online at the lowest price using mobile apps and price comparison sites. And research shows that in the future, digital and real-world shopping experiences will come even closer together, as retail stores begin actively tailoring inventory based on data gleaned from consumers' online activities.
To attract and retain their fickle audience, online retailers must constantly innovate, using all the tricks in their technological arsenal. Shoppers expect to find the products and supplementary information they're looking for, regardless of which device they're using or where they are. Retailers must meet these expectations by providing personalized, information-rich customer experiences that stretch across devices and screens and adapt to customer needs and goals. This is easier said than done. This white paper outlines some of the key challenges they face as they try to stay relevant.
Get the download

Below is an excerpt of "How To Deliver Flawless And Memorable eCommerce Experiences". To get your free download, and unlimited access to the whole of bizibl.com, simply log in or join free.
Audience: Decision Makers at Online Retailers
This paper is written for decision makers who are responsible for developing and managing digital presence and customer experience strategies at e-commerce websites, as well as those in the early phases of developing a digital sales strategy to complement brick-and-mortar operations.
Trends and Challenges for Online Retailers
Over the past five years, online retail has seen a growth spurt: a 17% CAGR globally, with worldwide sales rising from $1,058 trillion in 2012 to an estimated $2,357 trillion in 20172. In 2014 alone, eMarketer forecasts that worldwide B2C e-commerce will reach $1,500 trillion, with much of the growth coming from new emerging markets in Asia and South America. In China, for example, Alibaba's total revenues for 2013 grew by 55% over the previous year to exceed $7.5 billion.
Traditionally, the popularity of online retail has stemmed from a number of key factors: low prices, free shipping, and easy exchanges and returns. But these are no longer enough. Today's digital consumers also expect flawless mobile commerce (m-commerce), fast global shipping, multiple payment options and targeted suggestions.
At the same time, online retailers face fierce competition and market fragmentation. In each of the top 30 markets, 50 or more retailers account for 80 percent of online sales. Amazon, known to be aggressive in its pricing and competitive strategy, is the leader in the field, likely to own 23%, or $166 billion, of the global e-commerce market by 2016.
In the face of increasing competition and higher consumer expectations, online retailers face a number of challenges to maintain and expand their market position.
Omni-Channel Brand Experiences
Mobile traffic now accounts for a third of all Internet traffic, and US consumers are forecast to spend more time on mobile devices than PCs in 2014. By 2017, m-commerce sales are expected to exceed $100 billion, making it imperative for online retailers to ensure that they have an optimized presence across channels. Studies have shown that 65% of online shopping starts on a smartphone, and 81% of smartphone shopping is spontaneous.
Tablets are the most common starting point for shopping, and two-thirds of users start shopping on one device and then continue on another. For example, a user might view an advertisement for a flash sale on a tablet; use a smartphone at work to check prices and reserve a product; then pay from a PC at home. As these sequential shopping experiences become more common, users expect accurate, consistent and relevant information across channels without considering the underlying complexities.
When online retailers have an offline presence as well, providing a seamless experience across multiple channels is even more important. Customers are already using their smartphones to locate their nearest store, find opening hours and search for promotions. Once in-store, a high percentage use their phones to compare prices online (showrooming) and find detailed product information.
Frequent mobile shoppers spend 25% more in-store than people who only occasionally use a mobile phone to help with shopping.
Research by IBM shows that in the future, the digital experience will be amplified even further. Retail stores will become more immersive and personalized, using consumers' digital behavior to tailor their inventory and drive recommendations by sales associates.
Being local will become increasingly important as shoppers demand the instant gratification of their purchases...Store associates will also have similar intelligent tech providing them instant product information, customer loyalty data, sales histories, user reviews, blogs and magazines, so that when you do need to talk with another human, they know exactly how to help.
- IBM Research, "Buying Local will Beat Online
This personalization will span both digital and physical channels, offering retailers the opportunity to drive in-store traffic, enhance the customer experience and raise sales through innovative, mobile-friendly strategies.
Examples of Omni-channel Shopping
Mobile ads generate leads into high street storefronts. adidas' mobile site leverages location extensions in mobile search ads to direct users to the nearest store
Mobile apps drive in-store purchases. L'Oreal's Makeup Genius app lets users apply different cosmetics using a "digital mirror", then create a shopping list that directs them to the nearest retailer
Reserve and pay online, pick up in-store. Argos offers a mobile "click and collect" service that lets users instantly check product availability, reserve it online, then collect it from the nearest store the same day.
Personalized Experiences
A Harris Interactive study found that nearly 75% of online consumers get frustrated when they see website content that is unconnected with their interests. Personalization offers a solution to this, by adapting content to visitors according to their preferences, needs and behavior. The rewards are significant: personalized content has been shown to raise conversions by up to 300%, and personalized ads have a 10x higher click-through rate than traditional ads.
For personalization to work, content shown to prospective customers must take into account signals from multiple sources, including demographics, device and browser information, location, social graph and purchase history. While some of this information can be obtained directly from customers themselves - for example, through account registration forms - most of it must be derived through learning algorithms that track user behavior in real-time, or from CRM systems and data warehouses.
Yet, in many cases, key personalization tactics such as contextual advertising, product recommendations, personalized on-site search results and targeted promotions across digital channels remain underutilized, with retailers citing legacy technology and lack of knowledge as key barriers to implementation.
94% of companies agree that personalization is critical to current and future success.
86% of customers find that personalization influences what they purchase.
On average, personalization translates into a 19% uplift in sales.
Rich Product Listings
To satisfy the needs of digital consumers, product listings need to be more than static text descriptions accompanied with an image. In addition to user reviews, online retailers are using YouTube videos, Pinterest and Instagram images, Facebook likes and social media posts from Google+ and Twitter to enrich product listings and give consumers additional information to guide their purchase decisions.
50% of online consumers are more confident about their purchase decisions after viewing a product video.
YouTube helps me learn about products through how-to videos, product reviews or even ads better than any other website
- 62% of recent purchasers in a Google survey
With smartphones within reach at all times, it's never been easier for users to photograph, tag and upload photos of the products they use. By integrating this user-generated content into product pages, brands have an opportunity to build emotional connections with their customers and increase user engagement and loyalty. Research shows that brands experience a 5-7% increase in conversion rate when they incorporate user-generated content on product pages
Integration with Digital Marketing Tools
Marketing tools and metrics are constantly evolving, and online retailers need to keep pace. E-commerce websites need to be integrated with analytics to understand and track customer behavior; with CRM systems to segment customers and send appropriate offers; with social media to involve customers in campaigns and spread the word about flash sales and pop-up stores; and payment and messaging systems. This ensures that brand CMOs have holistic, fullfeatured access to the metrics and data needed to evolve a digital marketing strategy across web, mobile, POS and other channels
At the same time, once an e-commerce website is successfully deployed, it should be capable of evolving to future needs, as well as current ones. Ensuring the use of open standards for software and data formats avoids technology lock-in and simplifies information sharing and reuse. Open standards also make it easier to move from one vendor to another, maximizing flexibility and ability to satisfy as-yet-unknown future needs.
The ability to manage the web experience keeps getting more important but now it's that much more dependent on your overall ecosystem. And that ecosystem is dependent on having (an ECM) that allows you to take care of your entire workflow, including your front end, back end, rights management and analytics.
-- Mukul Krishna, global director for digital media, Frost & Sullivan, quoted in EContent Magazine
Security
Trust is a key factor in consummating purchases. Almost half of online shoppers have clicked a trust symbol at least once to verify a retailer's information, and customers are wary of providing payment information to sites perceived as insecure. When hackers stole 40 million credit card numbers from Target in 2014, it shone a spotlight on data security processes at major retailers and highlighted how closely connected security is with customer loyalty.
E-commerce websites must offer a robust defense to unauthorized penetration and hacks, as well as support for the latest SSL and PCI security standards and integration with real-time fraud detection systems. For mission-critical websites, regular security updates, guaranteed support and quick turnaround times for support requests are also important considerations.
17% of of online purchases are abandoned because of security concerns.
Fast, Smooth Browsing and Checkout
For e-commerce websites which serve millions of customers daily, fast page loads, rapid and accurate search and seamless checkout are non-negotiable attributes of the online shopping experience. An often-quoted statistic here is the three-second rule: 40% of users will abandon a website which takes longer than three seconds to load.
Performance becomes even more important when marketing campaigns go viral and there's a sudden spike in visitor traffic, or during flash sales and holiday shopping periods, when demand is above normal levels. During these times, the ability to scale up without breaking the bank is key to ensuring that transactions are processed as normal and cart abandonment is minimized.
A one second delay in page load time equals a 16% decrease in customer satisfaction and 7% loss in conversions.
E-Commerce Platforms Lack Capabilities for Rich, Immersive Customer Experiences
E-commerce platforms attempt to solve many of these challenges - for example, by offering mobile website templates or built-in recommendations engines in addition to existing product catalog management tools. This approach is usually suitable for websites or brands whose sole focus is catalog-driven sales and where transactional workflows are important.
But what happens when a retailer wants to break the mold and create a unique customer experience? Some reasons to do this include:
The purchase process does not conform to the traditional "add-checkout-pay" paradigm seen in e-commerce shopping carts.
The path to purchase is non-linear and content needs to be personalized based on the customer's level of engagement and position in the customer journey.
• Product information needs to be enriched or supplemented with data from multiple sources, including social media and user-generated content.
Customers need to be provided with content optimized for their device of choice - for example, native mobile advertisements on smartphones and tablets.
In these and many other cases, using a content management system (CMS) at the core of a digital retail presence makes a lot of sense.
A CMS is designed to provide rich experiences, so it already has the tools to publish engaging content and create a consistent brand identity.
It comes with built-in capabilities for managing digital assets such as product photos or videos.
It typically already includes key features for e-commerce sites such as multi-language support and on-site search.
It has the ability to manage and optimize single-source content for different devices. This ensures that users automatically see content optimized for their screen size and bandwidth constraints, and store managers don't need to worry about creating multiple versions of the same content.
When it's thoughtfully designed, a CMS can easily be customized or made to integrate with other tools, such as customer relationship management systems or back-office databases. This integration works both ways: not only can the CMS update other systems with information on customer transactions and behaviour, but it can also use existing stores of customer intelligence to provide personalized content, such as recommendations or targeted email messages.
• By using a CMS as the foundation for an e-commerce website, digital retailers have many more degrees of freedom to create better customer experiences across the purchase lifecycle.
Key Takeaways
Online retailers are under increasing pressure to engage and retain customers with high quality,personalized content and services, delivered consistently across multiple digital channels. Suitable solutions must support multi-channel content delivery, personalization, security and scalability; be easy to integrate with traditional e-commerce workflows and systems; and remain adaptable to future needs and technologies.
.
Want more like this?
Want more like this?
Insight delivered to your inbox
Keep up to date with our free email. Hand picked whitepapers and posts from our blog, as well as exclusive videos and webinar invitations keep our Users one step ahead.
By clicking 'SIGN UP', you agree to our Terms of Use and Privacy Policy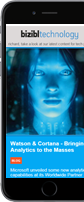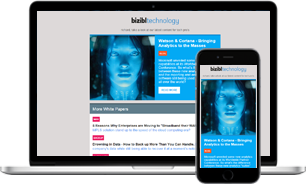 Want more like this?
Stay up to date with our content email