A Guide to Marketing Automation
Marketing Automation allows marketing communications to be scalable, timely, highly personalised, more relevant and as a result, more effective. However, it is important to remember that the technology is only an enabler and not the solution. This whitepaper will help you to:
Gain a broad understanding of Marketing Automation
Understand the skills and expertise required to incorporate Marketing Automation in your business
Develop a content marketing strategy to utilise the technology of lead nurturing and scoring to its fullest potential
Get the download

Below is an excerpt of "A Guide to Marketing Automation". To get your free download, and unlimited access to the whole of bizibl.com, simply log in or join free.
How Has B2B Marketing Changed?
B2B marketing has undergone a significant shift in recent years. Buyers are able to take more control of the buying process by undertaking research on potential suppliers and solutions using information that is readily available online.
The result of this is that they have less interaction with salespeople and when they do it is at a later stage in their buying process. Research published in the Harvard Business Review and sponsored by Google identified that on average this point where buyers interact is now nearly 60% of the way through the buying process.
This change in Buyer behaviour means that Marketing now plays a far more significant role in the overall sales and marketing process.
Traditionally Marketing passed leads to the sales team at an early stage because the sales function provided the information and education to buyers on available solutions. This is no longer effective because buyers do not want to engage at that point. Where marketing still adopts this approach salespeople will often reject or ignore many of the leads since they are not well qualified, or are not yet at the right stage of the buying-cycle.
Traditional Seperate Marketing and Sales Approach
marketing pass poorly qualified leads to sales
Marketing generates more, similar leads
Sales select 'hot' leads, ignoring the remainder and complain that the leads are weak
Up to 80% of Leads are wasted
Typically there was no process for nurturing marketing leads who were not yet sales ready, but a large proportion of them would go on to buy (either from that business or a competitor).
To adapt, marketers need to provide buyers with the information they need and encourage them to progress further through the sales process to the point where they are ready to engage with a salesperson.
This has led to the increase in Content Marketing activity, involving the creation of high quality content that demonstrates that you have relevant expertise and capabilities to meet the buyer's requirements.
Nurturing leads with content markeitng can generate 50% more sales-ready leads at 33% lower cost per lead.
Marketing Automation software can be used to manage and streamline the process of nurturing marketing leads to the point that they are sales-ready. It can co-ordinate and provide accountability for both Inbound and Outbound Marketing activity.
Modern Marketing and Sales Integrated
Fewer than 25% of Leads are wasted
Marketing only pass over Sales Qualified Leads and continue nurturing Marketing Qualified Leads. Sales are able to return leads that are not yet ready, which then continue to be nurtured.
Marketing Qualified Leads are prospects that have a requirement for your company's products or services. After further engagement or qualification these may become Sales Qualified Leads when they have reached the stage that it is appropriate for direct sales engagement
The rise of Marketing Automation
A recent survey by B2B Marketing identified that almost 90% of businesses had either adopted Marketing Automation or were considering doing so. Many businesses are keen to implement Marketing Automation to ensure they don't lose out to competitors that are already using it to build closer relationships with potential customers.
Although enterprise level businesses have led the early adoption of Marketing Automation, SME's are not far behind. This is partly driven by necessity as they find it more and more difficult to generate results from their existing strategies. But also because there is greater understanding of the significant benefits of effective multi-channel and lead nurturing approaches.
79% of top performing companies have been using Marketing Automation for more than two years
79% of CMOs indicated that "increasing revenue" was their most compelling reason for adopting Marketing Automation
76% of CMOs indicated the next most compelling reason was "higher quality leads"
Gleanster, Aug 2013
Investment in the Marketing Automation Sector
An indicator of the importance of Marketing Automation is the level of investment being put into the software. The two largest independent players, HubSpot and Marketo are both valued north of $1billion and are growing at rapid rates.
Salesforce, with its acquisition of Pardot is now a formidable player in the space as is Oracle through its purchase of Eloqua.
Why implement Marketing Automation?
Marketing Automation provides a way of making marketing communications scalable, timely, highly personalised and more relevant, since it's driven by the behaviour of each individual prospect.
Companies that deploy marketing automation see:
17% better forecast accuracy
20%higher team attainment of quotas
40% greater average deal size
107% better lead conversion rates
It is important to recognise that Marketing Automation technology itself is only an enabler and is not a stand-alone solution. Without the right strategy and marketing expertise, the results will be disappointing.
Timing
By using lead scoring methodology, you can determine at what stage in the buying process a prospect is at. This means that your marketing communications can be sent to the right people, at the right time. Generating content for different stages of the buying process and delivering this content at the right time is fundamental to lead nurturing
Sales and Marketing Alignment
Most Marketing Automation systems either integrate with a CRM or have a built-in solution. Sales people are much better prepared when making contact with new leads, as they have complete visibility of all the interactions that a lead has had with Marketing.
Personalisation
Personalisation has progressed much further than simply sending an email message with a personalised greeting. Using Marketing Automation software you can deliver the right message at the right time, based on specific behaviour. In addition you can also use dynamic content on webpages, delivering highly relevant and personal information to the individual who visits the page.
Reporting
Closed loop reporting from lead to revenue allows for actual revenue to be tracked and attributed to specific marketing collateral, campaigns and communications. This can provide the accountability and insight on ROI that is essential when making marketing investment decisions.
"63% of B2B companies that are outperforming their competitors use integrated Marketing Automation"
The Lenskold and Pedowitz Groups, Nov 2013
The most common goals of deploying Marketing Automation
86% Better Lead Management
85% Better Content Management
74% Increased Revenue
What does Marketing Automation do?
Marketing Automation pulls together all marketing activity in one place so that they can work together. With Marketing Automation a prospect's behaviour is tracked across all touch points; which webpages they visit, which emails they interact with and which pieces of content they download.
Marketing Automation technology is impressive, but it relies upon some fundamentals being in place.
What Do I Need In Place?
Content
Website
Lead Generation
Automated Communication and Lead Nuturing Strategy
Tracking and Scoring Methodology
Management of Content and User Journey
Integration
Analysis
Content
Marketing Automation is driven by good quality content that is of benefit to the buyer rather than sales messages.
There should be a balance of premium content that can be gated and is detailed and comprehensive, along with lighter material that is easy to access and can be distributed for Lead Generation purposes and as part of an early stage buyer journey.
Content should be targeted to relevant audiences (detailed mapping of personas to clarify their needs and buying motivations is common).
Fresh content needs to be created on a regular basis which will maintain interest on blogs (via email distribution) and social channels.
Good quality design is also key to ensuring a consistent and professional feel. Professionally designed HTML email templates to distribute content and optimise engagement.
Website
A website should provide useful relevant information and give a professional representation of your business with creative design. But, above all, it needs to encourage your prospects to take action. Whether that be to make an inbound enquiry to your business or to submit their contact details to download a piece of content.
By gating content on your website, you can generate Marketing Qualified Leads that you know are interested in the subject of your content and therefore qualify for lead nurturing.
Other useful features including progressive profiling and dynamic landing pages, enable you to build information about your prospects and then deliver even more relevant content via your website.
B2B buyers are increasingly mobile so all webpages should be responsive so that they can be viewed on all devices.
Lead Generation
It should not be forgotten that an investment in Marketing Automation will not generate more leads for your business. Lead Generation activity is necessary to feed the system with Marketing Qualified Leads – if you put nothing in, you will get nothing out!
Once Marketing Automation is in place the range of options and effectiveness of Lead Generation can increase significantly as it does not rely solely on finding someone ready to engage with a salesperson immediately. Generating Marketing Qualified Leads should be a key objective of any Lead Generation activity; whether this is telemarketing, email marketing, trade shows, social media or PPC advertising. Marketing Automation can then be utilised to nurture these leads until they are sales-ready.
B2B Marketing will still rely upon good quality sales resources to convert Sales Qualified Leads into sales revenue though. This is not something that can be automated by any systems yet!
Automated Communication and Lead Nurturing Strategy
As its name suggests Marketing Automation reduces the manual intervention necessary to undertake marketing and lead nurturing activity. Leads and potential buyers can be segmented into lists that then receive highly relevant messages and information.
What differentiates Marketing Automation from email marketing platforms is the ability to automate the delivery of a particular message, or the transfer of a particular lead from one segmented list to another based on their individual behaviour. This behaviour that moves prospects from one workflow to another is often unrelated to simple email interaction.
Whilst the Buyer may interact with a marketing email by opening or even clicking through to a website, this is often not a significant indicator of interest.
Tracking and Scoring Methodology
The foundation of Marketing Automation is the tracking and scoring of interactions that a lead has with your website, content and emails. This forms the basis of your lead nurturing programmes and enables you to send the most relevant communication at the right time. And also enables you to identify when a lead should be transferred from Marketing to Sales. If the lead is not ready to make a purchase when they are contacted by Sales, they can be recycled back into the lead nurturing process.
Nurturing can be achieved through a workflow of how to guides, whitepapers, case studies, video testimonials or other materials. Using the scoring model effectively allows specific types of messages to be sent along the journey.
Profile attributes, such as industry sector, job title or size of business can be allocated a positive or negative score, allowing for your sales team to focus on the most desirable prospects for your business.
10 Clicked on a paid search ad
16 Visited three webpages
31 Downloaded a whitepaper
39 Clicked on an email
Target Score: 42
46 Viewed an infographic
Lead passed to sales
Management of Content and the User Journey
It is essential that content is interesting and of value to the potential buyer. Creating high quality content is by no means an easy task in itself, but it also has to be distributed effectively.
Marketing Automation platforms enable premium content to be 'gated' i.e. it can only be accessed by prospects that are prepared to provide contact information (and potentially other profiling information) on a web form. The gated content must be appealing enough to the prospect for them to provide this information.
Only premium content should be gated and buyers may need to be drawn into providing their information with more easily accessible non-gated content. Easily understood infographics for example, can often give an overview of a more detailed Whitepaper or research piece.
Capturing the prospects' email contact details enables them to be identified and tracked when revisiting the website and of course facilitates the Marketing Automation of personalised messaging.
There are many Lead Generation mechanisms that can be deployed to attract visitors to this content including telemarketing, PPC, whitepaper syndication, email marketing, etc. Some of these of course will have already captured the prospects email address, negating the need to ask for this to download premium content, so in these instances asking for further profiling information is useful.
Blog Articles Infographics Videos
Awareness
White Papers, E-books
Consideration
Sales Messages Case Studies Product and Pricing Info
Action
Integration
The software acts as a hub for marketing activity and has a number of different tools that are connected to it or even replaced by it. Most systems either incorporate or connect to Customer Relationship Management systems.
Integration with the CRM platform means that there can be a single view of individual leads and the information that is collated about them, their business, their situation, and their behaviour. This ensures that there can be much closer alignment and visibility between the Sales and Marketing functions.
Marketing can understand which leads convert to revenue and the effective journeys that get them there, helping to shape other marketing campaigns accordingly.
When the leads are passed to sales there is visibility of the lead's entire interaction with the business (downloads, website visits, lead source etc). This helps the salesperson to build relationships more quickly by being better informed of the buyer's needs.
Behaviour Based Marketing
Action Based Scoring
Dynamic Landing Pages
Content
Custom Forms
CRM Intergration
Analysis
To drive efficiency, productivity and the cost-effectiveness of your marketing it is important to be able to have clear visibility of the impact that each aspect has.
With traditional marketing approaches, it is standard practice to report on the return on investment for each lead generation tactic by recording the source of each lead. The challenge is measuring the affect that all other marketing activity is having on guiding the prospect through the buying cycle.
With a Marketing Automation system, each individual's progress is tracked as they enter the programme, starting as a Marketing Qualified Lead, through to a sales opportunity and finally a revenue generating customer. All marketing touch points along that journey can then be attributed to that revenue to show a true Return on Investment.
Various activities can be directly compared and evaluated to improve performance. This may for example be comparing the conversion rates of different landing pages, or calls to action within an email. It may be that visitors from a LinkedIn campaign need to be sent an entirely different series of messages and content compared to data collected at a tradeshow.
PPC
Email Marketing
Telemarketing Call
Sales Appointment
Revenue Generated from Contract Win
How easy is Marketing Automation to implement?
Marketing Automation is an enabler, not a solution in itself and requires significant expertise and a level of investment to deploy it effectively and in particular to integrate all of the complex system functionality.
Implementing a basic form of Marketing Automation is relatively straightforward; it should come as no surprise that the Marketing Automation software vendors make it easy to enter the market. The real value of Marketing Automation however is from embedding it across the entire Sales and Marketing process.
Automating delivery of poor quality or poorly designed content or taking prospects to a website that doesn't deliver what they want will only improve the efficiency of them discounting you as a credible supplier.
As the technology has matured there has been a fall in software costs, but implementation, resources and necessary skills are a big challenge.
Particularly for SME's a successful Marketing Automation implementation is far from guaranteed once the technology has been put in place. There are a broad range of skills (strategic, creative, copywriting, analysis and technical) as well as other marketing investment required to make it effective.
The challenges of deploying Marketing Automation
% of Businesses reporting:
54% skills shortages
61% implementation 'difficult'
48% resources shortages
Do you have the Range of Skills and Resources Required?
A good understanding of the strategy needed to get the maximum benefit from the system
Good quality, relevant, interesting and informative content
Creative design for content, emails and landing pages
A good quality website
The ability to develop your website, build new landing pages and upload new content quickly
A good understanding of your buyer's journey and how to use the scoring methodology
Technical skills to use the new software
Most importantly of all... A mechanism to generate leads
Marketing Automation technology used badly is little more than an expensive email platform
One of the reasons that enterprise-level businesses have been early adopters of the technology is that often they have wide ranging resource and skills (whether that be in-house or 3rd party suppliers) to be able to deliver all of the elements above. Often the role of the Marketer is to co-ordinate the activity, rather than actually deliver the individual elements themselves.
Many of the major Marketing Automation software vendors now reach the mid-market through B2B Marketing Agencies like Beanstalk. It is worth noting that different Marketing Automation platforms have different price-points, features and strengths so choosing an agency that has experience of a range of platforms may help in ensuring a good match to your specific needs.
Working with the right partner agency that has relevant expertise significantly decreases the risk of an unsuccessful implementation, and of failing to achieve the ROI on marketing investments.
Want more like this?
Want more like this?
Insight delivered to your inbox
Keep up to date with our free email. Hand picked whitepapers and posts from our blog, as well as exclusive videos and webinar invitations keep our Users one step ahead.
By clicking 'SIGN UP', you agree to our Terms of Use and Privacy Policy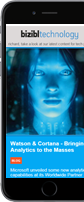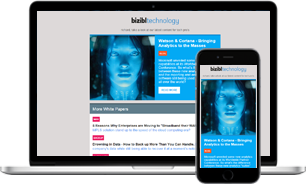 Want more like this?
Stay up to date with our content email