Go Mobile or Go Home: Leverage Mobile Commerce for Success
It's time to retire "mobile" as an e-commerce buzzword.
Why? Because it's no longer a trend. Not even close. According to comScore, mobile now represents nearly 70% of screen time for US digital users. For the modern shopper — and the modern online seller — mobile is the norm. It's essential.
And hopefully, as a seller, it's already part of your plan. If not, it's time to reshift your mindset, because your business won't be a part of the e-commerce conversation much longer without it.
But how do you make sure your e-commerce strategies are optimised for mobile? In addition to optimising your own website for a seamless mobile user experience, you need to align your e-commerce efforts with the other major forces driving mobile growth.
In this eBook, we'll break down the ways in which mobile has shifted our expectations, the various mobile-friendly, multichannel strategies available to you and tips for improving your mobile webstore.
Get the download

Below is an excerpt of "Go Mobile or Go Home: Leverage Mobile Commerce for Success". To get your free download, and unlimited access to the whole of bizibl.com, simply log in or join free.
Mobile Has Changed our Expectations
Did you know that you tap, swipe or click on your mobile device 2,617 times every day?
That's not some far-reaching projection to the year 2025. According to research firm discount, it represents the average smartphone user in 2016. And whether or not we're aware of it, that proximity to information and choices has evolved our expectations.
This immediacy often causes us to make purchase decisions that aren't premeditated. Then, we expect a fast, friction less user experience throughout the purchase process. But those two don't always go hand-in-hand.
The mobile experience is still incredibly lacking for most retailers and brands. It's clunky, time consuming and doesn't align with our evolving expectations. The result is that most mobile shoppers don't actually end up purchasing on mobile devices.
The first core strategy you need to consider is optimising your webstore. But to maximise conversions and take advantage of the increasing consumer mobile traffic, you first need to collaborate with the many e-commerce channels that are paving the way, including:
Marketplaces
Social Media Platforms
Search Engines
Local Shoppers Are Searching for You
Google's local inventory ads give you the ability to show local shoppers in-store product availability for the items they're looking for at the moment they search on Google. So, if you have brick and mortar locations, local inventory ads are a great way to drive foot traffic.
Marketplaces Are Mobile
Instead of wasting precious time and money building a mobile app for your brand, focus your mobile efforts on integrating your products with marketplace (and retail app) giants like Amazon, eBay and Walmart. On these sites, the mobile audience is already established, app functionality is seamless, and payments are integrated and secure.
Your time can better be spent supplying the marketplaces with dynamic images, compelling headlines and descriptive copy for your products — the most important aspects for a mobile shopper.
In addition to optimised listings, make sure you experiment with various promotions on each marketplace. Occasional promotions can potentially give you valuable mobile screen space and increase your likelihood of finding a potential buyer.
By aligning yourself with mobile apps and sites that already focus on a "mobile-first experience," you've taken the first step toward succeeding in today's anytime-anywhere shopping environment.
Social is Mobile
Nearly 80% of social media time comes from mobile devices. So it only makes sense that social media is a great way to get in on the mobile action.
Staying mobile (and social) is all about staying flexible. Once popularity shifts to other social media channels in the future, as it inevitably will, you'll be able to pick up and move your product listings as well.
Here are some of the popular social e-commerce options right now.
Facebook and Instagram
Retailers have wanted to leverage the power of Facebook since it caught fire a decade ago. In recent years, dynamic and carousel ads for Facebook (and Instagram) have proven to be an extremely popular solution.
Dynamic Ads - Dynamic ads are a type of retargeting ad that can help you promote your products to Facebook and Instagram users, based on their past behaviour on your website.
Retargeting has been a popular online advertising strategy for years because of its ability to entice shoppers back to a previously visited product page to complete a purchase. Dynamic ads give you more control over where your retargeting ads appear — and who's viewing them. You can serve dynamic ads directly in the Facebook and Instagram news feeds of consumers who:
Previously viewed that product listing on your website
Placed the product in their shopping cart but didn't purchase
Purchased the product and would likely be in the market for similar or complementary products
Carousel Ads - Carousel ads give you the ability to showcase up to 10 clickable images or videos in a news feed ad (three to five images or links for Instagram) in one ad unit. These images highlight both your brand and products as potential buyers swipe through the carousel. The ads are a great way to target potential shoppers at the top of the buying funnel, and they can help grow sales, increase brand awareness and, ultimately, encourage repeat customers.
Pinterest
Pinterest, like Facebook, has become a powerful tool for retailers on social media outlets, because image-driven content can be very persuasive. But more than any other social media platform, its users log on specifically to shop. According to Mary Meeker's 2016 Internet Trends Report, 55% of Pinterest users shop or find products on the site — more than Facebook (12%), Instagram (12%) and Twitter (9%) combined.
Rich Pins - Rich Pins enable retailers to market their products and pins with greater detail and accuracy, potentially setting themselves apart from other retailers. Users even receive notifications when products they've pinned drop in price.
Buyable Pins - Buyable Pins are Pinterest's foray into advertising. When shoppers see a Pin with a blue price, they'll be able to buy that product directly from you, whether it's in search results, related Pins or your business profile on Pinterest.
Twitter
Although new social media platforms keep popping up each year, Twitter remains one of the more dominant means of daily news and communication — with 313 million monthly active users, according to the social site.
Website Cards - Twitter's Website Cards offer a great option for displaying your products on Twitter. These cards are designed to showcase your products via an image and a description, in addition to two other key details about your product, allowing you to:
Grow website traffic
Increase conversions
Drive specific user actions
More Mobile Destinations
Facebook, Pinterest and Twitter were just the beginning. Other social sites like Wanelo, Houzz and Polyvore are soaring in popularity and have become valuable tools for online customers looking to get inspired, share favourite products with friends and even make purchases. Another bonus: Their audiences are mostly mobile.
Google Shopping
Retailers and brands continue to shift resources from traditional paid search ads to the more popular image-based ads. On Google, this means more Product Listing Ads (PLAs), especially on mobile devices. In Q1 of 2016, ad spend for PLAs on smartphones was up 193%, and clicks were up 162% — compared to only 12% ad spend growth and 25% click growth on desktop.
To make the most of PLAs, it's imperative to keep your product feed up to date and your campaigns (and bids) structured for success. In addition, put yourself in your customer's shoes and make search queries related to your products. What's showing up? What isn't? PLAs are larger now and there's less screen space for advertisers, so every bid counts.
Bing
And don't forget Bing. Microsoft's Bing powers a large portion of search volume (over 31% in the US) but is often overlooked by advertisers. That means that Bing has less competition and is less expensive. For now.
Start by taking your top products from your Google campaigns and give them a try on Bing. You may be pleasantly surprised at the return on your investment.
Video is Mobile
Let this fact sink in: By the year 2020, 80% of the world's internet traffic will be video.
Since YouTube is owned by Google, expect the video giant to have a major role in search and shopping in the years to come. Many retailers recognise this trend and are trying to leverage video to reach consumers. Whether it's through TrueView advertisements on YouTube, how-to videos or product review videos on their website, sellers are ramping up their video tactics.
Email is Mobile
This shouldn't surprise anyone who owns a smartphone, but the majority of emails are read on mobile devices.
As you ramp up your mobile efforts across your many channels, don't neglect your email marketing. Use email templates that are responsively designed and viewable on any device.
And since shoppers are viewing products, reading blogs and checking emails on their devices, make sure you include an option to opt in to your emails or newsletters on every page of your site.
Is Your Webstore Mobile
Just as you'd want guests in your home to feel comfortable and have a good experience, so it goes with your business's online home: your webstore. Mobile users need an experience that's as quick and easy as possible. Here are eight common-sense tips that go a long way toward making a mobile customer feel welcome.
Keep your menus concise.- All menus should be short, sweet and visible on a single page. Remember, accessibility and speed are important for mobile users.
Facilitate simple searching -.Include a site search bar at the top of each page and consider using an autocomplete feature that predicts site-specific keywords as the user types.
Make your number a click away -.Make sure your customer service number uses a clickto-call link, so users don't have to add any steps to the process.
Help customers find you -.If you have brick-and-mortar store locations, allow the customer to find and click on a location on a map to display the closest address.
Show the way back home -.Always use your logo at the top of each page to allow users to click back to the main page
Use expandable, high-resolution images.- Ensure that customers can easily zoom in on photos so they know they've found exactly what they want.
Allow guest checkout.- Let mobile customers skip the registration process if they wish and check out as guests. You can always give them the option to register once the checkout is complete.
Shorten the checkout process -.Expedite the checkout process by providing shortcuts and eliminating unnecessary steps.
Your Mobile Future
Unless you've been living in a cave for the last decade, you understand that having 24/7, palm-size internet access has profoundly affected the way consumers shop.
As such, you understand that mobile is an essential strategy and a core pillar of your e-commerce future. But if you haven't figured it all out yet, there's no need to panic. Remember that you have plenty of options when it comes to your mobile strategy, and they start with aligning yourself — and your product listings — with the many channels where mobile shoppers are. Then, give your potential customers a seamless experience when they arrive at your site.
Want more like this?
Want more like this?
Insight delivered to your inbox
Keep up to date with our free email. Hand picked whitepapers and posts from our blog, as well as exclusive videos and webinar invitations keep our Users one step ahead.
By clicking 'SIGN UP', you agree to our Terms of Use and Privacy Policy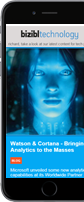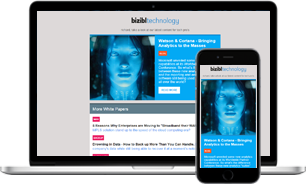 Want more like this?
Stay up to date with our content email