The Email Welcome Programme: Have Your New Subscribers At Hello
Using an email marketing automation platform, you can trigger pre-built welcome emails to subscribers who've just joined your list. In this guide you'll discover six of the main dos and don'ts of a successful email welcome program, with real-life examples and success stories to inspire your own.
Get the download

Below is an excerpt of "The Email Welcome Programme: Have Your New Subscribers At Hello". To get your free download, and unlimited access to the whole of bizibl.com, simply log in or join free.
The 3 welcome program dos
A half-baked message can send out the wrong vibe and put you out of the race, and not sending a 'hello, thanks for signing up' is just a no-no. According to a study by Blue Hornet, 74.4% of new subscribers expect to receive a welcome email when they sign up to a newsletter. Here are three essential elements that'll help you to nail your first communication with every new prospect:
1.Fire it straight out
If someone's considering buying a product or service from you, they're almost certain to be comparing you to competitors. So as soon as someone signs up to your mailing list, you'll want to get in quick with your first welcome email.
The consumer has made the effort to seek you out, taking the first step towards forming a relationship with your brand. You're fresh in their mind and they're at their most receptive, so it's your prime opportunity to hook them in.
It's particularly important that your welcome emails have a recognizable 'from' name (otherwise it might be sent straight to trash), and remember to set the expectations of the email in the subject line. Many companies go with a simple 'Thanks for signing up' or 'Welcome to [your brand]'.
2. Take them on a journey (and get to know them along the way)
The most successful brands send more than one welcome email. Think of the welcome series as a journey; for instance, you wouldn't introduce yourself to someone in a pub and then ask them to marry you on the second encounter. Everything happens in logical stages and you don't want to drop the 'BUY NOW' ball the first time you speak to them.
Try following this stepped approach when piecing together your welcome series:
Write down all the compelling things about your brand
If you sell a piece of software, there's bound to be lots of things cool things you'll want to showcase. Whereas if you're selling a high-end range of shoes, there's only so much you can say to introduce consumers to your brand – like the craftsmanship that goes into making them.
Prioritize your USPs
You can't be everything to everyone. Think about your company's key differentiators – the things that people really want to know. Who cares if you've got offices all over the world if you're a high-street retailer selling men's clothes? Your extra-long returns policy or loyalty program is much more appealing.
Map out your welcome series
It doesn't matter what your company sells or offers, the first email can almost always take a similar format to the below
Thank them for signing up. Remind them that they joined your mailing list – you'll be surprised at how many people forget who they've given their email address to.
Tell them what you're about. Sum up why your brand exists among all the others in one sentence (and avoid the obvious 'to make money'!)
Boast about why you're special by mentioning one or two of your prioritized USPs. Do you offer free delivery or 24-hour support? Your competitors might not, so set yourself apart from the off.
Reinforce the benefits of joining your list. They signed up for a reason, so remind them about all the great things you're going to be sending them. This includes letting them know what they'll be receiving as part of your welcome series – if you're going to offer an offer in the next email, tell them so they look out for it.
Free shipping, free exchanges, free returns
KURU Footwear sent this email to its subscribers to demonstrate why people should buy from them over the competitors.
Subsequent emails
You've done the initial 'hello'. Now it's time to decide what you should say next. Here are some ideas that have worked well for some of our customers:
%-off discounts or money-off coupons
Some companies use this kind of incentive as the hook to get people to subscribe to the list (if that's the case then you'll obviously include it in the first email). Adding a 10% off the first purchase or $20 off the first order over $50 later in the series, and making that clear from the beginning, could give your emails a better chance of being digested.
Increase multichannel sign-ups
If you're doing awesome things to keep customers engaged on Facebook or YouTube, use your welcome program to increase cross-channel sign-up
Shout about your loyalty program
Can your customers earn points when they spend or do you run a VIP program? Using your welcome series to talk about this value-add initiative is the ideal way to move prospects further towards a purchase, and further away from your competitors. It's also a great opportunity to collect more data on your customers so you can drive up the relevancy of your ongoing communications.
Answer frequently asked questions
If you offer a complex product or service and your company's sales cycle is typically long, you can use your welcome series to answer common questions and put to bed any doubts. This'll also help to reduce contact center query volumes
Ask for your subscribers' preferences
Use the opportunity to find out more about your prospects so you can tailor ongoing communications. What are they interested in hearing about from you? You can use this information to make sure every email you send in the future is relevant, which shows you listen to your customers and will lead to better conversions.
Reviews and user-generated content
With 61% of consumers reading online reviews before making a purchase decision, you can't deny the power of testimonials and UGC. Pull in some real reviews posted on independent ratings sites or include social content posted by your brand advocates.
3. Keep it concise
As you've seen, there are heaps of things to talk about in your welcome series. But that doesn't give you a warrant to waffle! Emails should be used as teasers which inspire your recipients to click through to further information on your site. There are a couple of best practice tips you can stick to to make sure your emails don't look daunting, and to signpost readers as they consume your content:
Use content blocks with simple subheaders/h2>
Content blocks are a great way to break up your messaging and prioritize the points you want to make. It's all about making it easy for people to digest the information you're sending them – so simple-tounderstand subheaders help to guide readers through your email.
Set the scene
Giving everything away in the email defeats the original purpose and will make your click-through rates suffer. Keep to one sentence (two sentences maximum) on each point, and make sure you link them off to relevant content on your site so they can find out more.
Build mobile-responsive templates with ease
Create new templates in our EasyEditor creation tool and your email design will automatically be mobile-friendly, with stacking images and content blocks.
10 best practice tips proven to improve the mobile email experience:
Keep your subject lines short and simple. Use fewer than 50 characters.
Use the preheader text to deliver a more impactful message. This can be the di•erence between someone opening or deleting your message.
Try to design emails using single column layouts. Emails no wider than 620px and min of 320px are best.
Resize the images to fit on a mobile screen. Use CSS to adjust the width of the template and content, text within images should be considered in the smaller form factor.
Apples recommendations for finger touch area is 44 x 44px, CTA buttons should be anything over this.
Keep in mind the font size and copy length. No one wants to read an essay in tiny type. The recommended min font size for all main content on mobile is 13px
Use a clear call-to-action and keep in mind where it is. Can it be seen when the email is opened?
Keep the header clean. If navigation is necessary, keep it minimal and choose your key words.
Remember, always test your templates and measure the performance to help you optimize and fine-tune your campaigns.
Don't forget your landing pages! There's nothing more frustrating for a potential customer than clicking through to an unresponsive website!
Dormify's 3-part welcome program generated 22% of its total email revenue
Each email in Dormify's welcome series is designed to take new subscribers on a journey with the dorm décor brand. And the success has been outstanding, with the automated welcome program generating 22% of the company's email revenue in 2015
Email 1: The first email includes a dynamic coupon code and a general welcome message, with tailored content depending on where the subscriber signs up.
Email 2: The second email contains more background on the brand.
Email 3: The third email serves as a reminder that the coupon code is about to expire, as well as a followup to encourage new subscribers to connect with Dormify on Instagram, Pinterest and Snapchat.
The 3 welcome program don'ts
While we don't want to dwell on the negatives, here are some pitfalls to avoid when setting up and managing your welcome program.
Send non-welcome emails
It's wise to keep your other marketing emails at bay. The point of your welcome program is to onboard new prospects, so sending them campaigns meant for seasoned subscribers can:
mess up the flow of your welcome program and appear confusing, especially if you've set expectations of what's going to be received as part of the series
make it seem as though you don't understand where they are in the customer lifecycle (which of course, you do)
result in unsubscribes, because the cadence of your emails will increase.
Once each new subscriber has gone through the full welcome program, you can begin to enter them into other appropriate email programs you might have running and send them your newsletter. For example, if someone's said they're interested in hearing about news on a specific product line when you gathered preferences, make sure they're included in these sends.
Use it as a hard sell opportunity
Put yourself in your recipients' shoes: would you buy a high-end product or service from a company you knew nothing about? Probably not.
Going in with the hard sell in the first email you send isn't going to achieve the desired response. The welcome program is your opportunity to build trust and demonstrate why your prospects should become customers. As we discussed earlier, there are a number of things you can do to persuade consumers that you're worth their hard-earned cash – like including independent customer reviews and answering FAQs up front.
Setting and forgetting
It's easy to think that once the program is set up and sending, your work is done. But what about all those other campaigns you send, test and optimize? Your welcome program should be treated in the same way - it's going to be your most-read set of emails, after all. If your program consists of two or more parts, which one is performing best? And which one is lagging behind? The first email will generally deliver better engagements than the others in the series - so if there's something important or profound in the second or third email, consider switching things around. For example, if your loyalty program is driving lots of repeat business for your company then you'll want as many new customers to know about it as possible. It's about testing and refining, not setting and forgetting.
Test and optimize with ease
dotmailer makes it easy to split test any aspect and variable of your campaigns' creative and content. And with graphical reports, fully exportable data, automated email updates and personalized reports, you can easily analyze and act on the data.
Conclusion
Whether you're about to implement a welcome program or are looking to refine your existing one, we hope this guide will help you nail it.
Remember that your welcome emails aren't an opportunity to start pushing products and deals down someone's throat. It's the first friendly exchange between your business a potential customer, which sets the tone for future communications and encourages them to engage with you in the future.
The key is to get in quick and start them on a journey, allowing new subscribers to get to know you and vice versa. The better you know them at the start means you're in a much stronger position to turn them into profitable, loyal customers. And who doesn't want that?
Want more like this?
Want more like this?
Insight delivered to your inbox
Keep up to date with our free email. Hand picked whitepapers and posts from our blog, as well as exclusive videos and webinar invitations keep our Users one step ahead.
By clicking 'SIGN UP', you agree to our Terms of Use and Privacy Policy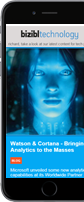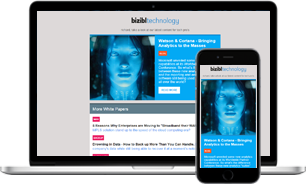 Want more like this?
Stay up to date with our content email