Email Performance Study: The Top UK Travel eCommerce Companies
A recent Travel UK Ecommerce Study, carried out by Teradata, has found that two thirds of travel brands that collect data from a preference centre are using the information to personalise their emails - outperforming the current industry standard of 43%. In addition, the research highlights that travel ecommerce is also a step ahead when it comes to using responsive design to enhance email user experience. For a comprehensive overview of the full research that looks at customer newsletter communication and how to benchmark yourself against the results download this paper now.
Get the download

Below is an excerpt of "Email Performance Study: The Top UK Travel eCommerce Companies". To get your free download, and unlimited access to the whole of bizibl.com, simply log in or join free.
Project Background
The online customer newsletter sign-up process and customer newsletters of The Top 50 Ecommerce Companies (taken from Experian Hitwise) were analysed over a four week period.
The process and emails received were analysed according to the below criteria:
Is there a newsletter sign up option and does it appear on the homepage?
Does the newsletter have single or double opt-in?
Is a welcome message sent on sign-up and is there an offer in the welcome message?
Is there is an option to include recipient preferences, i.e. a preference centre?
Are the emails personalised by name and is the content is targeted?
Overall number of emails received within a five week period?
Are the emails and website links mobile optimised, or use responsive design?
Is there any incentive to visit high street store or buy online?
Can customer unsubscribe easily?
Findings
Registering for a customer newsletter
76% have the option to subscribe AND 24% have an account signup function
Opting in for communications
77% only have a single opt-in process to subscribe to their customer newsletter.
Double opt-in (where a customer subscribes to customer emails and receives a follow up email to re-confirm their subscription), is considered to be best practice in B2C communications.
Keeping it personal
54% have a preference centre for you to complete when you register
57% use the data they collect from the preference centre within their emails
Personalised content being sent to customers has increased from 38% to 73%
But 54% did not personalise their newsletter by name
Keeping it personal
The preference centre is a great tool for not only capturing valuable customer data to use across the entire CRM strategy, but is also an opportunity to enhance the customer experience further with personalisation – meaning emails addressed to the recipient and most importantly using targeted content by their interests.
If you are collecting this data and using it to shape your email strategy, you have the capacity to engage your customers far more effectively and drive your ROMI, than those brands who are not.
You also need to consider the types of data you are collecting and how you use it - gathering data that cannot be used effectively or collecting data and not using it at all, is an inefficient use of time and will ultimately impact your customers' engagement with your brand going forward.
Welcoming new customers
62% sent a welcome email to new newsletter subscribers
88% did not include an offer in their welcome message to encourage the customer to make a purchase either online or in store
Frequency of emails
46% sent one to two emails per week
15% only sent a welcome email over a 4 week period
User experience for different devices
46%of emails sent by travel companies used responsive design compared to 34% across the entire Top 50 Ecommerce companies
54% of the customer newsletters had a mobile optimised website link
38% of the travel customer newsletters were optimised for mobile
69% had easy to unsubscribe links in their emails (a one step process of clicking one link where you are taken to a page to confirm you have unsubscribed)
Conclusion
The travel industry is clearly setting an example for other sectors, but travel brands shouldn't get too complacent.
In the travel sector, where the route to purchase is a highly competitive and potentially lucrative one, capturing, nurturing and rewarding customers, is vitally important to securing a sale.
Carefully created email content, which is delivered at the right moment and responsive to the needs of the customer, can have a profound impact on their route to purchase – but to achieve this you need a high volume of data.
As consumers are moving across a wealth of channels on a daily basis, they are by default generating vast amounts of preference and behaviour data. It's this information, which provides the mechanic for a targeted, meaningful and engaging CRM campaign to be implemented.
The preference centre is perhaps the most costeffective and valuable tool available to brands to achieve this detailed insight about their customers at various stages in the customer lifecycle.
For travel booking websites this should be a vital component of any email campaign. If a customer has specified they are only interested in European city breaks, don't send them details of a week's break to the Algarve for example.
But such details should only be viewed as the basis of your campaigns, as the most successful campaigns are those which adapt to and fulfill the changing needs and habits of the customer.
The way an email is laid out can have just as much impact on how an email performs as the content included within it, and the travel industry is clearly setting an example for the rest of the industry.
According to our findings 46% of those we studied are deploying responsive design across their email campaigns, compared to 34% across the entire top 50. The design of your email should ultimately encourage people to read on, but it also needs to be clear and concise with an obvious call to action.
Email marketing works well if you are analysing the data you are collecting properly and deploying it in the right way across your entire CRM campaigns. Whilst there has obviously been investment into this over the past year there is still room for improvement.
The travel industry is clearly setting an example for other sectors, but travel brands shouldn't get too complacent. Continual analysis of the customer is crucial, as is ensuring that you are able to engage effectively with the consumer, by adapting to their needs, be that by obtaining a single customer view or using responsive design.
Want more like this?
Want more like this?
Insight delivered to your inbox
Keep up to date with our free email. Hand picked whitepapers and posts from our blog, as well as exclusive videos and webinar invitations keep our Users one step ahead.
By clicking 'SIGN UP', you agree to our Terms of Use and Privacy Policy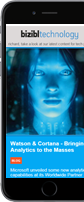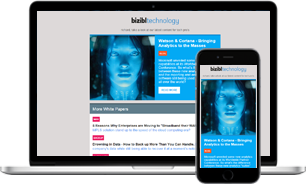 Want more like this?
Stay up to date with our content email