The Definitive Guide to Browse Recovery
There was a time when only the most well-heeled merchants could afford to employ sophisticated lifecycle marketing solutions, such as browse recovery software. Those days are over. Today's merchants – big and small – can have more control over the purchase path and effectively recover shoppers and their once-lost revenue. Think of how many shoppers don't make it all the way to the cart. What are you doing to reach them and nurture them along to a purchase? When consumers abandon a website without carting products, they leave about halfway through the purchase funnel. Automated browse recovery messages can help move these shoppers further along, and because the messages are targeted, they produce higher metrics than your standard promotional messages.
Building a browse recovery program can add automated oomph to your standard email program. Let's take a look at a case study on browse recovery in action, critical decisions you must make to implement a browse recovery program and pitfalls to avoid to get this moneymaker up and running.
Get the download

Below is an excerpt of "The Definitive Guide to Browse Recovery". To get your free download, and unlimited access to the whole of bizibl.com, simply log in or join free.
Case Study: Sewing Machines Plus Stitches Up Revenue
Cart Recovery messages have been working very well for Sewing Machines Plus. So well, in fact, that Web Marketing Manager Kyle Hoogervorst decided to layer in a series of triggered emails based on the shopper's browsing behavior.
The goal was a 10x return on the investment in browse technology within a year. Within two months, the company was 80% of the way there.
Hoogervorst set up triggered messages, all with a 10% coupon. The first is related to products. If a customer looks at three to five products during a visit with at least two views of each product, they receive an email with images and information about the products they viewed. "The conversion rate on this email is 6.8% with a return of $23.69 for every email sent," Hoogervorst says.
Overall, the browse recovery emails are opened at a rate of 50% to 54%, the click-through rate is 27% to 34% and the average conversion rate across all emails is 5.7%. Of all the triggered messages, cart recovery emails still hold the record for revenue per email sent with $11.45, but browse emails are close behind at $7.46.
Define Your Abandonment Strategy
First, what qualifies as an abandon? Do you consider the contact an abandoner after a product or category is viewed once or when they've viewed a product multiple times? Will the message reference the last product viewed or the product viewed most often? If you send product-specific messages, will they feature all products or only those with specific attributes, such as high margins, high price or most viewed?
If it doesn't make sense, or seems too cumbersome to highlight specific products, consider targeting those who abandon a category of products. When selecting categories, consider how niche you want to be. For instance, does it make the most sense to your brand to focus on the women's category or narrow slightly to women's shoes or be even more specific and focus on women's sandals or running shoes?
After deciding what the product or category strategy will be for your abandonment message, it's time to think more specifically. There are five items to consider:
Opt-In: If you haven't captured a contact's email address, you can't market to them. A pop-up sign-up is a great place to start (be sure to test the optimal timing and placement of the pop-up). This will go a long way toward capturing new contacts, but don't forget about your organic sign-up. If a user closes out of the pop-up but later wants to opt in, they shouldn't have to search hard to do so. Position your sign-up above the fold, where it is easy to find. These contacts are asking for a way to receive messages from you after viewing products, so do your part to help them follow through.
Content: At a high level, decide whether you are willing to offer incentives. You don't have to offer an incentive in every message, but your decision before launching browse recovery messaging will affect the number and timing of your messages.
Timing: How soon after abandonment do you send messages? Use metrics from your cart recovery program as a baseline. Then choose a time that seems to make sense, and measure it. It may take longer for the shopper to decide on big ticket items – TVs, computers and home furnishings – than lower cost items or necessities (e.g. dog food, diapers or books). Consider sending the first message no less than four hours after abandonment, then watch your numbers to see if you need to send earlier or later.
Number of Messages: Will you send one message or a series? Again, this may depend on the products you sell. If you are open to using incentives, consider offering the incentive with a later message. This has been a successful strategy for commerce marketers when creating a cart recovery series.
Frequency: Should you trigger browse recovery messages every time a contact shops your site or limit it? Are you comfortable sending messages to contacts once per week if they abandon each week, or do you prefer to limit it to only two messages per month? Analyzing your message metrics will ultimately help you decide, but start where you're comfortable and adapt accordingly.
Get the Message Right
After defining your messaging plan, it's time to draft the actual message. Each audience will respond differently, so test tone, copy and timing to see what works best with your audience. You might incorporate one or more of the following themes:
Helpful, service-oriented content on how to use the product the customer was browsing.
Sense of urgency (limited quantities, sale ending soon).
Benefit-oriented content (think losing weight and feeling good when selling treadmills).
Customer reviews/testimonials/top-rated products.
Back in stock.
While this is not an all-inclusive list, it should ignite your creativity. Some of these themes may be dependent on whether you're sending a single message or a series. No matter what, consider having different message layouts and themes, especially if you allow contacts to receive more than one message. Here is an example of a two-message series sent one day apart.
Notice the call to action (CTA) in both emails. The product-specific message on the left includes links to the abandoned product and a CTA that leads to other products in the category. The categoryspecific message links to both the category and all items on the site. It also includes several other product suggestions and highlights the specific product identified in the first message.
Be Careful With the Subject Line
While inserting the actual abandoned product in the subject line sounds like a great idea (and at times, it is), if you practice that with every send, it can reduce the effectiveness of your messages.
The two messages have such similar, cookie-cutter subject lines that the shopper may be able to visualize what the email looks like even before opening. This can increase the risk that they won't open the second email. Be sure to not only test subject lines but also use alternate ones for different messages. Consider these subject lines for two category abandonment emails and how they differ in their approach:
Dress Shirt Abandonment Email: Quality is a Click Away
Sports Coats & Suits Abandonment Email: Invest in Quality – Shop Suits & Sport Coats
While the subject lines are similar, they're not identical. In fact, the first one doesn't mention the category at all. The abandoner wouldn't necessarily know these are both browse recovery messages based on their shopping behavior and may be more likely to click on one or both of the emails.
A Word to the Wise
Don't be creepy. Avoid the urge to use the shopper's first name in a browse recovery message. For starters, it's not genuine in this case. The shopper took no direct action other than visiting your site, and in this seemingly always-connected world, people expect some assurance of privacy. The message can still be effective and relevant without referring to them by name.
Avoid email overload. Think about the total sum of messages a customer might receive – be it from triggered, promotional, or order-related emails. Even if the subscriber is active on your site, you don't want to inundate them with email after email. If the shopper is receiving abandonment messages, be sure to suppress them from other marketing campaigns.
Also, think about how often subscribers should receive browse recovery messages. Will it be once per week, once per month or some other cadence? Test to see how shoppers respond. When you send too often, you could provide the kind of negative customer experience that looks something like this:
Make relevant recommendations. Using cross-sells in your emails can be a great revenue generating tool. When the shopper identifies a general interest, but maybe not a product-specific one, these messages can be a great way to push them further down the funnel. But be sure they make sense. Look at this example from Best Buy:
There are a few things that don't work. First, they used first name personalization in the email, which seems kind of creepy. And notice the cross-sells. There's a disconnect with the overall message. Did people really purchase a GoPro, speakers AND a Roomba? Did they mount the GoPro to the Roomba to see what their floor looked like and then listen to the video afterward on the speakers? This looks like a desperate attempt to try to sell product … any product! Relevant recommendations can be effective, but sometimes, it's better to simply focus on the primary call to action.
Test, optimize and test again. With lifecycle messages, you need to gauge early results before you leave them to run on their own. This is especially true with browse recovery emails. With so many variables, including timing, subject lines, tone, graphics, number of messages, and cross-sells, you need to analyze the performance, and watch the unsubscribe rates carefully. Are you being creepy and turning people away, or are you striking the right chord? Analyze and adapt.
The Results Are In
Browse recovery messages work because they're relevant. They fill the communication gap between the time a shopper first lands on your site and the time they eventually cart a product. Follow these strategies to help your customers find what they're looking for and encourage them to follow through with a purchase.
At Sewing Machines Plus, Hoogervorst says he is now much more focused on automated messages, such as cart and browse recovery. "You build it, and it runs on its own," he says. "And you get a much higher return when you use these automated workflows.'' Once you've established an effective browse recovery program, continue to test and iterate on your approach, and watch the revenue roll in.
Want more like this?
Want more like this?
Insight delivered to your inbox
Keep up to date with our free email. Hand picked whitepapers and posts from our blog, as well as exclusive videos and webinar invitations keep our Users one step ahead.
By clicking 'SIGN UP', you agree to our Terms of Use and Privacy Policy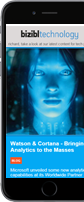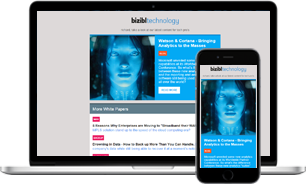 Want more like this?
Stay up to date with our content email