Creating a Better Shopper Experience: Your Guide to Selling Online
This eBook gives eCommerce marketers the practical guidelines they need to deliver a superior online shopping experience, exploring how you can take your shopper on a journey through your online store to help them find just what they're looking for. Keep those conversion rates ticking by learning how your customers search for products and how you can use onsite search to help them navigate towards what they need.
Get the download

Below is an excerpt of "Creating a Better Shopper Experience: Your Guide to Selling Online". To get your free download, and unlimited access to the whole of bizibl.com, simply log in or join free.
The shopper experience: from 1813 to now
Imagine, for a moment, that it's 1813.
You're the entrepreneurial owner of a new-fangled store, Spielmann & Smith, selling equipment and tools for the discerning horse and cart owner. You go down to the next town to check out the competition, the incumbent of the horse and cart accessories market.
It doesn't take long to realize you have an advantage. Your product quality is unmatched by your rival, you pride yourself on 'goldstandard' service and you provide a superior shopping experience.
And while your competitor remains the big guy in town, their store is disorganized. As a shopper you really have to know what you're looking for and staff aren't great at recommending that latest stirrup for your trusty steed.
It's clear where your competitive advantage will lie. You'll make sure your staff are well trained and you'll get to know your shoppers' preferences and interests. You'll organize your goods so that they're attractively displayed and easy to find. And you'll use your expertise to provide suggestions for other products that your customers may need.
You'll give your shoppers an experience that makes them want to come back. Simple, right?
Let's jump forward to today. What's changed? The underlying motivations, questions and strategies of retailing 200 years ago are the same as those of today. At the same time, the scale, pace and reach of eCommerce has disrupted the way we do business.
Pure-play online retailers, who started their businesses just five years ago, surpass the revenues of 200 year-old businesses. Shoppers can order products using mobile devices while 30 000 feet in the air. Products you order with a click of a button are at your door the same day. And you can even purchase with a tweet.
However, online shopping still has a way to go. Online shopping is not online ordering. It should be about the experience. It should take the best of the bricks and mortar store and adapt to make the experience work online.
And what is one of the biggest remaining advantages of bricks and mortar? The store window. It entices with offers and products that convince the passer-by to come in, browse for a while, and hopefully purchase.
Search: a window to what your shopper really wants
For the smart eCommerce marketer, a search box is more than just a search box. It's the window through which your shopper can explore your store. It's the answer to the question, "how can I help you?"
Done right, eCommerce search leads the shopper on a journey of inspiration and discovery, giving the opportunity for shoppers to ask for what they are looking for and for you to provide them with the best possible options. Search implies a specific and higher level of purchase intent and offers a rich opportunity for the eCommerce marketer to engage and convert.
Search is also a means of communication between you and your shoppers and a rich source of information to help you learn about your potential customers.
The terms, phrases, and questions a shopper enters into your eCommerce search tell you more about their intentions, desires and potential frustrations than any other behavioral activity on your site. As such, search terms are highly valuable for product managers to understand how to bridge the gap between customer language and the language used to describe and name products.
Shoppers not only reveal the products they desire, but the information they crave, too, such as how to get a job at your company, how to find more information about your shop locations or delivery services.
How is eCommerce search different from Google or other document searches?
As an eCommerce marketer you want to merchandize, cross-sell and upsell products while guiding the customer to what they're looking for. Yet, for Google and other search engines the goal is simple: to guide the searcher to a results as fast as possible and direct you away to the desired content or site immediately.
On a fundamental level, Google and document search algorithms base their results on keywords frequency and content quality. eCommerce search, on the other hand, should base its results on additional business parameters: best-selling items, seasonality, amount of stock etc.
While search engines use the number of mentions as a primary ranking variable, in eCommerce, if a shopper searches for 'jeans', products should not be ranked based on the number of times the word 'jeans' appears in the description.
How do people really search?
In 'Long Tail of eCommerce Search' graph, you can see the relationship between the specificity of a search term and the likelihood to purchase. It shows the fundamentals of search distribution in terms of frequency of certain searches plotted against the probability of converting that customer.
[Download PDF to see Graph]
While this varies depending on the types of products in your catalogue, you can make some assumptions and categorizations of search types.
[Download PDF to see Table]
How do people really search? (continued)
Top: words and phrases
One word searches are often category searches, like 'shoes' or brand searches like 'Adidas'. These types of searches often account for a large volume of overall search activity. Because the term is not refined, it is often hard to know the intent to purchase. It could be that the shopper is really just browsing for shoes, but doesn't have a specific item in mind yet.
Basic eCommerce search engines can easily match these types of searches to a set of results. Shoes are categorised in a way that makes it easy for any search engine to find – all shoes are in the category 'shoes' or have the word 'shoes' in the product name. However, due to the generic nature of the search and the typically high volume of results, the ranking of results that presents them in a relevant way to the customer is highly complex, yet extremely important.
Here lies an opportunity to use merchandizing techniques to upsell and cross-sell products to the shopper. When shoppers search with 'top' searches, they are more receptive to be shown product recommendations and to browse through them. In our example, you should be showing shoppers the best selling or the highest margin shoes, when they search for 'shoes'.
Body: two to three word phrases
This is the middle ground. 2-3 words means that these types of searches are a little more refined, to the sub-category level, such as 'men's shoes'.
They still account for a high volume of the overall search activity but they give more away in terms of intent of the shopper. There is still a strong opportunity for the marketer to offer more specific promotions and ranking strategies around 'men's shoes'.
Tail: descriptive phrases
At this stage, the search terms indicate a high level of intent. The phrase "red Nike men's running shoes" indicates that the shopper knows exactly what they're looking for.
Basic eCommerce search engines struggle to match these types of queries to a set of results and it could even be that no results will be returned.
At the same time, ranking the results is simpler, since the terms are so refined that the volume of results produced is likely to be low.
For these searches, it's all about getting the customer to the right result, as they are prime for purchase and conversion. You should avoid distracting the shopper with merchandizing, in the way you would with a single-word search.
Industry example: fashion retailer
The way that shoppers search varies depending on the industry and the types of products sold.
Shoppers who search on fashion sites tend to use generic search terms like category names ('shoes'), brands ('Adidas') or subcategories ('men's shoes').
In this example, 160 terms make up 0.6% of all search terms but account for 37% of all searches. These are brands or categories like 'Adidas' and 'black dress'. However, more specific terms, which account for 87% of all the unique search terms used, only represent 15% of the entire search volume.
This type of knowledge gives marketers a huge advantage. Focusing your efforts on optimizing just 160 terms, can effectively optimize 37% of the entire site search volume. Just spending a small amount of time each week on improving a small volume can have a huge impact on your conversion rates, and ultimately the revenue brought into your store.
This also represents a prime opportunity for smarter merchandizing, since the shopper will be more receptive to recommendations, offers and campaigns. As such, the ability to tie onsite search with merchandizing can provide eCommerce marketers with a substantial advantage.
[Download PDF to see Image]
Industry example: electronics retailer
Search distribution for electronics retailers is vastly different than that of a fashion retailer, as shoppers for electronics products tend to be more specific when they search. They know what they want, have done their research and are typically not 'just browsing'.
Even though this also shows a long tail distribution as with the fashion retailer, the electronics search distribution is more scattered in terms of volume. Here, the focus for the marketer should be on long tail searches that help shoppers to find the product they are looking for.
Typically people searching for items such as laptops, batteries, cameras and other electronics items have a specific item in mind, and may be frustrated if they don't find what they are looking for when entering a very specific search. If you can't find it, you can't buy it, and you'll go to the next store.
For electronics and technical products, upsell, cross-sell and recommendations are a challenge as the intent of the shopper is higher and they are less likely to click through to a recommendation on a whim.
With such a large volume of your customers with a very focused goal in mind, how do you increase the basket size for that customer? This is where online marketers need to be smart about relevancy and recommendations.
[Download PDF to see Image]
Matching: it's all about understanding the shopper's language
Matching shopper searches with relevant products means understanding your shoppers and the language they use to talk about products—translating shopper searches with the right product from your catalog to avoid at all costs that the shopper lands on a 'zero results' landing page.
To build the right matching strategy for eCommerce search, consider the following:
Product attributes
It's important to distinguish between descriptive fields and nondescriptive fields. Descriptive fields are attributes that describe the product very well such as product name, brand, product type etc. Non-descriptive fields could be, as surprising as it may seem, the product description which may have search engine related information, such as 'how to wash a cotton shirt'.
Large retailers may also sell washing machines so without a controlled approach to matching search results, it may be that the customer searches for 'washing machines' and is returned a set of shirts along with the washing machine results!
Partial matches
Sometimes shoppers type in ambiguous search phrases, which may well warrant the result set to be split into two or more. For example, consider the search 'Pink Nike Running Shoes'. How should the eCommerce search engine respond?
If no 'Pink Nike Running Shoes' exist, you can segment the results so they see the results for 'pink shoes', 'running shoes', 'Nike Running Shoes' and 'Nike'.
Spell-check and search feedback
In a world with touchscreens, tiny mobile interfaces, Google auto correct and instant search corrections, shoppers often misspell words in the search box. They don't expect to have to correct them since technology so often does it for them.
As a result, it's vital to be able to interpret a misspelled search and direct it to the correct terms through 'did you mean?' or 'we also searched for'. If you do it right and give the customer feedback about their search, you'll gain brownie points, since you helped them find what they were looking for and avoided the dreaded 'zero results' page.
Multilingual capabilities
One of the main reasons that traditional retailers have shifted to online retail is the opportunity to sell to international audiences. As a result, the ability to understand the nuances of multiple language searches is fundamental to the success of your site in new markets. Consider how German nouns are compounded, and how you want to deal with accents in French. All of these nuances mean that your search capabilities need to be designed to deal with multiple languages to effectively enter new markets.
Stemming
This ensures you can include variations of the stem word. For example, 'garden' or 'gardening', 'necklace' or 'necklaces', 'run' or 'running'… no matter what the shopper looks for, you want to make sure they'll they get the results they are looking for.
Matching special characters and model numbers
In addition to word variations, variations on model numbers and characters are also important considerations. For example, the descriptive field may include variations for Canon EOS700D, Canon EOS/700D and Canon EOS-700 D, since shoppers may use all of these variations when looking for a specific product.
List vs. Grid
Another question an online merchandiser should ask is whether to arrange search results as a list or grid. Otto, one of the largest retailers in the world, provides two different presentations based on the type of product shown in the search result. This is a more advanced matching technique, as the presentation of the products in a list or grid alters on-the-fly depending on what search results are being given back to the customer.
In this example, a shopper often decides to purchase a television based on its features and product description rather than on the visual impact of the image. In this case the screen real estate may only allow for a list-based layout.
By comparison, for shoes, it's all about the look and less about the content. Purchasing a shoe is often less involved and more impulse-driven than purchasing a television. This means that a grid layout gives the shopper a broader view of options.
The dreaded 'zero results' page
It's important to avoid the zero results page at all costs: we want shoppers to buy something. But we also want them to have a great experience even if they don't. In many ways, you can deal with a zero results page much as you would a 404 Error web page. You'll want to make sure that this page is not the end of their journey and that you can get them back on track as quickly as possible.
Give them advice. ASOS does a great job of this. More often than not, it also displays a partial match and advises the searcher to 'Please shorten your search term or check its spelling,' offering the shopper with a second search box to search again. This approach encourages the shopper to try again, rather than leave the store.
Provide synonym alternatives. Display related search terms based on synonym matching that might help them obtain the results they are looking for. Think of offering, 'rubber ducky' as an alternative to 'bath duck'.
Display offers or best sellers. Whatever you do, don't leave the page blank. Even if there are no results, show them a current offer or a bestselling offer. You never know, they might like your recommendations.
Encourage them to look around. Another alternative to search is navigating through to the category, such as Dresses or Shoes. In addition to giving the shopper advice you can also encourage them to look through the catalog.
Don't leave filtering or sorting options on. Often the default search results also display sorting and filtering options. In the event that a zero result page is displayed, turn this filter off, rather than taunt them with options they can't use.
Ranking: showing the 'right' products first
Product ranking in the eCommerce world is a particularly tricky yet extremely important consideration within both search results and navigation. How should products be prioritized? What are 'the right' products?
eCommerce marketers should be asking themselves, "How can I rank my products while taking into consideration commercial drivers, shopper behavior, language, personalization and localization?"
Consider some of the criteria you can use to rank products:
Real commercial data: unit sales, conversion rate, margin
Logistics data: stock, inventory, freshness.
Behavioral data: cart stats, product detail page views
Profile data: CRM data
Social data: Facebook likes
Data quality: additional value such as video, imagery and complete text
Let's not forget that this data is not always readily available and comes from a variety of systems: analytics, transaction processing, review platforms, product information management systems, and web content management systems. Bringing them together is a challenge.
The smart eCommerce marketer should blend the relevant data sources into what we could call a 'ranking cocktail', ultimately offering the relevant product to the shopper based on their search and journey through the shop, while keeping a commercial 'hat' on by ranking products based on commercial and business rules.
Filters: slicing and dicing the product catalog
Filtering the product catalog provides your shoppers with another way to find what they are looking for in your store. It lets them refine search results or navigate through the site using a set of categories or criteria.
But what are the different ways of doing this? What can you do to improve the shopper experience through filters?
A vertical filter, along the left side of the store, is the most common way to filter product catalogs.
Clarks does this in its online store. This is the most familiar way of letting online shoppers filter results. It provides shoppers with quite a granular way to narrow down options to find what they're looking for.
Others, such as Otto, employ horizontal filtering, which provides more horizontal real estate for product ranking.
eCommerce marketers can base the choice between horizontal and vertical filters on the desired shopper experience. What will help the shopper to find what they are looking for in the best way possible?
Beyond simple faceting, there are other visual filters you can use to enhance the experience further: a great user interface, design elements and visual cues. For example, consider a slider for price since shoppers don't think about $10 price increments, or color elements to select the color of an item, hover-over tool tips and zoom options.
Phillips also provides additional information using tooltips when a shopper wants more information. This ensures that you help your customers by presenting relevant detail, in the way they understand it. For example, for an MP3 player you can specify a capacity of 32 GB of memory along with the equivalent in a tooltip that indicates this is approximately 10 000 songs.
Mobile shopping
In a world of mCommerce and omnicommerce, the way that filters behave on different devices and channels also plays an important role in the online shopping experience. The ASOS m-dot store and iOS app have simplified filtering to suit the task-based nature of browsing a fashion store on a mobile device.
The most important consideration here is truly understanding how your customers use apps or mobile sites – are they typically just browsing? Are they really going to complete a full purchase on a smartphone? How do they use tablets as opposed to smartphones and the desktop browser?
This determines the best navigation and search strategy for omni-commerce and ultimately creates a better shopper experience.
Search suggest and shopper language
With Google, we've all come to expect more from our search bar. And that means eCommerce search has to work hard for the shopper, not the other way around.
Remember, the goal is to create great online shopping experiences and guide the shopper to the right item as efficiently as possible. But how can you make eCommerce search work harder for your shoppers?
Speak your shoppers' language
Different shoppers may search for 'trainers', 'sneakers', 'tennis shoes' or 'running shoes' all with the same intention of finding a new pair of running shoes for their next half marathon. This means that you need to display relevant results for any of these search terms or suggest a term they might be looking for.
All this entails monitoring what shoppers are looking for and optimizing search categorization and definitions based on the fact that shopper search language is less rigid than what you may use in your product catalog. A well thought-out search index opens up the possibility of returning a more refined, accurate set of results since you can then apply multiple terms to the same item.
This also enables more granular synonym support when shoppers search using multiple terms.
Recent searches
"60% of online consumers expect brands to know their likes, dislikes and whether they are a new or returning shopper"
This expectation of 'being known' also rings true for search. When shoppers come back to your site, you can give them easy access to their most recent search terms. This is especially important since many shoppers don't buy the first time they go to your site. By showing them recent search times may encourage them to reconsider their purchase.
Suggest items
The search box can also act as a merchandizing opportunity. Think, 'searchandizing', where next to suggest search terms, you can also suggest things like 'popular items' or 'top sellers'.
Today's technology lets you do this realtime and define which product to display dynamically. It gets around the shopper needing to hit enter or even scroll through search results.
Search and Navigation: got the keys to a superior shopping experience?
It's clear that if search, matching, ranking, navigation and filtering are done in the right way, that you're going to give shoppers the feeling of a superior shopping experience. One that guides them, showcases the best products you have, makes sure they're not lost, and, above all, helps your eCommerce store sell more products.
In the same way that a superior and organized shopping experience was going to beat the competition for Spielmann & Smith's new horse and cart store, your eCommerce store could gain the advantage by employing some of the considerations and best practices from this eBook.
Look out for the other eBooks in 'The Smart Shop Window' series from SDL.
Want more like this?
Want more like this?
Insight delivered to your inbox
Keep up to date with our free email. Hand picked whitepapers and posts from our blog, as well as exclusive videos and webinar invitations keep our Users one step ahead.
By clicking 'SIGN UP', you agree to our Terms of Use and Privacy Policy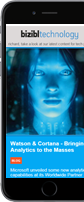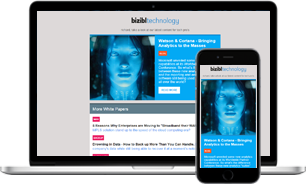 Want more like this?
Stay up to date with our content email