Broadening Your Horizons: 13 of the Best Marketplaces to Explore Beyond Amazon and Ebay
Quick, think of an online marketplace.
If we had to guess, we'd say that Amazon or eBay likely came to your mind. Though they're the powerhouses, they're not the only destinations worth exploring.
Selling on more marketplaces is a great way to expand your reach, meet new customers and sell more products. Here, we've rounded up 13 that should be on your radar — both in the UK and abroad.
Read our eBook to learn about opportunities on marketplaces including:
Tesco
Otto, Schwab and Baur
Cdiscount
And more!
Get the download

Below is an excerpt of "Broadening Your Horizons: 13 of the Best Marketplaces to Explore Beyond Amazon and Ebay". To get your free download, and unlimited access to the whole of bizibl.com, simply log in or join free.
13 of the Best Marketplaces to Explore Beyond Amazon and eBay
When you think of online marketplaces, the names that automatically come to mind are likely Amazon and eBay. It makes sense. They're the safe bets. Though these two behemoths take up the largest share of the market, they're far from the only options. From niche, product-specific marketplaces to international giants with tens of millions of loyal shoppers each month, there are plenty of additional avenues for growth out there. But with so many third-party marketplaces cropping up, you need to find the opportunities that make the most sense for your products.
Expanding to new marketplaces continues to be one of the safest and quickest ways to scale your e-commerce business. The builtin customer base and established infrastructure of each marketplace allow you to focus on other priorities, such as sourcing, pricing, promotion and fulfilment. Selling on multiple marketplaces also diversifies your online channels, so if something goes wrong on one, you always have other sources of revenue.
So what are you waiting for?
Whether you're hesitant to venture beyond the safe harbours of eBay or Amazon, intimidated by the intricacies of cross-border trade (CBT) or just feel unequipped for the demands you think a new marketplace will bring, we're here to help you on your journey. By integrating with many of the major marketplaces around the world, we remove the travel hazards and allow you to send your products packing into new geographies and new markets.
So as you entertain thoughts of expansion, take a look at our overview of 13 marketplaces that should be on your radar, broken down by geography.
Tesco
By The Numbers:
Established: 2012
Number of retail partners: 120+
Customers: 43m+ Clubcard members
Traffic: 9m+ unique visitors per month
The number one brick-and-mortar grocery and general merchandise retailer in the UK, Tesco has an enormous customer base that it's transferring online. The Tesco marketplace has accelerated significantly since launching in 2012 and now competes with top European marketplaces.
Tesco offers a variety of product categories, including baby and toddler, home and garden, sports and leisure, toys, clothing and jewellery.
One attraction for many Tesco customers is the Clubcard program, which awards points for purchasing items. This type of rewards program isn't found on many other popular marketplaces, and many of Tesco's third-party sellers participate.
What Else Should I Know?
Another way the Tesco marketplace differentiates itself is through its Click+Collect service. The program enables buyers to order products online yet pick them up from one of Tesco's many stores, saving on delivery costs.
Tesco is currently still an invite-only marketplace. Tesco's potential is only increasing, however, especially with its huge customer base, massive distribution network and focus on online growth.
Otto, Schwab and Baur
By The Numbers
Multichannel revenue of €9.58 billion in 2016
Otto boasts around 2.2 million SKUs and about 6,000 different brands
Otto.de, Baur.de and Schwab.de are three of the most widely-recognised German marketplaces that attract masses of consumers. These marketplaces are all part of the Otto Group umbrella, which boasted a multichannel revenue of €9.58 billion in 2016.
Otto, Baur and Schwab are three unique marketplaces that offer a wide product range that spans a number of verticals including fashion, household, toys, sports and multimedia.
Otto: Today, as the largest German online retailer in the fashion and lifestyle sector, Otto generates around 90 percent of net sales online. The marketplace has a broad selection of products across a range of verticals.
Baur: The online presence of Baur is among the 10 biggest online shops in Germany. Baur mainly focuses on women aged between 40 and 55 and offers a wide range of assortment within fashion, shoes and furniture.
Schwab: Schwab has a full-range of brands across the fashion, technology and household verticals, and has been among the top 5 in Germany for many years.
What Else Should I Know?
The Otto Group has some restrictions to those who can list on its site. Products from fashion and sport, home and beauty, living and multimedia can be listed on the Otto Group. Retailers must have an attractive and diverse product range and German product content is needed. Through a single inventory feed, ChannelAdvisor customers can list their products across Otto.de, Schwab.de and Baur.de.
Cdiscount
By The Numbers
Established in 1998
11 million unique visitors per month
€ 2.7 billion in business volume
Selling on Cdiscount can be a great way to gain access to the French market. Cdiscount offers a wide product range that spans a number of verticals, from toys to sporting goods, jewellery to homeware, and is a leader in the industry with it's high tech and home products. Cdiscount is constantly focusing on building both product selection and verticals.
Cdiscount's unique payment model makes it an attractive shopping destination for French shoppers. The marketplace allows consumers to pay for an item in full, or break it down into four instalments. Cdiscount supports all four of the instalments, directly accepting the order and paying the seller the full amount upfront. The marketplace then takes care of getting the instalments paid by the customer, so everything is 100% invisible for the seller.
It is worth noting that Cdiscount offers a fulfilment program for sellers looking for logistics assistance in France.
What Else Should I Know?
Language is an important consideration when listing on Cdiscount, as listings and customer service should be offered in French. Retailers looking to thrive in the French e-commerce market should consider professionally translating their listings to French to ensure they're visible and optimised. Also, thanks to the huge product catalogue, It will be very easy for retailers to plug to already existing products thanks to the EAN code matching.
La Redoute
By The Numbers:
Established: 2010
Number of sellers: 1,000+
Customers: 10 million+
Traffic: 6.8 million+ visitors per month
The French e-commerce market is the third largest in Europe, making it a great place for international expansion. One of France's top online retailers, La Redoute was founded in 1875 and launched an online marketplace in 2010. It's now established in 26 countries, with more than 10 million active clients. And it's growing at a significant rate. La Redoute's primary demographic is women between the ages of 26 and 35. The marketplace's average basket value is 95 euros ($102).
La Redoute's product categories include apparel (men's and women's), lingerie, shoes and accessories, home accessories, technology and furniture. As the most visited fashion and home site in the country, all products sold on La Redoute must be new, rather than used or refurbished.
What Else Should I Know?
As with any international marketplace, there are naturally a few cross-cultural requirements that you'll need to consider, such as language and currency. La Redoute requires retailers to translate all product descriptions into French and list prices in euros. After you make the sale, La Redoute will issue your payment in euros.
Zalando
By The Numbers
Established: 2008
Number of brands: 1,500+
Customers: 14 million+
Traffic: 100 million+ visits per month
Zalando began selling shoes in 2008 and is now the largest purely online clothing and shoe retailer in Germany, with a 10% share of the online fashion market, according to the German Institute for Trade Research. In short, if you sell fashion apparel, Zalando is where you need to be. The marketplace has a strong consumer base shopping for clothing, shoes and accessories for men, women and children.
Originally inspired by the success of Zappos, Zalando is known for its "Free Shipping! Free Returns!" mantra. Following in the footsteps of Zappos' famous owner, Amazon, Zalando has opened its site to leading fashion and apparel brands with a new marketplaces platform.
What Else Should I Know?
Zalando is planning to continue its rapid ascent in the e-commerce world and expand its international reach even further.
Wallmart
By The Numbers
Relaunched Marketplace: 2016
Traffic: 80 million sellers per month
Items Listed: 15 million (and counting)
Anyone paying attention to e-commerce knows that Walmart is getting very competitive in the online retail space. Though the world's largest retailer has sold products online since 2000, Walmart doubled down on its efforts in 2016 by relaunching its marketplace and inviting third-party sellers on board.
Walmart is broadening its inventory and inviting sellers in a wide variety of categories. The variety of products, coupled with Walmart's vast (and loyal) consumer base, makes this marketplace a no-brainer to reach millions of new potential customers.
What Else Should I Know?
For international sellers, there are some requirements that Walmart has laid out for selling on the marketplace. Retailers must have a US entity including a US W9 tax ID and mailing address. Sellers must ship from a US warehouse that is not FBA and must also provide a US returns address. You also need to have exemplary feedback across other marketplaces. Additionally, there are GMV thresholds that sellers must exceed to list on the marketplace. It's also worth noting that sellers need to be approved by Walmart to sell on the marketplace.
Want more like this?
Want more like this?
Insight delivered to your inbox weekly.
Keep up to date with our free email. Hand picked whitepapers and posts from our blog, as well as exclusive videos and webinar invitations keep our subscribers one step ahead.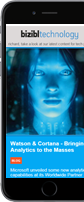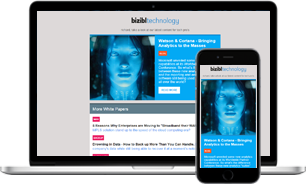 Sears
By The Numbers
Established: 2009
Number of sellers: 10,000+
Traffic: 2.4 billion page views per year
Items Listed: 110 million
Launched in 2009, the Sears marketplace offers compelling options for retail merchants: Sell on Sears, Sell Through Sears and Advertise on Sears.
In the tradition of its popular brick-and-mortar department store, the Sears marketplace offers a variety of items to its expanding consumer base. Some of the top categories available to third-party merchants include apparel (clothing, shoes, accessories), electronics, tools, home goods, outdoor living, tools, automotive, fitness and sports, jewellery and toys. Its most popular category by far is lawn and garden. Sears currently doesn't support auto tyres, large appliances or media.
What Else Should I Know?
Compared with other marketplaces, Sears has a relatively long lead time to get items listed on its site. But once products are published, retailers can benefit from the traffic and exposure of a top ten retailer on the Internet Retailer Top 500 list.
Rakuten.com
By The Numbers
Established: 1997
Number of sellers: 5,500+
Customers: 18 million+
Items Listed: 17 million+
Rakuten.com Shopping, formerly Buy.com, is part of a global network of Rakuten-owned marketplaces with exposure across Europe, the Americas and Asia. Rakuten.com Shopping is a leading US fixed-price marketplace and appeals to a broad audience.
Originally a site specialising in computers and electronics, the marketplace now also offers name brand products in sporting goods, health and beauty, home and garden, and jewellery and toys. Other categories are growing rapidly, including antiques; art; auto, boat and motorcycle; business and industrial; coins and paper money; pottery and glass; collectibles; crafts; food and gourmet; memorabilia and stamps.
What Else Should I Know?
Because Rakuten.com doesn't own any inventory, it doesn't compete with its merchants, an important distinction that separates it from other major marketplaces. You can also create a branded storefront, allowing you to control the look and feel of your marketplace presence. Unfortunately, other than items classified as antiques or collectibles, used products cannot be sold on Rakuten.com.
Newegg
By The Numbers
Established: 2011
Number of sellers: 8,000+
Customers: 25 million+
Traffic: 487 million+ visits per year
Newegg started as a destination site for consumer electronics, IT products and the affluent, tech-savvy males who shopped for them. Since then, it's expanded to become a destination for all kinds of products — including office supplies, sporting goods, automotive and industrial products — that appeal to a much wider demographic. Automotive products in particular are getting a lot of attention from Newegg recently. Out of all the "next generation" marketplaces, Newegg is making the best effort to establish itself in this category.
Although most Newegg shoppers are male (a rarity for online marketplaces), its female demographic has grown considerably since the site opened up to third-party sellers.
What Else Should I Know?
Newegg gives you the option of fulfilling orders yourself or letting Newegg fulfil for you. But be aware that if you don't send shipment notifications within 72 hours of order time, Newegg will cancel the order.
Jet
By The Numbers
Established: 2015
Retailers: 1,200 retail partners (estimated)
Customers: Over 350,000 Jet Insiders (estimated)
Items: 10 million+ (estimated)
More than just the new kid of the block, Jet brings a new vision to marketplace selling. Its approach is based on building a fair marketplace where value wins out, driving higher average order values for retailers.
Jet's approach is powered by its dynamic pricing engine, which drives up basket sizes, product combinations and overall profitability for retailers by analysing, in real time, all the ways that an online purchase can be more efficient (such as purchasing multiple items, approving a slower delivery method, reaching an order threshold, living close to a distribution centre and more). At checkout, Jet determines which retailer can provide the best economic value for a transaction based on product location, buyer location and order details, such as product mix. The winning retailer then fulfils the order.
What Should I Know?
To become a retailer on Jet, you must have a US address, US bank account and US-based operations. You also must pass a screening process. The Jet partner services team will review your online presence, Amazon or eBay ratings/feedback score and other proxies for quality to determine your eligibility.
Also, you may have heard, but Jet.com was purchased in 2016 by Walmart, so the two of those e-commerce giants together could shake up the industry.
MercadoLibre
By The Numbers
Established: 1999
Customers: 100 million+
Traffic: 45 million unique visitors per month
Founded in 1999, MercadoLibre is the top e-commerce site in Latin America, where its Brazilian and Mexican marketplaces represent 60% of total MercadoLibre gross merchandise value (GMV).
MercadoLibre's Cross-Border Trade (CBT) program can be the answer for retailers that want to gain access to Latin American e-commerce markets without the hassle of setting up local business entities to do so. The program is currently open for buyers in Brazil and Mexico, and it will soon expand to additional MercadoLibre countries in Latin America.
If you've already found some success selling in Latin America through Amazon Global Selling or eBay's Global Shipping Program, it's probably an indication that you have potential on MercadoLibre.
What Else Should I Know?
It may sound obvious, but you'll need to make sure your listings are translated to local languages. So you are limiting your exposure if you list your products in English on Amazon and eBay. If you put your products in front of that same consumer base, but in the format and location those shoppers are accustomed to, your sales have the potential for exponential growth.
MercadoLibre CBT can help with the four main challenges of selling internationally: international logistics, international payments, translation and localisation of listings and customer service.
Trade Me
By The Numbers
Established: 1999
Customers: 3.1 million members
Traffic: 1.4 billion page impressions per month
Trade Me is New Zealand's premier online marketplace — a one-stop shop for new and "previously loved" goods from all over the product spectrum. Trade Me started with humble beginnings: a platform for secondhand goods sold in auction format, similar to eBay. Now offering new products from retailers at fixed prices, Trade Me has grown into New Zealand's most visited website. It's home to 70% of the country's domestic webpage impressions and has built a reputation for itself as a secure environment for online trading.
Australian companies such as clothing retailer Hallensteins, car accessory retailer Repco, as well as international retailers Pushys, Box 13 and Ruze Shoes are all seeing massive benefits from selling on the Trade Me marketplace.
Product categories include baby gear, books, clothing, computers and home and living.
What Else Should I Know?
Despite its massive per capita volume and customer base, Trade Me is still relatively young and largely underserved in many new product categories for new items. There's a great opportunity for retailers to take advantage of these large supply gaps if they have the inventory and prices.
Tmall Global
By The Numbers
Established: 2014
Number of sellers: 5,400 foreign brands
Customers: 307 million active buyers (between Tmall and Taobao marketplaces)
Now that China boasts the world's largest e-commerce market, many retailers are eager to tap into this massive consumer base and the head-turning retail statistics they keep hearing about. Tmall Global is the foreign arm of the popular domestic marketplace Tmall. Tmall Global allows foreign sellers to list products for Chinese consumers without needing a physical presence in the country. It's just one of many entities under the umbrella of e-commerce giant Alibaba. Marketplaces account for 90% of e-commerce sales in China, and most of those sales occur on Alibaba sites.
As counterfeit and poorly manufactured products became more common in China, Chinese consumers began craving authenticity and reliability in their shopping experience. This contributed to a greater demand for overseas goods and to Western brands becoming synonymous with quality, especially among the younger generation of Chinese consumers.
What Else Should I Know?
Despite the massive popularity of e-commerce in China, retailers shouldn't assume that the road to success will be guaranteed or even easy. Before entering China via Tmall Global, it's a good idea to check the demand of your products. Are they already selling there? Are similar categories popular? Is it worth the cost to ship there?
It's also worth noting that both the older generation and consumers from lower-tier cities are still focused on hunting for bargains when deliberating a purchase, while younger, urban consumers are obsessed with Western brand names.
Want more like this?
Want more like this?
Insight delivered to your inbox weekly.
Keep up to date with our free email. Hand picked whitepapers and posts from our blog, as well as exclusive videos and webinar invitations keep our subscribers one step ahead.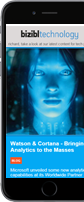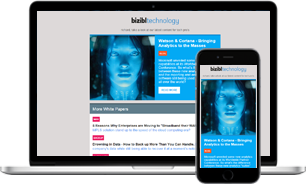 Want more like this?
Stay up to date with our weekly email