Attract the Changing Face of the Online Consumer: Millennials and Baby Boomers
The face of the "typical" online buyer is changing. Millennials have been the main subject of conversation in recent years, but there are actually more Baby Boomers using eCommerce. Retailers ignore these groups at their own peril. Download this eBook to learn how these demographics shop differently, what kind of content will produce the best results for each group and what kind of messaging is most effective at converting customers into advocates.
Get the download

Below is an excerpt of "Attract the Changing Face of the Online Consumer: Millennials and Baby Boomers". To get your free download, and unlimited access to the whole of bizibl.com, simply log in or join free.
Introduction
Baby Boomers Straddle Digital and Physical Lines
Millennials Are a Complex Demographic
Demographic Cheat Sheet
Differentiate Your Brand with an Optimized Customer Experience
SDL Customer Experience Cloud
Sources
The customer experience is simply the best way to nurture shoppers throughout their entire journey – from initial research and purchase to repeat buying and eventual customer advocacy – across all channels
Successful retailers grasp the value of precise segmentation, knowing it affords the level of personalization that converts browsers into buyers. These days, more of them are left wondering how to make inroads with Baby Boomers and Millennials.
If you think Millennials are the most important or only demographic to pay attention to or that Baby Boomers don't use eCommerce, think again. While Millennials spend $600 billion per year in the US alone, Baby Boomers outspend other generations by about $400 billion annually and are increasingly spending their money online.
This eBook outlines the significant market opportunity for retailers that can convert Baby Boomer and Millennial prospects into customers. It's also chock-full of statistics that underscore the similarities – and differences – between the three segments. You'll walk away with a deeper understanding of each demographic and practical advice for supercharging the customer experience for all of them.
Baby Boomers Straddle Digital and Physical Lines
Baby Boomers
Plenty of data exists on the Baby Boomer generation, but here's a snapshot of what you need to know. Born between 1946-1964, this generation's median household income is 55% greater than post-Boomers. Baby Boomers also outspend other generations on consumer goods and services by an estimated $400 billion each year.
However, the products preferred by online Boomers can vary from region to region. For example, US Baby Boomers are more likely to spend on things they want such as recreational vehicles, new cars, second homes, electronics, furniture and toys for their grandchildren, while Japanese Boomers are more resistant to discretionary spending on merchandise and are more likely to spend on travel, leisure and maintaining current homes.
Born between 1946-1964 55%+ household income than post boomers
Baby Boomers outspend other generations on consumer goods and services by an estimated
$400 billion each year
US baby boomers like buying
RECREATIONAL VEHICLES
NEW CARS
SECOND HOMES
ELECTRONICS
FURNITURE
TOYS FOR GRANDCHILDREN
Even though they love to feel special and that they're getting a good deal, Baby Boomers value their privacy and are hesitant to share their personal information online.
Boomers love a deal
That said, though Boomers may have more income than younger generations, they don't necessarily feel free to spend it. Whether in retirement or approaching it, Boomers are concerned about stretching their dollars and want value for their money. To that end, they commonly conduct product research online – typically on consumer websites – before heading out to shop. It's no surprise then that 44% of Boomers said they showroomed, and nearly three in 10 would try to find a better deal online after seeing something they wanted while in the store. This is mirrored in India, home to one of the world's youngest, most rapidly growing populations, where the majority of the population is more focused on finding a deal online than on a fast transaction.
Most go online from home
In fact, a majority of Boomers shop online according to Pew Research and Forrester. They also engage in social media and 96% of Boomers participate in viral marketing by passing product or service information on to friends.Boomers also watch videos online. But they're not swayed by online advertising. And when they do go online, they're more likely to do so from a desktop computer or laptop than from their mobile phones. In fact, this generation scores lower than most when it comes to adopting mobiledigital technologies like smartphones and apps.
"Generation -friendly"
N Brown, an online and catalogue retailer operating in the UK, US and Germany, designs clothing and uses mannequins that respectfully accommodate the differences in aging bodies. Likewise, Edeka, a supermarket in Germany, has opened "generation-friendly" certified stores featuring extra-wide aisles, non-slip floors and magnifying glasses attached to shelves.
Immersion Active
How to Deliver a Customer Experience to Baby Boomers that Converts
Based on our experience working with retailers who target Baby Boomers, here are four ways to make loyal customers out of this golden demographic:
Focus on reaching Baby Boomers during their prepurchase planning stage at home, rather than last minute in a store. Make sure your website provides all the information someone would need to make a purchase decision. Show visuals of people like them and use online videos to educate them on your products and services.
Remember that Boomers are probably going to see your message on a computer screen, not on their smartphone. Enable them to zoom in on text and pictures to accommodate poor eyesight. And present clean, streamlined page designs for easy perusal.
Deliver an easy and secure online shopping experience with clear step-by-step guidance on the purchase process and explanations of how you will protect and use their data. Don't forget to ask permission to use the information they provide you.
Make it easy for Boomers to share information about your products or services through email or social media. Extend discounts or perks when they refer family members and friends
Regardless of generation, most people shop online
The big difference is the device used amongst those who will shop or make a purchase online in the next 6 months
Desktop
Mobile
Tablet
In developing markets, mobile is often the first choice for accessing the internet. And nearly one-third of global respondents use tablets for online shopping.
Most popular browsing/buying categories in Asia Pacific
Asia Pacific
Clothes
Tours & hotel reservations
Airline tickets
Electronic equipment
Mobile phones
Browsing
Buying
Insight into shopper behavior and preferences is critical to delivering a great experience, but it's just as important to give shoppers a great first impression with an experience in their language, appropriate for their device.
Millennials Are a Complex Demographic
Born between 1980 and 2000, Millennials are considered the first truly digital generation. But what really grabs the attention of retailers is that Millennials spend $600 billion per year on average in the US alone.
While that number is nothing to sneeze at, it's not so simple to get this generation to part with its hard-earned cash. Millennials have high expectations for personalization, are not loyal to any one retailer, and have a low regard for advertising. In other words, retailers need to work hard to get a share of their wallets.
50%
In China, those born after 1980 are known as Baby Boomers and are projected to represent more than 50% of China's population in 2015
Millennials
the first truly digital generation
Born between 1980-2000
$600 billion
Average spent by millennials in the US each year
Millennials minds
High expectations for personalization
Not loyal to any one retailer
Have a low regard for advertising
Millennial men devour online video
The average Millennial male in the US spends 2 hours and 15 minutes each week consuming online videos – more than any other demographic.
The Nielsen Company
135 mins pw
Looking for the personal
Millennials demand a customer-centric shopping experience – one tailored to their wants and needs. In fact, they increasingly pursue exclusive "just-for-me" products (think NIKEiD, M&Ms and personalized Coca Cola bottles). Retailers that satisfy this demand stand to win. For instance, Brand Channel says NIKEiD has seen its online business triple since 2004 owing to this personalized approach.
Shopping and entertainment collide
Millennials view browsing and shopping on devices as entertainment. To that end, they browse and shop around the clock, from every device and even while in a store. Retailers can make a play here by gamifying their mobile sites, engaging consumers via text messaging and developing mobile apps with an entertainment flavor.
50% of Millennials also say they regularly browse for items with no intent to buy. Perhaps to the surprise of some retailers, 36% of seemingly impulsive Millennials say they only buy what they feel is necessary. And when they do, only one-third will pay full price.So, as enticing as it may seem to pursue the Millennial generation, retailers should think twice about the percentage of marketing spend they dedicate to this demographic. The end result may be lots of investment for little return.
Preferring the physical to online.
Though they appear glued to their smartphones, many Millennials prefer visiting stores to shopping online. But they go about it smartly:
72% of Millennials research their options online before visiting a store or the mall
and over 77% browse online before purchasing in the store. In fact, 58% of Millennials showroom – and usually from their mobile phones.
Just over 56% browse for an item in the store, and then buy it online from a different retailer – double the rate of the general population. Moreover, this generation isn't loyal to any store or brand:
89% wouldn't return to a store if the item they saw online was not available when they visited the store.
That's not all – 84% won't return to a retail website if it's sluggish or crashes while they've visiting.
What this all means is that retailers need to be available without fail across channels and devices and deliver a customer experience that satisfies the high expectations of a digitally savvy population.
Mobile commerce is quite advanced and widespread in Asia Pacific. For example, in China alone, about 70% of internet users have already made a purchase using their smartphones.
Forbes
Showrooming: Visiting a brickand-mortar store to check out a product before going online to buy it, usually at a lower price.
Choosing the right screen for the situation
While a majority (77%) of Millennials in the US turn to smartphones every day, they prefer laptops or PCs when engaged in an activity that takes more time, such as shopping for complex services or products (e.g. financial services or consumer electronics). In fact, more than half (58%) use laptops or PCs every day. That said, Millennials in Asia-Pacific are quite comfortable purchasing from their mobile phones – and a large percentage of them do.
Millennials
Laptop / PC
Tablet
Smartphone
Whether they are online or offline, 68% of Millennials want an integrated, seamless experience across channels.
Accenture
Getting what they want from social
When Millennials want assurance about what to purchase, they will turn to friends and family and even strangers online. So it's no surprise that 84% say usergenerated content has at least some influence on what they buy. At the same time, at least 95% of Millennials want brands to court them actively. To that end, 97% say receiving discounts from retailers will prompt them to visit those retailers in the future. Moreover, 43% say they are very likely to frequent a store that offers a rewards program.
95% of Millennials want brands
While this may seem like a prime opportunity for retailers to draw in Millennials, it's best to exercise some caution. Offering rewards and coupons may be a short-term solution to bringing customers on board, but it's likely not a long-term strategy considering the lack of brand and store loyalty professed by this generation. Rather than offering discounts en masse, use analytics to identify those most likely to buy or be long-term customers and offer discounts to them.
Unlike their Baby Boomer counterparts, Millennials are more comfortable sharing their personal information – especially if it leads to discounts and being shown relevant advertising. Hand in hand with this, to them, social media relationships with brands and retailers are purely transactional. In other words, they expect something in return for their engagements with retailers in social channels. And so do many smart retailers: on many daily discount sites, shoppers first see an invitation to sign up to receive offers and promotions from the retailer before being able to see any merchandise.
97%
of Millennials say receiving discounts from retailers will prompt them to visit those retailers in the future
How to Deliver a Customer Experience to Millennials that Converts
Representing billions in purchases both now and in the future, Millennials are a demographic that retailers can't afford to ignore. Here's how to capitalize on this significant revenue source:
Personalization goes a long way with Millennials. But because these shoppers cross so seamlessly between the off- and online worlds, retailers need to integrate all customer-related data to enable a complete customer view and better personalization. This requires them to synchronize all their data sources, which many are finding is easiest to do when they are operating on a cloud-based platform.
To enable the highest levels of personalization, retailers need to understand as much as possible about their shoppers. In exchange for Millennials' personal information and preferences, offer to deliver personalized and targeted promotions and discounts.
As a generation born in the digital age, Millennials show a propensity for video consumption. Retailers should make it easy for Millennial shoppers to create and share video reviews online.
Millennials are sophisticated when it comes to brand interactions and expect a consistent experience across channels. To that end, retailers should integrate their merchandising and marketing efforts to optimize the customer experience through integrated data and a single customer view.
As they move from smartphone to laptop to the physical store, Millennials demand a smooth experience. With this in mind, retailers should capture data at each point in the buyer journey so they get a full, single view of each customer.
To cash in on this generation's participation in social media, focus on generating entertaining buzz to inject the brand into routine conversations about products and special offers.
Tap into Millennials' inclination to view shopping as entertainment by serving easily shareable and engaging content that complements product listings. ASOS has made its site a destination for young shoppers by publishing a digital magazine featuring popular celebrities and fashion trends. Similarly, the high-end men's fashion site, Mr. Porter, features editorial content along with product information for a highly immersive experience.
Demographic Cheat Sheet
Baby Boomers
Millennials
Preferred shopping channe
Online
In store
Preferred research source
Online
Online
Device preference
Computer/laptop
Mobile and computer/laptop
Use of social media
For peer reviews
For peer reviews/opinions/ entertainment
Tendency to showroom
High
High
Online video consumption
Medium
High
Purchase motivators
Bargains
Personalized offerings, deals
Focus on personalization
While Baby Boomers and Millennials share common traits, consumers are – and want to be perceived as – individuals. With that in mind, it's important for retailers to define a powerful personalization strategy and harness solutions that enable them to deliver personalized search, merchandising and messaging.
Master omnichannel marketing
At the same time that Baby Boomers and Millennials gravitate to different preferred channels, retailers and brands need to deliver a consistent experience – even as they tailor messages and offers for different devices. This can be especially challenging for global retailers with locations and websites spanning geographies. In such situations, an omnichannel solution is critical to delivering hyper-relevant customer experiences in real time, specific to the shopper's language and cultural context.
Differentiate Your Brand with an Optimized Customer Experience
In the hyper-competitive retail space, engaging shoppers on their terms is key to winning their business. Increasingly, that requires an optimized customer experience. It's no wonder 80% of retailers surveyed are increasing their customer experience budgets according to research by SDL and eConsultancy.
Delivering that experience requires a deep understanding of shopper preferences across segments, and what matters to the individual consumer. Understanding the similarities – and differences – between Baby Boomers and Millennials is critical to converting more of these shoppers into customers.
SDL Customer Experience Cloud
Regardless of which customer segment you pursue, you need to create consistent, seamless and engaging experiences across a multitude of online and offline touchpoints. And that requires true integration across systems and technologies.
Recognizing this need, SDL developed the SDL Customer Experience Cloud, which integrates web content management, campaign management, social intelligence and analytics, eCommerce, language solutions and more. By tapping into these integrated capabilities in the cloud, retailers and brands can create and deliver seamless customer experiences across all channels, devices and languages.
SDL Customer Experience Cloud
Digital Experience
Knowledge Center
Language
Customer Analytics
Ready to supercharge the customer experience for each of your customer groups?
Want more like this?
Want more like this?
Insight delivered to your inbox
Keep up to date with our free email. Hand picked whitepapers and posts from our blog, as well as exclusive videos and webinar invitations keep our Users one step ahead.
By clicking 'SIGN UP', you agree to our Terms of Use and Privacy Policy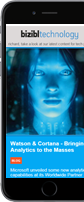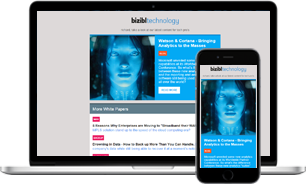 Want more like this?
Stay up to date with our content email