Adapting to Today's Buyer: Top Lessons for Sales and Marketing
Today's buyer controls the buying cycle. What used to be a sales conversation is now a series of customized engagements and interactions fueled largely by virtual, on-demand experiences rather than face-to-face events and meetings. This white paper defines the characteristics of the new buyer (or Buyer 2.0), explores the influence of social media on the sales experience, and offers key insight on how marketers and sellers can take steps to meet the expectations of customers and prospects.
Get the download

Below is an excerpt of "Adapting to Today's Buyer: Top Lessons for Sales and Marketing". To get your free download, and unlimited access to the whole of bizibl.com, simply log in or join free.
Sales Enablement: An Overview
Industry experts have defined sales enablement as the process of ensuring that salespeople have the tools and technology to move leads and prospects through the sales pipeline quicker and more effectively. The net effects of sales enablement – which requires coordination of tools, process, and strategy – are faster sales cycles, more closed deals and, ultimately, higher revenue.
At the core of sales enablement is the practice of equipping reps with the right information they need at the right time, in order to effectively engage with prospects and buyers. The term "sales enablement" has been useful in facilitating vital conversations between sales and marketing teams about how to align around common goals and shared definitions of success. But while many companies are aligning teams internally, they are still failing to think about how to design the sales process based on the needs and expectations of today's prospect.
What is Buyer Enablement?
Great sales organizations have always had a "customer first" culture and have designed processes and adopted technology solutions and tools accordingly. Typically, the sales and marketing teams at such companies are adept at promoting their services and solutions without relying on a product pitch, or messaging, that is overtly self-serving; however, a "customer first" mentality has taken on new meaning in today's selling and buying environment. In fact, some thought leaders suggest that sales enablement can be more accurately described as buyer enablement.
Sales and marketing teams should be aware that the buyer's relationship to information has changed dramatically, says Mark Bornstein, Director of Content Marketing at ON24. Buyer 2.0 has a new style of consuming information. Buyers today are well researched before a sales conversation happens. A CEB study of more than 1,400 customers found that customers are completing 57 percent of a buying cycle before ever coming into contact with a sales rep.
Buyers have also become accustomed to communicating in a more "compressed" environment. Buyer 2.0 expects distilled messaging and presentations that get to the point quickly and succinctly. "They're less willing to put up with marketing fluff or wade through a lot of layers," says Bornstein.
The Influence of Social
In addition, buyers now expect the sales organization to know more about their needs and wants than ever before. The explosion of social media is a driving factor behind this trend. The companies that B2B sales organizations are trying to reach maintain their own presence on social networks, maintain their own blogs, conduct Webcasts and Webinars, make presentations available online, leverage video channels such as YouTube, and maintain dynamic and interactive company Websites. In short, companies make information about themselves widely available to their own prospects and customers. This means that sales professionals can also access that same information before making a sales call.
All too many sales organizations, however, continue to train their salespeople on product knowledge, features, and benefits and neglect to coach sales teams on the importance of understanding the buyer's perspective. The traditional ways to empower sales teams to win – coaching and training – can have a powerful effect, but sales leaders must first take steps to define a sales process that is aligned with the way today's buyer makes purchasing decisions. According to Selling Power Founder and CEO Gerhard Gschwandtner, selling is no longer about the sales funnel; it is about the buyer funnel.
The Role of Social Intelligence
"At the top of the buying funnel is social intelligence," says Gschwandtner, who adds that research from Marketo has shown that social media has the capacity to generate two to three times more leads than traditional marketing methods. "What companies need to do is engage not just marketing but also sales in an orchestrated social-media process, where they help the buyer to engage with the company's content.
"In essence, I would call this social enablement. You can dramatically increase the flow of leads when you have salespeople who are social-media savvy. This is where customers are, so salespeople who use LinkedIn to showcase themselves and their companies have a distinct advantage."
Gschwandtner says that sales teams should find ways to engage buyers with content – in addition to the marketing team's current effort. "This means that, at the top of the funnel, there is a contribution from marketing but also from sales."
Thanks to the expectations of Buyer 2.0, the effectiveness of traditional approaches will continue to decrease. For example, it is not safe to assume that email blasts will continue to be a viable way to reach and engage prospects. Thanks to the Internet and social media, the traditional cold call is becoming a warm call.
"I would say most companies are still doing it the old way, where marketing carpet bombs an email list," Gschwandtner says. "And fewer and fewer people are opening emails. Many companies are still not using integrated marketing tools that allow them to integrate social media with traditional marketing in a seamless process that generates qualified leads that pass on to salespeople."
Meeting the Expectations of Buyer 2.0
Sellers who are willing and able to meet the expectations of today's buyer will enjoy competitive advantages over stale sales cultures that fail to adapt. Here are two of the top ways sellers and marketers need to adapt:
1. Salespeople must be prepared with relevant, actionable information before talking with prospective buyers.
Relevant information is a key asset for reps who want to encourage prospects to think of them as collaborative partners. Great sales organizations set up systems whereby reps can access a repository of knowledge that can help them close sales. This includes not just business acumen about a prospect's industry and business challenges but internal information from the rep's organization, as well.
"What are the stories from your top reps?" asks Gschwandtner. "What kind of information are they sharing with customers that is helping them close deals? How do you customize your value proposition to different industries?"
Great sales organizations use technology solutions that help them capture these stories and make them available to reps on demand. Yet many sales and marketing leaders are not addressing this need. IDC (International Data Corporation), for example, has reported that the average rep spends two hours per week looking for marketing collateral and another five hours per week creating and recreating presentations/documents.
2. Sales messages and information must be on demand and easy to access.
Bornstein points out that many sales conversations are no longer happening in a face-to-face environment. Increasingly, salespeople are meeting with buyers, prospects, and customers on conference calls with screen-sharing and video capabilities. In-person trade shows and seminars are being replaced or supplemented by virtual events, including Webinars, podcasts, and virtual tradeshows. Mobility is thus a major consideration for the advanced sales rep.
"The way customers are taking in information now has totally changed. For example, can your presentations be viewed on mobile devices? Can they be viewed on demand at the buyer's convenience? Is your company Website easy to navigate? Do you offer Webinar access without cumbersome plug-ins or downloads? Everything has to be simple, easy, and accessible from any device," says Bornstein.
Many traditionalists are not convinced that a virtual meeting can be used to establish the same kind of connection that can be established in an in-person meeting; however, as Bornstein points out, virtual interactions have a unique potential to measure engagement.
"Customers who use our service for Webinars tend to point to the fact that audience members are more interactive," says Bornstein. "When you think about a large, in-person seminar, all you really know is that people showed up or they didn't. If there's a Q&A, some people may raise their hands, but that's about it. Now take that event and move it to a virtual space. Now you've got analytics. You know when they registered, whether they attended, for how long they attended, what questions they asked, what sessions they attended, and their responses to polls and surveys. You also know which pieces of content they downloaded."
Key Takeaways from this Whitepaper
Social media will increasingly become a demand generation engine.
Before engaging with prospects and buyers, sellers and marketers should use information available on social networks to determine the best approach.
Sales teams that utilize internal social sharing are more effective.
Marketing content must be easily accessible, mobile enabled, and on-demand.
Sales and marketing must leverage the power of virtual/ online communication to better understand what buyers want.
Conclusion
Today's buyer is in control of the buying cycle. Yet based on analytics from virtual interactions and engagement, marketing and sales teams actually have the ability to develop and pursue highly qualified leads. "Every time we have a chance to get in front of the prospect, we're moving the conversation along, and the lead score is becoming more effective," says Bornstein. "So when marketing hands the lead over to sales, it's continuing a conversation, as opposed to starting a conversation."
Before sellers reach the crucial span of time just before a deal is closed, today's buyer expects to have held a series of informed conversations and on-demand interactions. The sale is a journey, and by taking a collaborative approach, sellers can help buyers get the solutions they need in less time.
Want more like this?
Want more like this?
Insight delivered to your inbox
Keep up to date with our free email. Hand picked whitepapers and posts from our blog, as well as exclusive videos and webinar invitations keep our Users one step ahead.
By clicking 'SIGN UP', you agree to our Terms of Use and Privacy Policy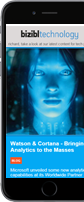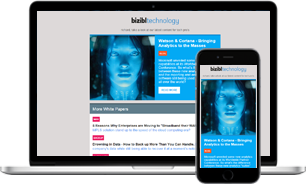 Want more like this?
Stay up to date with our content email