5 Tips to Optimise for Organic Search on Amazon
According to recent reports, over 55% of consumers begin their product search on Amazon (compared to just 28% on Google). From a consumer perspective, Amazon presents a quick and efficient way to find exactly what you're looking for, from pet food to high fashion or electronics. From a retailer perspective, Amazon presents a fantastic opportunity to be discovered by these consumers (whether you're selling pet goods, high fashion, electronics or anything in between!). What's essential though, is for your product to appear when your potential customer is looking for it.
Get the download

Below is an excerpt of "5 Tips to Optimise for Organic Search on Amazon". To get your free download, and unlimited access to the whole of bizibl.com, simply log in or join free.
Here are 5 tips to ensure your products are more visible:
1. Think Like Your Consumer
It's important to know how your potential customer could find you. Some shoppers will browse. They may 'Shop by Department' to drill into categories as they find inspiration. Others will know what they want and utilise the search bar to explore products using queries. These could be general queries (eg a general product description) to specific queries (eg a description involving a brand / size / colour). Consumers can also filter results using product details from nutrition information to shipping options. Now that you know how your consumer might find you, ensure everything about your listings are optimised accordingly. We know how consumer focused Amazon is, which means that you should be too.
2. Optimise Your Titles
Writing product listings for Amazon is different to how you optimise for other search engines. The words in your product name, or title, are what Amazon uses when matching a search query to search results. This is why it is essential that titles are accurate and relevant. Always include as many of the following as possible: brand, product, key feature, colour, size and quantity. These are the keywords that your consumer will be searching for, which means if you have listed correctly, your product will appear on the search.
3. Make The Most Of Search Terms
Search terms are the words a buyer might use when looking for your type of product and may not necessarily be in your product title. Ensure you utilise all the search terms you are allowed and all 50 characters if possible. It's important to be accurate, check for spelling errors, avoid repetition or use of commas. Research similar products to see what products appear high in the search rankings and try and think of terms that you may not be using to try and gain a competitive edge.
4. Optimise Bullet Points & Descriptions
Bullet points are great for emphasising your selling points but don't forget they also add search value! Think like your consumer and choose phrasing that they might use to find your product. When writing your product descriptions do not copy and paste the text from your website. Customise your descriptions for Amazon. Use language that is clear and concise (as Amazon reserves the right to remove listings with overly long product descriptions).
5. Test, Test, Test
It is tricky to know exactly how your consumer will search for your products. The search terms that work on Google or even on your own website may be completely different for Amazon. This is why it is essential to keep testing. Run A/B tests with different descriptions for the same product and see which leads to more conversions. And keep testing! Even once you've got in the Amazon groove, it's important to continue testing to ensure you know exactly what it takes to stay on top
Optimising for Amazon is not the same as optimising content for any other search engine. It takes time and effort to identify the ideal mix of keyword combinations that will lead to marketplace success. Ensure you've got the basics right and then make sure you stay on top of your keywords with research and testing because when it comes to anything online, we know things change, and they change fast.
Want more like this?
Want more like this?
Insight delivered to your inbox
Keep up to date with our free email. Hand picked whitepapers and posts from our blog, as well as exclusive videos and webinar invitations keep our Users one step ahead.
By clicking 'SIGN UP', you agree to our Terms of Use and Privacy Policy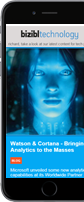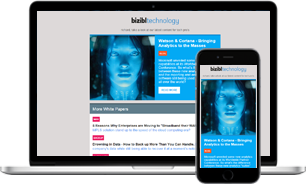 Want more like this?
Stay up to date with our content email