What is Traditional SEO?
Traditional SEO aims to achieve the following:
Improve rankings
Increase traffic
Drive valuable leads
More often than not we have a set target of core rankings, as well as traffic and lead increases, that we will work towards on behalf of the client. Ultimately the end result is always the same, it is the way the work is carried out that has changed over time.
When joining an SEO agency, retainers are agreed and long term three, six and 12 month strategies are put in place to achieve results. So, what is changing? And are we moving away from traditional, long term, SEO?
Influence of PPC and Automated Marketing
When PPC is correctly set up, immediate results can be achieved. PPC will also clearly show the cost per lead and conversion, unlike SEO.
Over the years, third party software has begun to allow businesses to focus their marketing efforts on specific campaigns. This again leads to quick and obvious conversations. For SEO professionals, this presents a challenge. SEO agencies now have to prove the value of SEO, and attempt to show that the SEO campaign will attribute to a prospect in the same way automated software can.
Working to a PPL Model
This challenge has led directly to the use of a pay per lead model of billing and reporting for SEO.
Generally, there are two approaches to this:
A set monthly fee is agreed to cover the time of work, with a bonus for hitting a number of leads over an agreed time period.
The set monthly fee is paid based on the total number of organic leads driven
This move away from a traditional SEO contract means that businesses have greater protection against a long term wait for results. In the past, some businesses may have felt their SEO campaigns did not achieve the results they desired. This can be a bitter pill to swallow when you have spent a long time and a lot of budget for an underwhelming end result.
Although this new PPL model works well for businesses, the SEO industry now needs to generate leads quickly in a world where traditionally results take time. This leads to a higher risk of 'black hat' agencies.
Black hat agencies use approaches that gain short term results but in the long-term cause extreme damage to businesses. Ensure your agency is using white hat approaches and simply structuring an account in a way that improves leads through current traffic, while simultaneously concentrating on improving the level of traffic on the website.
With the correct strategy in place and an agreed number of leads decided between agency and business, PPL SEO will likely become the norm.
About the author
Keith Hodges is an Account Manager at POLARIS.
Joining the agency in 2014, Keith specialises in SEO and campaign strategy. Keith works across many of POLARIS's key accounts, ensuring clients gain continual growth. Keith enjoys celebrating client success and meeting with clients.
POLARIS is B2B SEO agency Specialising in the Healthcare, Travel and B2B sectors, POLARIS offer a wealth of knowledge from a dedicated team of SEO and Digital Marketing experts.
Want more like this?
Want more like this?
Insight delivered to your inbox weekly.
Keep up to date with our free email. Hand picked whitepapers and posts from our blog, as well as exclusive videos and webinar invitations keep our subscribers one step ahead.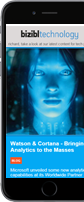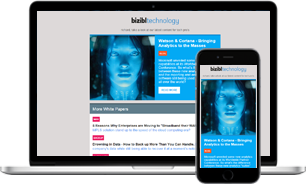 Want more like this?
Stay up to date with our weekly email