Why Mobile Employee Engagement is Key
There's no universally accepted definition of employee engagement - the phrase means many things to many people. For some businesses, it's about employee satisfaction or happiness, while for others, it's more to do with productivity, or even hours worked. In literal terms though, engagement is about an organisation's ability to secure the full attention and commitment of its employees.
Whatever the definition, businesses that are able to achieve engagement see benefits, including; increased satisfaction, happiness, productivity, and (perhaps most importantly) increased customer satisfaction, resulting in increased revenue. Perhaps this isn't so surprising - as Richard Branson once said "Clients don't come first - Employees come first. If you take care of your employees, they will take care of the clients".
So where should a business start with employee engagement?
To answer this, firstly, employers need to think about engagement generally - engaging employees isn't so different from engaging consumers. Consumers are always looking for ways to save time and make their lives easier - they're also looking for compelling digital experiences. Unsurprisingly, these basic wants and needs are also true for employees.
Thereafter, employers should examine their workforce, and the tools available to them. Modern organisations are deploying a plethora of digital technologies to enable their staff and to support efficiency, whilst simultaneously, conventional, office-based workers are becoming increasingly mobile and flexible.
When you combine these trends with employee wants and needs, and the increasingly prevalent technology available, the answer becomes more obvious: Mobile.
The challenges of mobile engagement
Although the answer may be clear, without the right strategy and tools in place, the process of creating employee engagement on mobile can still be quite a challenge. The thousands of devices and different platforms, including Android and iOS, can be difficult to cater for, especially in the age of bring-your-own-device.
To create engagement, it's essential to persuade employees to actually use your digital properties. This starts with the delivery of high-quality, truly native experiences, which reach out to your employees, wherever they are, via the devices already in their hands. This can be easily achieved via a suite of native apps, supported by the right tools.
When the technology's in place, the challenge then becomes about marketing. Marketers have a wide array of techniques and tricks to encourage adoption and continued use. From simple incentives, like competitions or immediate-gratification rewards (perhaps a digital download or a free coffee), all the way to push notifications or, simply, the promise of an easier life - encouraging users to adopt and then continue to use your apps requires creative thinking and an ongoing strategy.
The final piece of the puzzle
The final piece of the puzzle is content. The very best technology, combined with a top-class marketing strategy will eventually fail if the content isn't relevant, useful and impactful.
Examples of such content can include:
Content to enable sales staff - Giving sales staff access to sales collateral with high production values and added functionality, such as offline viewing, or embedded rich content./li>
Training content - Delivering training, such as onboarding for new staff, equipment refresher courses, or safety related training, particularly where a level of compliance must be achieved, can be greatly simplified using digital technology.
Corporate communications - From success stories to general news, day-in-the-life content to highlight the differing roles or team members in your organisation all the way to CEO's messages and more, apps can provide an excellent mechanism for quickly cascading communications.
HR content - Providing easy to access benefits information, a simple and direct way to collect feedback, or simplifying access to policy and handbook style documentation.
Mobile Engagement Creates Business Results
The combination of technology and content to provide high quality experiences, will inevitably create an engaging mobile experience for employees. In turn, this can lead to greater employee engagement generally, improved satisfaction, better retention and employees more aligned with business objectives. More engaged employees equal better business performance.
To find out how you can create engaging mobile apps for employees, get in touch with the experts at Rakuten Aquafadas. Our powerful tools can help you build apps without coding, and deploy native content on any platform. Explore some of our many case studies to see how.
For more information visit aquafadas.com to find out how some of the world's biggest brands are leveraging Rakuten Aquafadas technology to support their agile content strategies, control costs and move faster.
Want more like this?
Want more like this?
Insight delivered to your inbox
Keep up to date with our free email. Hand picked whitepapers and posts from our blog, as well as exclusive videos and webinar invitations keep our Users one step ahead.
By clicking 'SIGN UP', you agree to our Terms of Use and Privacy Policy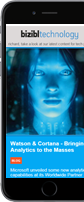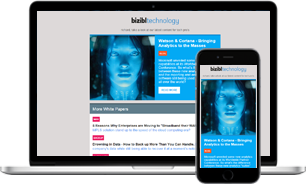 Other content you may be interested in
Want more like this?
Stay up to date with our content email
Want more like this?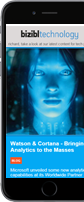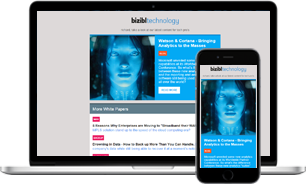 Want more like this?
Insight delivered to your inbox
Keep up to date with our free email. Hand picked whitepapers and posts from our blog, as well as exclusive videos and webinar invitations keep our Users one step ahead.
Bizibl Group Limited, Registered in England 09091156, 26 Bridge Road East, Welwyn Garden City, Hertfordshire, AL7 1HL