The Growth of Online Sales
Year over year, ecommerce is not only growing but taking an increased percentage of total retail sales. According to eMarketer, ecommerce sales accounted for $396 billion last year, which was more than 8% of total retail sales. That's a significant increase from the year before, with ecommerce sales totaling $343 billions and accounting for 7.3% of total retail sales.
When we look at sales from mobile commerce, 2016 clocked in at nearly $116 billion in sales – 29% of total ecommerce sales. In 2015, mobile commerce accounted for nearly $81 billion in sales and 23.6% of total ecommerce sales. Once again, you can see not only strong overall growth, but the increased contribution of mobile to online sales.
When we hear mobile commerce, we immediately think of smartphones – and rightfully so. They continue to be the go-to mobile device for consumers. In 2016, 58% of mobile sales were made on smartphones, up from 46% the year before. Smartphone purchasing is rapidly increasing year over year. This can't be ignored.
What's Next?
It's time to get serious about mobile. It's predicted that by 2021, mcommerce will make up more than 50% of total ecommerce sales. While it's important today to optimize for mobile, not being fully optimized in only a few short years will officially leave you behind the times.
Be prepared. Take time to analyze where you might need improvement. Here are a few things to think about:
Are your checkout pages optimized for mobile? Are they integrated with mobile payment solutions, such as ApplePay? The days of filling out long forms on mobile devices, manually moving from one box to the next, are on their way out.
Is your website completely mobile-friendly, from search to checkout?
Are your emails designed for mobile?
Are your communications relevant? If emails, recommendations and search results are not relevant, consumers will simply move on.
According to Statistica, an average mobile user checks their phones 150 times each day. They can do whatever they want, wherever they want, whenever they want. They can find any product they are looking for, regardless of where in the world it's located. If you don't provide a frictionless, relevant, up-to-date user experience, someone else will.
Want more like this?
Want more like this?
Insight delivered to your inbox weekly.
Keep up to date with our free email. Hand picked whitepapers and posts from our blog, as well as exclusive videos and webinar invitations keep our subscribers one step ahead.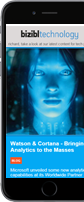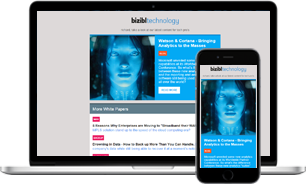 Want more like this?
Stay up to date with our weekly email