What Marketers Need to Know about Apple iOS 15 and Mail Privacy Protection
20th August 2021
With Apple's iOS 15 slated for launch in the coming weeks, and Apple device users representing more than 10% of typical subscriber bases, marketers are bracing for a significant effect on their email reporting.
In fact, it's not just iOS - the updates will also be pushed to iPadOS, WatchOS, and MacOS (Monterey or newer) users. As well as the usual slew of features and tweaks, iOS 15 has significant privacy updates, including "Mail Privacy Protection", which is particularly salient for email marketers.
When is this Happening?
Whilst no exact date has been made available, if past iOS releases are anything to go by, it will likely happen in September.
What Does Mail Privacy Protection (MPP) Do?
Introduces No-Tracking by Default
As visible in the developer beta, in production, Apple Mail is expected to trigger a full-screen notification offering an on/off choice for MPP, with language strongly encouraging uptake.
Since Apple introduced its Safari anti-tracking (third-party cookies) using a similar notification, reported uptake rates are as high as 91%.
Impedes the Tracking Pixel
According to Apple, MPP "stops senders from using invisible pixels" to "prevent senders from knowing when they open an email, and masks their IP address".
As such, we're inferring that Apple will download all images upon receipt of the email, firing the tracking pixel once (whether the recipient opens the message or not), subsequently allowing the user to access a cached version on demand, without firing it.
Use of a proxy servers in this way will give Apple control of the IP addresses, preventing accurate open tracking, removing location information and obscuring device information.
Expands Hide My Email Services
And finally, with iOS 15, Apple are expanding their "Hide My Email" feature, previously only available to iCloud+ premium tier users - Apple device users will now be able to create pseudo email addresses on demand, now using the icloud.com domain (previously @privaterelay.appleid.com)
Recommendations
Reassess Automated Campaigns
Campaigns featuring open based triggers (particularly open time), location, or even pathways which should normally be followed based on non-opens, are becoming increasingly ineffective, and can lead to suboptimal customer experiences.
Check with Ops
Marketers who manage their own technology infrastructure should expect a significant increase in load on image services. Apple utilities simultaneously downloading all images, for all Apple subscribers, may require significant compute capacity - consider implementing a cache-capable CDN to protect underlying systems.
Adjust Reporting
Post September, the importance of clicks will increase significantly, so reporting metrics should be adjusted to give due prominence.
Importantly, marketers can still glean insights from the portion of any subscriber base that does not prevent open tracking. By ascertaining the base number of emails that will appear to have been opened every time, marketers will be able to monitor the remainder.
If you're not already doing so, use downstream metrics to help measure email effectiveness - think content downloads, ecommerce transactions, email replies, or even telephone enquiries.
If you have one, work with your ESP or marketing automation provider - all will have expertise, mitigations, and ideas born of the fact that they live and breathe email.
The Future of Email
As many marketers will know, this is not actually a new phenomenon - gmail has been caching images for years - check an image's URL in gmail, and you'll find it being served by googleusercontent.com.
On top of that, spam-checker bots, such as Barracuda, have been opening messages for decades. As cyber security concerns have grown, so too has the prevalence of this practice, leading more and more email infrastructure providers to jump on the bandwagon.
Moreover, many of these bots, including those employed by Microsoft's hosted office 365 services, have started following links within messages to verify the safety of the destination - ultimately meaning that the usefulness of email open rates (and even clicks) has long been on the decline.
So, in summary, the future of email is similar to the future of many other channels - more privacy focused, but ultimately still strong. It's still one of the most cost-effective mediums with great utility.
This excerpt from Force24's Ultimate Automation Guide discusses in some detail;
Open rates are not to be trusted
Of course, open rates are a key metric within the marketer's tool box on which to base opinions, but remember no two open rates are alike.
In today's market, ESP's are faced with an awkward decision:
Display bot activity in 'open and click rates' and show strong stats
or
Don't display bot activity and show a lower open rate
Now in the world of automation it's absolutely imperative that we only report the actions of users, and not the actions of spam checker bots making sure our emails are virus free.
Instead focus your attention to the engagement of the base using an average lead score metric to demonstrate message fit!
Open rates are so far removed from bottom line profit, nobody on the board is impressed when you demonstrate a 3% open rate increase. However, in our experience high lead scores are the pre-runner to ROI! Show a 3% lift in lead score and the board will soon learn to get excited.
For more about email marketing and marketing automation, download The Ultimate Guide to Marketing Automation from Force24. Force24 is the UK's fastest-growing marketing automation platform, helping over 5,000 marketers achieve their goals every day.
Want more like this?
Want more like this?
Insight delivered to your inbox
Keep up to date with our free email. Hand picked whitepapers and posts from our blog, as well as exclusive videos and webinar invitations keep our Users one step ahead.
By clicking 'SIGN UP', you agree to our Terms of Use and Privacy Policy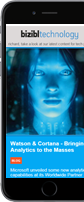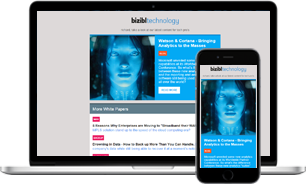 Other content you may be interested in
Want more like this?
Stay up to date with our content email
Want more like this?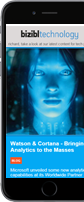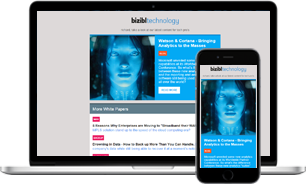 Want more like this?
Insight delivered to your inbox
Keep up to date with our free email. Hand picked whitepapers and posts from our blog, as well as exclusive videos and webinar invitations keep our Users one step ahead.
Bizibl Group Limited, Registered in England 09091156, 26 Bridge Road East, Welwyn Garden City, Hertfordshire, AL7 1HL