Top 5 Focus Areas to Drive Value Through Digital Marketing Transformation
It's that time of year when we hear a lot about digital marketing predictions for 2023. It's always exciting to explore new innovations and reach for the shiny list of predictions, but it's equally important to revisit the strategic areas where real value can be achieved year after year when you have the right marketing strategies, people, and technology in place together
With that in mind I would like to share with you five important focus areas that are top of mind for many of our clients right now and for the year ahead.
Unlock the full potential of technology through people ‍

Many organisations are putting in place strong technology and data foundations but have yet to bridge the gap between this capability and people, operations, creativity & insight, to realise its full potential.

Translating marketing technology into actual business value is correlated with MarTech utilisation, which is why organisations need to activate and really embed their new opportunities into their marketing teams. Recognising the criticality of, and therefore nurturing, an environment of collaboration, skills and understanding, must be a major component of any successful transformation roadmap.
A data-driven culture

The ability to act on big-data insights in real-time has never been more critical. With rapid digital transformation and the exploding volume of data, we are finding what matters most for our clients is not simply the availability of that data but knowing how to harness the value from it by translating it into meaningful action. Our most successful clients are the ones who recognise the importance of creating a data-driven culture internally. This shift of focus, language and mindset can be enabled initially by creating a network of data champions, who understand, interpret, and communicate using data to make more valuable decisions.  
Measuring ROI ‍

From assessing current investments to considering new solutions to enhance your marketing performance, ensuring maximum return on marketing technology can be challenging. To justify the ongoing associated costs, organisations need to be able to measure the tangible value and ensure the transformation investment is delivering against their KPIs.

Time should be invested up front to establish and agree a framework for measuring this value - both the potential, and the actual. All stakeholders need to be educated on this, so they understand the power of the data, understand the approach that needs to be taken to harness its potential and subsequently run tests, analyse results, and assess effectiveness. This is of particular importance with senior sponsors, so their expectations are aligned with those delivering the value.
Iterate, iterate, and iterate again for real value

Organisations need to have an iterative approach to achieve the desired improvement to their marketing performance. Having a clear longer-term objective is essential for direction, ambition, and motivation, but a practical and insight-based approach to delivery through iterative Test and Learn, will enable a quality delivery of that goal. Teams will need to be able to iterate ideas, activate and learn from results quickly which requires collaboration and a practical framework. Following an iterative methodology will allow you to continuously refine and set realistic expectations on your path to delivering real value.
How to solve a problem like attribution

Marketing attribution can help organisations to understand what impact their activity is having and lead to smarter decisions. By helping to understand how different interactions affect movement along the customer journey, attribution makes it easy to evaluate and prioritise the best activity across channels. Sounds easy right? But we all know it's not that simple, no matter where in the attribution journey you are.

Based on the complexity that sits within attribution, we recommend you set your sights high, but understand that the approach needs to be pragmatic and realistic! Ensure you spend time to discover and design the best strategy to progressively develop the right attribution model for you and your business. The full requirement for, and impact of, developing your attribution approach should not be underestimated, including the education and upskilling of those involved throughout the journey.
Let's collaborate for better business outcomes
Here at Loop Horizon, we are passionate about working in collaboration with you to enable marketing performance through a customer focused strategy, data & tech utilisation, and optimised operations.  
My team and I have extensive strategic and practical marketing expertise which we have gained from both client side and consultancy experience. We work in collaboration with you to truly understand your business requirements and translate the opportunities from technology and data into a better experience for your customers, and your internal teams, culminating in a meaningful and measurable impact on your business – wherever you are on your journey.
If any of these themes resonate with you, please reach out to discuss how Loop Horizon can support your business with practical and feasible solutions. You can also find further information on their service line offerings here.
‍
Want more like this?
Want more like this?
Insight delivered to your inbox
Keep up to date with our free email. Hand picked whitepapers and posts from our blog, as well as exclusive videos and webinar invitations keep our Users one step ahead.
By clicking 'SIGN UP', you agree to our Terms of Use and Privacy Policy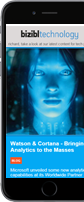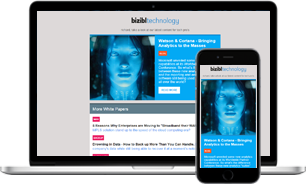 Other content you may be interested in
Want more like this?
Stay up to date with our content email
Want more like this?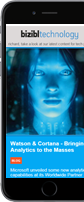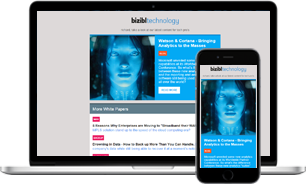 Want more like this?
Insight delivered to your inbox
Keep up to date with our free email. Hand picked whitepapers and posts from our blog, as well as exclusive videos and webinar invitations keep our Users one step ahead.
Bizibl Group Limited, Registered in England 09091156, 26 Bridge Road East, Welwyn Garden City, Hertfordshire, AL7 1HL