Tips to Develop Actionable Customer Segmentation
If you've ever ordered pizza for a crowd, you know it's impossible to please everyone with just one type. There is the kid who refuses to have sauce, someone undoubtedly needs gluten free crust, and those who are happy with anything. Ordering pizza is a lot like customer segmentation; understanding individual's preferences so you can give them exactly what they want. Your customers don't want a one-size-fits-all message.
Segmentation aims to aggregate individuals into groups based on their shared characteristics to drive more effective targeted marketing. This not only enhances experiences, but ultimately achieves business objectives. Leveraging the breadth of data available with Merkle's Datasource with first-party data, it's possible to have a multi-dimensional solution that incorporates a combination of segmentation types (behavioral, psychographic, value, etc.).
Segment development is just the beginning
Before embarking on segmentation development, ensure the business is prepared to activate and manage it after it's completed. 
Here are a few recommendations post-development:
Socialize it: plan to socialize it across the company and showcase how strategies for each segment will support business objectives.
Reporting: build out reporting to have a segment level view to keep tabs on performance. Also look at migration patterns amongst the segments. 
Resources: ensure resources are allocated to support personalized communication, testing, and analysis. 
Customer data integration & segmentation development
To build the best segments, you need the right customer data. Collect and compile customer data that describes a customer's interaction with your business. This data can come from transactions, CRM systems, website analytics, social media insights and even predictive behavior or Lifetime Value models that have been developed (if they will be maintained for the foreseeable future). Third-party data such as Merkle's DataSource can enrich and bring segments to life to build a full picture of your audiences. It can describe segments more accurately and ultimately support prospecting with the ability to identify individuals with similar attributes. 
There are multiple modeling approaches to achieve an optimal solution. The "right" solution depends on what makes sense for your business and the ability to activate on the segments. Once a solution is chosen, full customer profiles can be developed, pulling together demographics, preferences, behaviors (both within the business and external), and purchase and channel engagement behavior into one place. Profiles are the foundation for personalized campaigns and tailored communication strategies.
Activation and learning
Ok, by this point, you know who your segments are, but now what? 
Opportunities: List opportunities and determine objectives for each segment. Consider if some segments would benefit from sub-segmentation based on models or filters and assess the level effort and impact of each opportunity to prioritize and plan accordingly.
Message: Craft compelling and targeted marketing messages for each segment. This should include the specific pain points, desires, and preferences of each segment to resonate more effectively with the audience and increase the chances of conversion.
Channel(s): Identify the most effective marketing channels for each segment. This could include email, social media platforms, direct mail, mobile apps, or personalized website experiences. Allocate resources and design campaigns that leverage the preferred channels of each segment to maximize engagement and response rates.
Test, Test, Test!: Learn what works and what doesn't. Implement small-scale pilots to test the effectiveness of your strategies for each segment and monitor the results to refine and iterate as you go.
Track and Measure: Set up standard segment reporting. Establish KPIs to measure the success of your segmented marketing efforts. Regularly evaluate the performance of each segment and make data-driven decisions to inform and enhance future campaigns.
I love customer segmentation. I appreciate the mix of science and art in its development. When finished, it provides clarity on who your customers are and gives a sense of control by guiding you in the right direction to best meet each segment's needs.
Ensure the planning and budgeting doesn't just start and end with the segmentation development. Think through having a team or individuals within teams "own" segmentation tasks so there's accountability. Plan to develop or modify reporting to provide a segment-level view of performance and allocate resources to develop personalized content. Finally, formalize testing to learn how best to interact with the segments.
Want more like this?
Want more like this?
Insight delivered to your inbox
Keep up to date with our free email. Hand picked whitepapers and posts from our blog, as well as exclusive videos and webinar invitations keep our Users one step ahead.
By clicking 'SIGN UP', you agree to our Terms of Use and Privacy Policy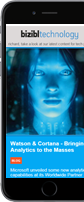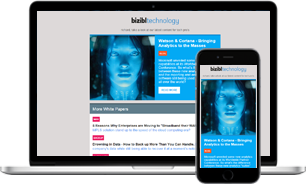 Other content you may be interested in
Want more like this?
Stay up to date with our content email
Want more like this?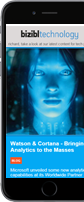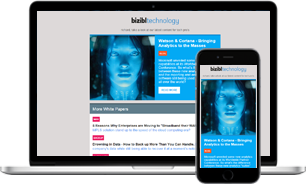 Want more like this?
Insight delivered to your inbox
Keep up to date with our free email. Hand picked whitepapers and posts from our blog, as well as exclusive videos and webinar invitations keep our Users one step ahead.
Bizibl Group Limited, Registered in England 09091156, 26 Bridge Road East, Welwyn Garden City, Hertfordshire, AL7 1HL