Carole Snitzer
Senior Content Marketing Manager
ON24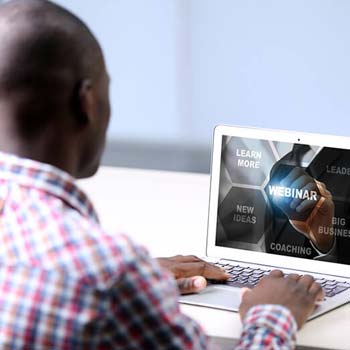 For those of us in the webinar biz, it's always surprising to hear people who think of webinars as old-fashioned. Every day, we see webinars that are masterpieces of cutting-edge marketing, and hear from customers who tell us that webinars are consistently their most reliable marketing channel. So why does this perception persist?
We suspect that one of the biggest reasons people find webinars unimpressive is that they aren't really thinking about webinars at all. Too often, people try to deliver webinar presentations on technology that's better suited to web meetings than webinars. These meeting tools are great for small-group collaboration, but when they're tasked with supporting large-scale, multi-media events, they tend to fall short.
We know that a webinar isn't a meeting tool. But what is a webinar?
Webinars are visual
Sure, ten years ago a webinar could be a pretty lackluster affair: a bland and blocky console with drab PowerPoint slides. But that doesn't have to be the case! Today, you can brand your entire webinar with a vibrant background design, customized tools, splashy presentation decks, videos, and more. There's no reason your webinars can't by as stylish as your website, or any of your other marketing efforts.
Webinars are engaging
On average, people who attend a webinar stick around for 55 minutes — nearly a full hour. In this era of 140 characters and snackable content, what could possibly keep people's attention for that long? When someone attends a webinar, they get more than something to watch. They get something to do. The console itself is interactive, giving the viewer controls to adjust the windows on display, opening, closing, or rearranging them to create their own ideal viewing experience.
And that's just the beginning. Webinars give people more ways to engage with you than anything else in marketing. The can ask questions, respond to polls, engage in group chat or social media, download additional assets, and more.
Webinars give the presenter a chance to shine
If you're thinking of a disembodied voice stumbling over a handful of slides, you aren't really thinking of a modern webinar. While some people are delivering successful — and engaging — webinars with audio-only presenters, video presentations are becoming more and more common.
Whether you opt for full studio video or the more casual, personal feel of a webcam setup, putting your presenter front and center can really help to reinforce the bonds between the audience and your brand.
Webinars put the world at your fingertips
It doesn't matter where the people you want to reach are located. As long as they have internet access, they can attend your webinars. And if they attend your webinars, that means they're seeing your thought leaders, engaging with your content, and probably downloading additional resources to read later.
And you don't even have to worry about different time zones! When we talk about webinars, we generally assume we're talking live events. But there are other ways to deliver webinars. On-demand events let people access your pre-recorded webinars at any time that works for them, with all the interactivity of a live event. But there are also simulated live, or "simulive," events, where you broadcast a previously recorded event at scheduled time, often paired with live Q&A. With these options, you can reach the widest possible audience, anywhere in the world.
Webinars power marketing with data
Most crucially of all, everything in a webinar contributes to a rich profile of your campaign, your event, and even each of your webinar attendees. By tracking data like how long people stayed in the webinar, what questions they asked, how they responded to polls, and more, webinar analytics can help you identify the most promising leads from among your webinar audience.
Better yet, most modern webinar software integrates with your martech stack, so that data can be passed directly to your marketing automation and CRM software. That makes it easier for sales to follow up on webinar leads with relevant questions and other targeted communications.
So what is a webinar? Honestly, it's anything you need it to be. Thought leadership, product demos, living case studies, customer service, community building, and beyond. But however you choose to use it, your webinar software gives you a fun, flexible, engaging platform for your content.
Want more like this?
Want more like this?
Insight delivered to your inbox
Keep up to date with our free email. Hand picked whitepapers and posts from our blog, as well as exclusive videos and webinar invitations keep our Users one step ahead.
By clicking 'SIGN UP', you agree to our Terms of Use and Privacy Policy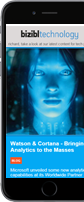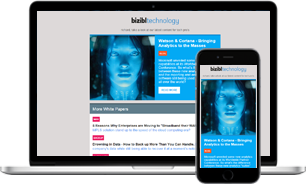 Other content you may be interested in
Want more like this?
Stay up to date with our content email
Want more like this?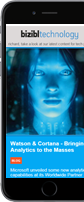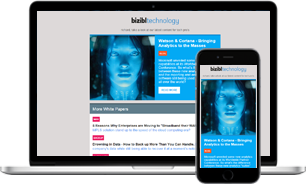 Want more like this?
Insight delivered to your inbox
Keep up to date with our free email. Hand picked whitepapers and posts from our blog, as well as exclusive videos and webinar invitations keep our Users one step ahead.
Bizibl Group Limited, Registered in England 09091156, 26 Bridge Road East, Welwyn Garden City, Hertfordshire, AL7 1HL