Ready to Take Your Cart Recovery Series to the Next Level?
Forrester Research estimates that 87% of consumers abandon their online shopping carts. That's a huge amount of customers who may never come back to check out. But I'm sure you already know this and have put your own cart recovery series in place to win them back. So what can you do to take it to the next level and drive even more sales? Here are a few ideas:
Include Relevant Product Recommendations
If a shopper goes so far as to place items in their cart, they've shared valuable browsing activity with you while shopping your site. Take advantage of that data and convert it into personalized product recommendations in your cart recovery messages.
According to Personalization Pulse Check, a 2016 report by Accenture Interactive, two-thirds of consumers said they are more likely to make a purchase in store or online from a retailer that sends them relevant and personalized promotions. So leverage the data you've collected. Compare it to other shoppers who browsed the same items, and show cart abandoners what those shoppers eventually bought. Present them with other options. Maybe they aren't exactly loving the gray sweater they added to their cart, but the green version of the same sweater would go perfectly with the jeans they just bought.
Here's a great example from Dot & Bo. They remind the shopper about the item they abandoned and recommend other products based on what other customers browsed or purchased along with it.
What if your CRM doesn't have a predictive algorithm? You can still create recommendations that are more general but still popular, such as Newest Arrivals, Best Sellers or Highest Page Views.
Consider the Abandonment Location
A shopper can abandon their cart for a number of different reasons. Perhaps they found the checkout process to be confusing or too complicated or they were unsure about the payment security. Or maybe they were caught off guard with a bit of sticker shock when it came to shipping costs.
Take a look at where the user abandoned the cart and use it to send them a targeted message. If they left on the billing page, send them a cart recovery message that includes a direct number for your customer service center who could help them with the checkout process and any payment questions they may have. If you sell items with a higher price point, inform the shopper of your different financing options in case they're not ready to pay in full up front.
This email from JackRabbit is a great example of how to reduce the barriers to checkout by offering shoppers relevant assistance based on their stage in the buyer journey.
A recent study by the Baymard Institute found that 60% of shoppers abandon their carts when they discover high costs or unexpected fees such as shipping. If your shoppers tend to leave the shipping method section of your checkout process, you might want to consider sending them a free shipping offer as the second touch in your cart recovery series.
If you offer free shipping over $50, let the user with $40 worth of carted items know they're just $10 away from that threshold and offer a few recommendations to help them reach it. This could be just the thing to bring them back to your site and also increase your AOV while you're at it.
Differentiate Your Offers
Many cart recovery series out there include an offer – and for a good reason. A recent study by VWO found that 58% of customers said emails and ads that offer a discount on their abandoned product bring them back to the website. You may be hesitant to include an offer because you don't want to decrease the product profit margins. But who says you have to give the same discount to everyone?
One way to avoid a significant decrease in profit margins is to offer a dollar off discount based on the cart subtotal. If it's over $35, offer $5 off. If it's over $100, offer $15. If the subtotal is under $20, maybe you don't provide any offer. This way you have control of the maximum discount your customer receives.
If you decide to include an offer in your cart recovery series, I recommend limiting the maximum number of times they can redeem the offer so your customers don't expect a coupon every time they abandon their cart. Once that offer message is sent, add the user to a temporary coupon suppression list and wait X days/weeks before removing them from that suppression list so they're eligible to receive the promotion again in the future. You can also exclude them from receiving the coupon if they opened, clicked or redeemed the offer within a given timeframe. You should still send the customer your other cart recovery reminder messages to maximize conversions.
Never Underestimate the Value of Testing
A/B testing is the best way to keep your cart recovery series updated and optimized. Some ideas for testing include:
Subject line – Include the discount in the beginning or the middle?
Copy – Do users resonate better with one sentence or two?
Image – Should you use a lifestyle image or product image?
Call to action – Is "shop now" more effective than "continue shopping"?
Content – Should you display product prices?
Discount – Should you give 25% off or $15 off $50?
Cart recovery is a high-performing (if not the best performing) campaign, and personalization and testing are two of the best ways to drive the most revenue with it. But remember: The email's job is to bring the user back to your site or to their cart. Don't forget to optimize the user's shopping experience and checkout flow as well to truly maximize your cart recovery success.
Want more like this?
Want more like this?
Insight delivered to your inbox
Keep up to date with our free email. Hand picked whitepapers and posts from our blog, as well as exclusive videos and webinar invitations keep our Users one step ahead.
By clicking 'SIGN UP', you agree to our Terms of Use and Privacy Policy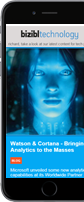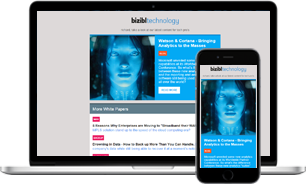 Other content you may be interested in
Want more like this?
Stay up to date with our content email
Want more like this?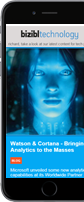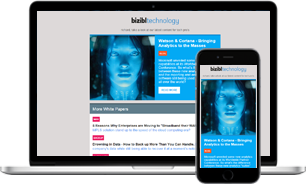 Want more like this?
Insight delivered to your inbox
Keep up to date with our free email. Hand picked whitepapers and posts from our blog, as well as exclusive videos and webinar invitations keep our Users one step ahead.
Bizibl Group Limited, Registered in England 09091156, 26 Bridge Road East, Welwyn Garden City, Hertfordshire, AL7 1HL