Notes From the Field: New York Edition
Cathy Traugot
Content Marketing Editor
Bronto Software
Listening to our customers speak at Commerce Marketing Spotlight in New York was kind of like watching my favorite movie a second time. I had spoken previously with two of the three participants about their success with Bronto, and I worked with the other's colleague on a case study. At our event, each told a compelling story of how they find success with email and what other marketing activities play a critical role in their business.
Automation Generates Engagement and Revenue
Sophia Jin of FSAstore.com/HSAstore.com focuses on the retention side of marketing. The company's brand is unique: It's an ecommerce retailer selling healthcare and medical items that are eligible for purchase with a flexible spending account, health savings account or health reimbursement account. Jin's success is straightforward: Automated workflows = tripling email ROI.
The automated workflows aim to deliver a timely, personalized message that reflects where the customer is along their journey. Critically, while only 13% of the company's emails are derived from automated workflows, they generate 40% of the email-generated revenue.
The automated workflows send out emails when a customer signs up (a welcome series), on the anniversary of sign-up, birthday – and critically – near the deadline date for using money in a customer's FSA account.
"Anything that the customer does, how can that be triggered and brought in to Bronto? Once you have your action or trigger set up, write down your goals for those action triggers," Jin says. You do need to look at the emails you're triggering and refresh them from time to time. For new subscriber emails, Jin has studied the best performing batch-and-blast emails and incorporated some of that content into those messages."You definitely want to continue testing and optimizing the workflow,'' says Jin, who tests subject lines and email frequency regularly.
Getting the Shoe to Fit at Greats
Chris Berry, retention marketing manager for Greats, spoke about using email to reactivate customers that haven't engaged recently. Greats is a Brooklyn-based direct to consumer sneaker company that offers beautiful sneakers made with luxury leather.
Berry made a great case for getting enough data on your email subscribers to study how they respond to your programs. "We introduced a women's line in the spring, and women are activating differently. We've found that we need to talk with women differently." He says it's also very important to study which activation channels bring in customers that respond to your marketing efforts.
Looking at how long it takes a customer to make a first purchase is critical "because it gives you an idea of how the welcome series is performing and how some of your triggered sends can be performing." Knowing that information can help you optimize the welcome series cadence. Berry also creates a segment of people who open emails but don't buy for a re-engagement message. And for those who subscribe but never open or buy? "Don't be afraid to remove them from the list,'' Berry says.
Berry also started looking carefully at second purchase data. It turns out people often like to buy something similar to what they bought the first time. "If somebody buys a white pair of shoes in April or May, in October, you know they might want to buy a black or brown or gray pair of shoes, but of the same style."
Another point he made during his talk was around the use of discount codes. Greats tries to only use a discount code around an event, such as Black Friday. And to be sure the codes make it to their intended target – and not everyone on the internet – he uses Bronto's Coupon Manager app. "We're able to generate unique codes for people. It prevents leakage but probably also makes the code seem more personalized, and you can leverage that in the customer's experience.''
Finding the Right Messaging for Customers
One of the ideas I really liked from Kelsey Foy's talk is around the rich content that ELOQUII produces to go with their emails. Foy is the director of retention marketing at ELOQUII and a big believer in email. "It's our cheapest acquisition source, so we love it. We want to make sure that we are introducing new prospects to our brand with the very first email." The fast fashion company offers sizes 14-28 and designs all its clothing in-house to get a better fit for the plus-size women it serves.
Foy walked attendees through her five-part welcome series that helps explain how ELOQUII is different. "We find our customer needs a lot of education and a bit more hand-holding than maybe some other brands, so we want to educate her." When they make a purchase, the customer moves into a regular email flow.
"But if you haven't bought, you stay on our welcome series flow for a bit more,'' Foy says. The next messages involve offers with expiration dates.
"Then, if you still haven't purchased with us, we're like, 'Okay, maybe the coupon code isn't doing it for you.' So we tell you about what you can expect from our email list and introduce you to our blog." And ELOQUII's blog is a game changer. The company flies in customers for photo shoots that are featured on the blog.
For the truly dedicated ELOQUII customer, Foy deploys Bronto's SMS system as part of its "fear of missing out" campaigns. ELOQUII is true fast fashion – its products do sell out, sometimes very quickly. SMS messages let its most devoted customers know when something is close to selling out.
"We initially thought about creating an app but realized that an app was going to take a lot of development work. But the thing that we really wanted it for was push notifications, to get in front of a customer in a way different from email." Bronto's solution was the simplest to execute. "We came across a lot that involved a boatload of tech resource to integrate." Instead, "I'm literally hopping in Bronto, typing up my message, adding an image if I want to and getting customers straight to purchase – which is super exciting. Two key bits of information Foy shared: SMS messages are only used once a week, and the open rate is 99%.
Want more like this?
Want more like this?
Insight delivered to your inbox
Keep up to date with our free email. Hand picked whitepapers and posts from our blog, as well as exclusive videos and webinar invitations keep our Users one step ahead.
By clicking 'SIGN UP', you agree to our Terms of Use and Privacy Policy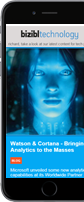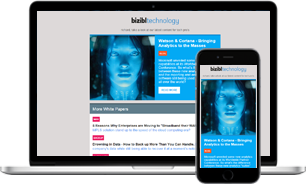 Other content you may be interested in
Want more like this?
Stay up to date with our content email
Want more like this?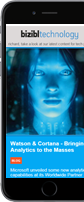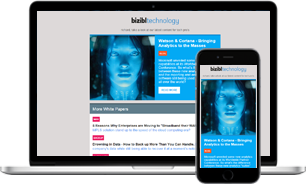 Want more like this?
Insight delivered to your inbox
Keep up to date with our free email. Hand picked whitepapers and posts from our blog, as well as exclusive videos and webinar invitations keep our Users one step ahead.
Bizibl Group Limited, Registered in England 09091156, 26 Bridge Road East, Welwyn Garden City, Hertfordshire, AL7 1HL