Monetising Content - A Content Creator's Guide
Content monetisation is arguably the most important strategic challenge for new and established publishers alike. It's notoriously hard to fund quality content using ads alone, so finding a revenue model that works can be a real balancing act.
In this blog, we'll look at the various ways you can monetise content directly, and discuss the pro's and con's of each. We'll also examine some other ways to derive value from your content, which can work in isolation, or in concert with a direct monetisation strategy.
Hard Cash
Not too long ago, when people wanted content, they expected to pay for it. Whether daily news, special interest hobby magazines, or lifestyle glossies, the newsstand was a prime source of revenue.
The advent of digital changed that in rather dramatic fashion, meaning that in the early 2000's, publishers were struggling to build subscriber-bases, as their readers could get so much content for free.
More recently however, the idea that - when it comes to real journalism, expert opinion, and quality, literary publishing - you get what you pay for, is experiencing a renaissance.
Subscriptions
Regular charges for quality content are becoming commonplace again, with organisations like NewsCorp, Netflix, and Amazon's Audible, helping to "re-normalise" paid-for content.
But hard paywalls aren't a silver bullet - if consumers predominantly discover new content providers via search or social sharing, a unilateral paywall can make it difficult to grow an audience. To solve this problem, a variety of hybrid solutions exist, including;
First click free
Limited free articles (or other content types) per month
Teaser content free
Freemium (Base content free, top-tier paid for)
The New York Times, which employs the "limited free articles" model, reports that it has over 4 million digital subscribers in 2019.
Voluntary Payments
A trending technique for generating revenue is simply to ask for donations! Appealing to people's sense of honesty and charity - particularly for shoestring creators, or those who try to make a positive impact on society such as charities - really does work.
Services such as Patreon are regularly signposted in all kinds of content, and the technique is also favoured by some world famous brands including Wikipedia, and The Guardian.
Advertising
Displaying adverts within content has been a key source of revenue for publishers for many decades, but digital has brought a variety of new options (and certainly added complexity). Digital advertising is a vast topic with an entire industry's worth of content, but the basic tenets are;
Display
Display advertising can be sold directly by the publisher, or by relinquishing inventory to ad networks, such as Google's Display Network (and many others). Prices can vary depending on a variety of factors, such as general market availability, the quality of your audience, or the context.
CPM or "Cost per Mille" (cost per thousand) places a price on every thousand ad views (impressions) generated by the publisher.
CPC or "Cost per Click" sees the advertiser pay only when a reader clicks on the advert
Tenancy, where an advertiser buys a particular adsite(s) for a fixed period of time, at a pre-agreed rate.
Affiliate advertising is where an advertiser tracks a click through to final conversion (usually a purchase), then pays the media owner a fixed fee, or a percentage commission on the total sale.
Classifieds
From job ads, to cars, product listings, and so much more, classified advertising is a solid revenue stream for many publishers. Indeed, Ebay, Craigslist, Facebook Marketplace, and many others have all incorporated classified listings to drive traffic, and sell more.
Indirect Monetisation
Finally, we'd be remiss if we didn't point out that generating revenue directly is not the right solution for every publisher. In the modern age of content marketing, brand publishers, corporate publishers, and more, creating value, which will in turn generate revenue or reduce costs, may offer a better solution.
Tertiary revenue streams, such as branded merchandise, can be powerful revenue generators, and digital content can serve many business goals, such as creating contact data for sales teams, communicating with staff, or reducing print distribution costs. Ultimately, how you develop your content monetisation strategy depends on your objectives. For many organisations a mix works best.
To find out how some of the world's leading publishers use Rakuten Aquafadas tools to publish and monetise pixel-perfect content, across any device, get in touch with us. Visit aquafadas.com to find out how our digital content publishing suite can help you drive revenue, and reduce costs.
Want more like this?
Want more like this?
Insight delivered to your inbox
Keep up to date with our free email. Hand picked whitepapers and posts from our blog, as well as exclusive videos and webinar invitations keep our Users one step ahead.
By clicking 'SIGN UP', you agree to our Terms of Use and Privacy Policy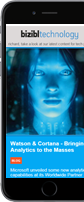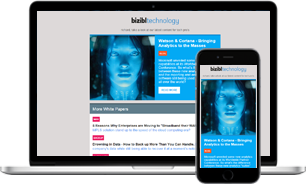 Other content you may be interested in
Want more like this?
Stay up to date with our content email
Want more like this?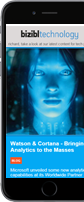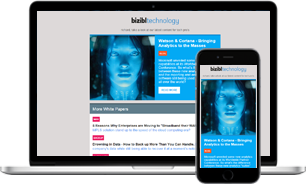 Want more like this?
Insight delivered to your inbox
Keep up to date with our free email. Hand picked whitepapers and posts from our blog, as well as exclusive videos and webinar invitations keep our Users one step ahead.
Bizibl Group Limited, Registered in England 09091156, 26 Bridge Road East, Welwyn Garden City, Hertfordshire, AL7 1HL