Marketing Automation Maturity For Financial Services Companies
We get it. You've been through a lot lately working in the financial services industry. Fast-changing customer demands and quickly commoditizing all your services as the entire world went virtual haven't made things easy. But your number one priority among all of this is the customer, right?
In fact, 73% of financial services marketers recently reported that improving the customer experience is a top priority. One way to make sure you continue to meet customer experience demands is to evaluate your own marketing automation maturity.
Marketing Automation Maturity Means You're Connecting With The Modern Customer 
You wanna know about the modern customer? Sixty-four percent of Millennials report that they are willing to try financial services from a brand they already know, such as Google or Nike, even if that company isn't currently in the financial market. That must be a scary thought. As someone working in the highly-nuanced world of banking, wealth  management and insurance, that statistic might make you a little sick to your stomach. But if you think about it, what that shows you is that brand and marketing are supremely important. 
The worst thing to do in this context is to commit "random acts of marketing." Not only do misaligned campaigns create a disconnect between marketing and sales, they also nearly always miss the mark in connecting with your ideal customer. 
To connect authentically, you really need a marketing automation tool that can gather the right data and serve the right personalized messages at the right time. This makes your customer feel seen, and that's what they really want. 
Only 22% Of Marketers Say They Are Using Marketing Automation Successfully
Act-On recently partnered with Ascend2 to conduct a survey of 162 marketers from companies of all sizes, industries and locations. We wanted to learn more about how marketers are using automation, details about their path to marketing automation maturity, and the greatest challenges around using tools like ours.
We learned that while many marketers are doing well with automation, there is still room for improvement. Only 22% of those surveyed say they are successfully using marketing automation to achieve top priorities. Even more striking, 62% say they are only "somewhat successful" and 16% say their efforts are unsuccessful.
It was shocking to us that 59% of marketers surveyed said that they are not using their marketing automation tools to their fullest potential! This survey showed us that even if you're using marketing automation in the financial services industry, you could be getting even greater results with some changes. Those changes can take the form of trying to improve your marketing automation maturity.
Why Financial Services Firms Need Marketing Automation Software To Improve Marketing Maturity
As you know, many financial services firms have smaller marketing teams, https://act-on.com/industries/financial-services/so adopting or updating marketing automation software is one way to be more agile. You can achieve more, launch improved, data-backed campaigns, and generate more revenue.
Features such as audience segmentation will empower you to deliver more targeted and personalized messaging along any stage of the customer journey. Let's look at a few examples:
300% Increase In Marketing Email Open Rate
Tower Federal Credit Union, Maryland's largest credit union, used Act-On's marketing automation platform to increase engagement and conversion rates, and scale marketing efforts. The credit union experienced a 300% increase in open rates on follow-up emails. It achieved improved conversion rates using segmented lead nurturing campaigns and gained full visibility into the lifecycle of members. According to Marc Wilensky, Vice President of Communications and Brand Marketing, "We've seen a two to three times increase in our open rates, especially to the follow-up emails, and we've seen a lot more customers starting loan applications."
$10 Million Bump In Deposits In Less Than 2 Months
Centra Credit Union used market automation to increase open rates to 35% and capture over $10 million in new deposits within seven short weeks. The credit union improved data hygiene practices to increase understanding of personas, allowing for more effective segmentation. Chad Kiser, Digital Marketing Manager, says: "By collecting and analyzing demographic and behavioral data, we better understand our members and what might help them reach financial success and meet their financial needs. This allows us to segment accordingly and deliver targeted automated programs that are highly effective."
The First Step: Chart Your Progress
Marketing automation is a powerful tool for capturing more leads and creating the meaningful experiences that customers demand. But, in order to make the most of investing in marketing automation, your programs have to keep getting more sophisticated. Growing from one-message blasts to your entire database into personalization, then fully automated upselling and retention is a process. The first step to really scaling is figuring out where you are now.
When you pinpoint your current location on the path to marketing automation maturity, you'll be able to more clearly see what to do next with your financial services marketing. 
The Four Stages Of Marketing Automation Maturity: Where Are You Now?
Level 1: Just Getting Started
At the first level, you're investing heavily in a single marketing channel and still have many manual processes. Uploading lists into your CRM or wading through duplicate data records, for example, are still common tasks. Reporting might be ad hoc, and honestly, you might not feel 100% confident in your data. You aren't segmenting customers, and personalization is confined to inserting the prospect's first name into an email greeting, but you're also considering how to get started with marketing automation. 
Level 2: Email Automation, Mostly 
On the second level, you're venturing into personalization and automation. Usually, this is still on one channel, and most financial services business start with email. You've got at least a basic integration between your CRM and marketing automation tool, and might even be expanding into additional channels, like social media. Your email, through, is getting more sophisticated as you run A/B tests, personalize a few things, and see what's resonating. At this second stage of automation maturity, you are dabbling with segmentation and leveraging behavioral data. 
Level 3: Adding Channels, Getting Deeper
At this point, marketing automation is providing consistent results and you have many different marketing channels in play. Data is flowing easily from a variety of sources, and you're capturing insights to truly understand customers in context. You deliver more personalized experiences. You're using advanced segmentation across all channels, and you can even personalize landing pages, and other parts of your website. Automation is allowing your campaigns to get super targeted, and you're using automated lead scoring to map content that appears at the right point in the customer journey. 
Level 4: Your Finance Marketing Machine  
When you've put some energy into building marketing automation maturity, it will show. You'll be delivering data-driven, segmented and augmented campaigns across multiple channels. You'll see revenue gains from automated campaigns, and watch your onboarding and retention numbers continue to grow. The personalized, perfectly-timed experiences you deliver are helping you surpass your competitors. That's level 4. 
Marketing Automation Maturity Means Scaling Your Results
Meeting the demand for meaningful interactions at scale is a matter of reaching automation maturity. With the right marketing automation program in place, you can do it, and guess what? You can do more with fewer internal marketing resources. Because when you start with the intention to provide value, you'll have a true north. All the strategies, resources, tools and energy you pour into building automation maturity should add up to the best possible customer experience. That's the key to attracting new business, growing with the customers you already have, and helping happy customers share their great experiences.
Want more like this?
Want more like this?
Insight delivered to your inbox
Keep up to date with our free email. Hand picked whitepapers and posts from our blog, as well as exclusive videos and webinar invitations keep our Users one step ahead.
By clicking 'SIGN UP', you agree to our Terms of Use and Privacy Policy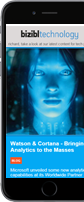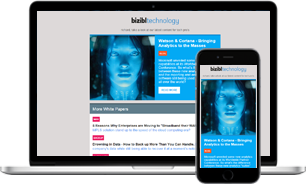 Other content you may be interested in
Want more like this?
Stay up to date with our content email
Want more like this?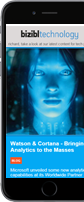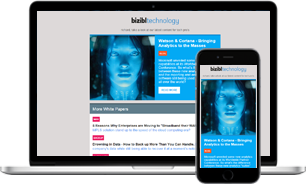 Want more like this?
Insight delivered to your inbox
Keep up to date with our free email. Hand picked whitepapers and posts from our blog, as well as exclusive videos and webinar invitations keep our Users one step ahead.
Bizibl Group Limited, Registered in England 09091156, 26 Bridge Road East, Welwyn Garden City, Hertfordshire, AL7 1HL