Key Content Trends for 2019
It's 2019, and lots of exciting stuff is happening in the marketing and content industry - AR, VR, AI, blockchain - it's hard to even know where to start! On that note, our first trend for 2019 is simple: New technology will certainly continue to proliferate. But content producers need to be careful.
The best trend predictions are pragmatic assessments of a situation, followed by fact-based forecasts - a trend, by definition, being "the general direction in which something is developing or changing". A trend is certainly not a guess at which technology is going to go mainstream next.
With that in mind, each of the following trend areas we're looking at, are already proven. We're highlighting what we see as key areas for growth and discussing some of the ways in which you can capitalise on them.
Strategic Content Planning
Content can serve many purposes - from attracting customers to demonstrating brands' thought-leadership credentials, communicating with staff, customer support, and much more. Organisations have been aware of this for many years, and are producing an ever-increasing stream of content with various aims - often on an ad-hoc basis - as part of specific projects, such as marketing campaigns, training requirements, or product launches.
This year (like last year), the need for content will continue to rise. Correspondingly, as contents' consumption of organisational resource rises, and it cements itself as a central tenet of an organisation's relationship with staff and customers, the need for a fully-fledged content strategy grows.
When considering your content strategy, our top tips for 2019 include:
Start with your organisation's objectives - how will content help you meet them?
Think outside the department - In a typical organisation, content is created all over the place. A successful content strategy sits across all departments, helping your entire organisation to understand content requirements, reduce waste, produce more - and improve quality.
Don't forget distribution - how will your audience find the content, and how will they consume it?
Legacy content - is your content fit for 2019? Consider everything from product manuals and technical documents, to sales presentations, blogs, and whitepapers - does your audience get the experience they expect from your older content? If not, repurposing it, even augmenting it with new graphics and interactive components, can be an excellent way to deliver value at low cost.
Measurement and optimisation - a content strategy is an ongoing undertaking. How will you monitor content performance and apply your new understanding?
Brand Companionship
When it comes to marketing, brands have long-sought both differentiation and distinctiveness. In the 1950s, this was simple enough - a product demonstration TV ad, or a catchy radio jingle would usually do the trick. More recently however, reach and recall are only part of the picture. Many brands are moving beyond campaign-led executions, seeking to build an always-on relationship with consumers.
2019 is the start of the post-GDPR era, so this year brands will step up their efforts to secure first-party data. To do this, they need to offer incentives to consumers, and content is the obvious way to do that. As an example, expect to see sportswear manufacturers connecting consumers with famous athletes, or daily "get-out-and-run" motivation videos.
To take advantage of this trend in your business, simply consider your users' needs and interests. How might you be a companion to your users - help them in their life, or in their job? Get it right, and the rewards include sustained brand exposure, loyalty, even advocacy.
Content for Customer Success
There is absolutely nothing new about the notion of customer success - it's incumbent on any organisation to help their customers succeed with their products or services. Slightly newer is the notion of using content to help meet that need.
Businesses have learned to produce quality content, and are beginning to take a structured approach to understanding the customer journey. In 2019, they will combine these skills to reduce churn and improve lifetime value.
One particular area of opportunity is user generated content - why not give your customers a mechanism to help each other, and thus get more from your products and services this year!
Personalise More, Better
People (be they consumers, business customers, staff, investors, and more) all have different needs. It's not so much that they expect content specifically created for them, but they do want content to be relevant and contextual. In 2019, that "want" will turn into a demand.
Technology which blends available data and current user behaviour in order to help marketers identify individuals, and serve content by persona, has existed for some years now. As users come to understand what is possible, they're becoming particularly intolerant of 3 things:
Organisations not recognising them as individuals
Having to work hard to find the content they need
Poor user experiences when they do find it (think A4 pdf's on 5-inch mobile screens)
In 2019, organisations will double down on personalisation, as it becomes a critical issue. To ensure your organisation meets your customers' expectations, we recommend the following;
Carefully review your customer personas - consider what data you need to categorise your customers accurately, so you can surface relevant content quickly and easily.
Create adaptable content for specific personas, and specific stages in the users lifecycle.
Connect systems - make sure that you're capable of recognising individuals, and that you're applying the data you have. For example, when a customer purchases a product in-store, then opens your mobile app - do they see onboarding content?
Invest in platforms - to ensure your users get seamless experiences, whatever device they use, make sure your publishing systems are fit-for-purpose. Look for technology such as specialist AI to drive content discovery, and recognise user needs in real time. The right technology platforms can also help deliver organisational efficiency and savings, by supporting efficient workflows and automation.
Don't discount the human touch - for high-value relationships, particularly in B2B environments, consider manual account reviews, courtesy calls, live chat functionality, and more. Experienced brand advocates can be the concierge to your brand, personally connecting users with content.
As a content producer, it's important to focus your resources where you have the best chance of ROI. It's very easy to become distracted by shiny new technology, but the first mover advantage can often come with a significant opportunity cost, particularly if that technology never quite comes of age. For the most part, success is in the mainstream - stand out here, and you will reap the rewards. As you may have noticed, we're not predicting any seismic changes. Our advice to content producers is simple: Learn from last year, always be looking for improvements, and don't forget the basics - the consumers of your content need good experiences, on all their devices, wherever they are, whenever they want. If you're not delivering on that yet, don't worry too much about virtual reality…
To find out how you can deliver pixel-perfect content to your audiences, whatever device they're using, get in touch with the experts at Rakuten Aquafadas.
Visit aquafadas.com to find out how our digital content publishing suite is leveraged by some of the world's biggest brands to deliver premium content, automate content workflows, and produce more content with less
Want more like this?
Want more like this?
Insight delivered to your inbox
Keep up to date with our free email. Hand picked whitepapers and posts from our blog, as well as exclusive videos and webinar invitations keep our Users one step ahead.
By clicking 'SIGN UP', you agree to our Terms of Use and Privacy Policy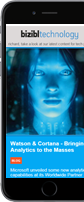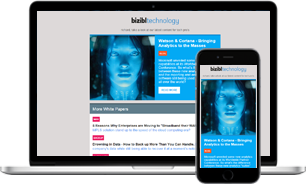 Other content you may be interested in
Want more like this?
Stay up to date with our content email
Want more like this?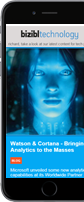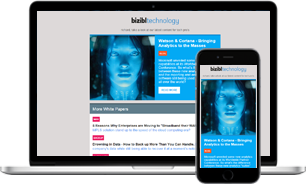 Want more like this?
Insight delivered to your inbox
Keep up to date with our free email. Hand picked whitepapers and posts from our blog, as well as exclusive videos and webinar invitations keep our Users one step ahead.
Bizibl Group Limited, Registered in England 09091156, 26 Bridge Road East, Welwyn Garden City, Hertfordshire, AL7 1HL