How to Use Content for B2B Demand Generation
Business leaders are busy - and their attention is increasingly transient. The effect of this is two-fold: Firstly, it's never been more difficult for salespeople to engage and build relationships, and secondly - if your business isn't visible when potential customers go looking for solutions to their challenges, you're missing the most valuable opportunities.
Happily, content can be the solution to both these problems. In this article, we'll help you identify your B2B audience, build personas, discover pain-points, and find opportunities to engage. We'll then discuss how to create content to address each of these moments.
Finally, we'll explore how you can develop an outbound marketing programme to proactively put your new content in the hands of potential customers, build awareness, and position your company as their first point of contact. Most importantly, we'll show you how, by offering valuable content, you give your sales team the perfect opportunity to start a conversation.
Your Audience
Whether you're in marketing or sales, before creating (or commissioning) content, you need to think about who it's for, and what content they actually want. That might sound obvious, but many organisations create the content they'd like their audience to want, only to find themselves wondering why engagement is low.
In the first instance, that needn't be an arduous process, particularly if you're familiar with your industry. If not, some brief conversation with colleagues, clients, or even prospects will usually give you a fair idea. Thereafter, depending on the complexity of your offering, or the scope of your marketing and content campaigns, everything from custom research, to social insights, mining CRM notes and more, can all expand the picture.
For example, if you sell eCommerce software, you might find that the managing director is the decision maker in SMEs, whereas in larger organisations, you might need to reach the CTO and the CMO. Below those people, there may be a number of roles who influence decisions, such as marketing managers, merchandising directors, and others.
Increasing your Reach with Data
Once you've identified your audience - if there are gaps in your data, or your prospect pool needs building out, data providers like Corpdata can dramatically increase the reach of your content.
Reputable data partners, offering GDPR complaint B2B data can usually supply sector and responsibility information, which enable relevant and carefully targeted campaigns to put your new content in the right hands.
Developing Content for Personas
Understanding the business landscape, pain-points, and motivations of the influencers and decision makers you've identified is the next step. Building these profiles of typical prospects, commonly referred to as personas, helps to plan content which addresses them directly.
Sticking with our example of eCommerce software buyers, the marketing manager role we identified earlier might have contrasting needs to the CMO - skeleton personas might look like:
Marketing Manager
Enterprise, Decision Influencer
Responsible for the day-to-day running of eCommerce platform. Works as part of a team. Frustrated with manual processes, likely to think tactically - focus on campaigns.
Objectives
Improve customer basket value, Speed up adding new products, reduce manual tasks.
Content Themes
Automation introduction, Reducing basket abandonment, Streamline adding new products.
CMO
Enterprise, Decision Maker
Busy executive, understands marketing manager frustrations, likely to think strategically.
Objectives
Improve customer experience, build brand awareness, manage budgets, improve marketing ROI, increase sales revenue.
Content Themes
Freeing up marketing team, reduce eCommerce overheads, replatforming guide
Managing Director
SME, Decision Maker
A hybrid role, encompassing operations, IT, sales, and marketing. Managing a small team. Success and failure is personal. Always on the lookout for advice.
Objectives
Grow business, streamline operations, minimise costs, minimise demand on personal time.
Content Themes
Simplifying eCommerce Systems, increasing eCommerce margins, doing more with less, competing with established brands
CTO
Enterprise, Influencer
Technology focused, balancing customer-facing and back-office systems, often a blocker for technology purchases.
Objectives
Increase automation, reduce manual errors, ensure information security, minimise day-to-day resource requirements, 100% reliability.
Content Themes
Security consideration guide, technical documentation,
With this kind of insight, you can design a content programme that produces assets specifically appealing to each, offering genuine value, whilst affording the creator a unique opportunity to demonstrate business capabilities and knowledge.
Continuing to improve your personas, and add new ones where appropriate, will help improve your content incrementally.
Top Tip: Channel Agnostic Content
Developing your content assets in such a way as they can be repurposed for different media (such as blogs, ebooks, audio and video) and deployed via any channel (from social media, to email, content syndication, and many more)
If your in-house data has postal addresses, or your chosen data partner can supply them, other marketing channels, such as direct mail, can offer excellent cut-through. Indeed, using multiple channels ensures you don't have any blind spots, where key contacts are not contactable as a result of data gaps, or because of their preferences. It also allows you to reinforce your message, and build brand recognition
About Corpdata
For more information about Corpdata, and to learn how high quality B2B prospect data can help you meet your content objectives, get in touch with our experts now.
See how targeted marketing campaigns can free your inside sales or telemarketing teams from research and data entry - to help them spend time nurturing warm leads and building relationships.
Call us now on 01626 777 400 or visit corpdata.co.uk for more information.
Want more like this?
Want more like this?
Insight delivered to your inbox
Keep up to date with our free email. Hand picked whitepapers and posts from our blog, as well as exclusive videos and webinar invitations keep our Users one step ahead.
By clicking 'SIGN UP', you agree to our Terms of Use and Privacy Policy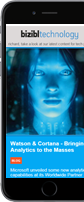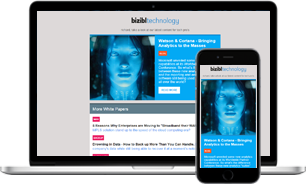 Other content you may be interested in
Want more like this?
Stay up to date with our content email
Want more like this?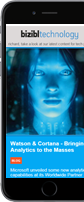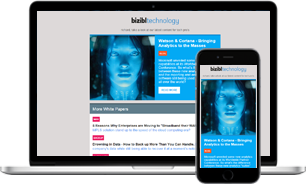 Want more like this?
Insight delivered to your inbox
Keep up to date with our free email. Hand picked whitepapers and posts from our blog, as well as exclusive videos and webinar invitations keep our Users one step ahead.
Bizibl Group Limited, Registered in England 09091156, 26 Bridge Road East, Welwyn Garden City, Hertfordshire, AL7 1HL