How to turn quotes into policies with a DXP
Are you an insurer that suffers from a high number of abandoned quotes? Do you attract potential customers only to lose them before they complete an application? If so, it could be because you're having the wrong customer conversations and falling short at this crucial touchpoint.
Today, digital experience is everything. If you fail to engage positively with buyers and meet their needs and expectations, they'll be quick to find an alternative provider who understands the importance of customer experience. While price will always be one of the deciding factors for quotes, buyers now expect speed, flexibility and hyper-personalization.
Customer experience in a changing marketplace
Along with utility providers and retailers, insurers are often cited as poor performers when it comes to customer service and digital experience, so a high cart abandonment rate is not surprising. But because insurance is a grudge purchase – you need it but would rather spend your money on other things – the quote experience should be as palatable as possible to keep buyers engaged.
And now incumbent insurers have to work even harder to gain and retain customers. Insurtechs and other digital challengers are stealing market share with more focused offerings and better online engagement, while customers have grown used to the exceptional service provided by big tech leaders such as Amazon and Google. Being customer-centric has never been more important for incumbents.
Conversations, not transactions
So, how can incumbents regain lost ground and consolidate their position as the dominant players? The answer is by focusing on great digital experiences and building digital experience platforms (DXPs) to increase the value of every touchpoint.
The quotes stage is the make-or-break part of the customer journey. If a buyer doesn't sign up, insurers lose a potential customer and all the recurring revenue that might result from a long-term relationship built with the help of a DXP. However, insurers can solve many customer pain points by offering a versatile digital quotes experience that eliminates:
Channel restrictions 

Long and demanding steps to onboard

Complex and off-putting forms that tax the patience of the buyer

Quotes discussions that lack the personal focus that customers now expect.
A digital experience platform will help insurers connect on a more human and approachable level. Rather than routine transactions, insurers will have meaningful and customer-centric conversations. Conversations that increase the likelihood of conversions and reinforce the trust and dependability that are core strengths of incumbents.
Making it easy with Magnolia
With Magnolia DXP, insurers have a dedicated conversations app that brings precision and personalization to every quotes discussion. Buyers can begin conversations in any channel of their choice, such as web, mobile and even social media, and every step is optimized to create a seamless experience.
The foundation for a great quotes experience is Magnolia's app-based conversational form, which can significantly boost conversion rates. According to Ideta, a specialist in conversation technologies, conversational forms can increase conversions by up to 300%. Similarly, research by Databox, the business analytics and dashboard provider, underlines the value of the conversational approach over traditional forms.
Unlike with other platforms, conversational forms are an integral part of Magnolia. No add-ons are required and insurers can start using the forms immediately to shape content across a wide variety of business lines and products. In addition to quotes, the forms can help to steer claims conversations and improve customer experience at a time that is often very stressful for policyholders.
Flexibility is a key benefit of Magnolia's approach for quotes. Beyond the versatility of the conversational form itself, you can set up and initiate quotes conversations by:
Creating forms in any marketing automation tool, such as Marketo or Salesforce and embed them easily

Using integrations to quoting systems, chatbots and other tools

Using Magnolia's form builder to create a form directly in Magnolia
Insurers: Consolidate and conquer with a DXP
A DXP will build on your strenghts as an established insurer and enhance every customer touchpoint
Why insurers should use Magnolia to power quotes
Buyer engagement and focus
Begin on the right foot with conversations that draw buyers in and make quotes simple, streamlined, personalized and to the point. No unnecessary questions, no tedious form-filling, just a bespoke service that takes the pain out of applying for cover and always matches customer preferences and needs. Magnolia keeps it human, responsive, and relevant, ensuring a positive experience every time.
Easy to build, simple to manage
Magnolia's conversations app puts you in control and provides complete flexibility. Build conversational forms via drag and drop, and design them to match your brand. No coding is required, the graphical interface is quick and easy to build, and everything can be customized to create the look and feel that you want. Thanks to Magnolia's digital asset management (DAM) Connector Pack and internal DAM, you can add icons and other visuals whenever required. 
Analytics and testing
Gain insights on buyer behavior and motivations with analytics that track the customer journey. Use ABn testing to determine which type of customer communication is having the most positive effect.
Any channel, any time
Magnolia DXP means quotes without limitations. Start conversations in any of your customers' preferred channels, such as apps or web pages, at their convenience.
Speed and precision
Reduce time-to-market by creating everything on one platform. With Magnolia's low code approach, it's easy to create frontends and send data to any system.
Add value to the quotes experience
Cross-selling and upselling can be included in the quotes journey, and you can provide helpful information on topics such as claims prevention.
Want more like this?
Want more like this?
Insight delivered to your inbox
Keep up to date with our free email. Hand picked whitepapers and posts from our blog, as well as exclusive videos and webinar invitations keep our Users one step ahead.
By clicking 'SIGN UP', you agree to our Terms of Use and Privacy Policy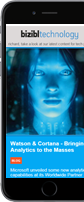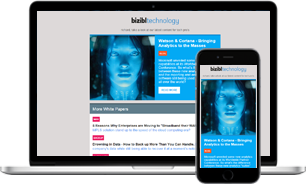 Other content you may be interested in
Want more like this?
Stay up to date with our content email
Want more like this?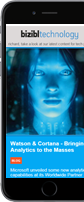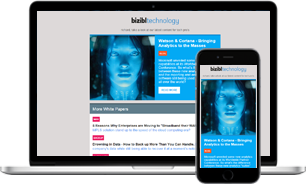 Want more like this?
Insight delivered to your inbox
Keep up to date with our free email. Hand picked whitepapers and posts from our blog, as well as exclusive videos and webinar invitations keep our Users one step ahead.
Bizibl Group Limited, Registered in England 09091156, 26 Bridge Road East, Welwyn Garden City, Hertfordshire, AL7 1HL