How Operational Analytics Done Right Can Transform Your Business
Operational analytics is what could differentiate an average customer experience from a stellar one. Read on to find out how your business could win using operational analytics.
What is Operational Analytics?
Operational analytics, in the simplest sense of the term, is the process of utilizing data in near real-time , i.e. as soon as it hits your database, so as to make better business decisions. While the wider benefits of this are many, it's probably one of the only ways in which you can provide a stellar customer experience. Operational analytics takes anticipating user needs to another level, because with real-time access to customer data, you can proactively reach out to them if needed and solve any potential issues they may have before they've even looked up your helpline number.
You can look at operational analytics as a branch of data analytics that helps you make quick decisions. If you're looking for quick answers to a question, you're probably not keen on going through a large number of reports and dashboards that are probably only going to tell you that some of your KPIs are lower or higher than usual. 
What you're looking for is the reason behind a problem, which may require anywhere between a few hours to a few days (!) worth of data crunching. That's where operational analytics comes in, by providing quick answers to any questions you might have.
How is Operational Analytics Useful In Your Day to Day?
Operational analytics solves the problem of "too much data, too little time". Very often people simply have access to too much data that is not relevant to them – they simply cannot use a majority of the data at their disposal to take action on any items on their to-do list. Or the data needs to be extensively cleaned before it is useful. Operational analytics tools help solve this issue because usually it empowers teams to leverage the data at hand in the most effective ways. Basically, it is useful in your day to day because of two main reasons:
Firstly, operational analytics is something that can be used independently across teams, this means that you no longer need to wait for reports that come from a central data team to make decisions – a lot of times the wait time actually hurts the solution or the decision taken. In fact, the situation may have blown up far more in the amount of time it takes to get to the decision. It's far more efficient to give the team in charge of resolving the problem access to the data they need in order to troubleshoot directly and find a speedy resolution. 
Secondly, operational analytics is useful because it encourages users to dig deeper into the data itself. Digging deeper usually leads to much more than surface level insights which is fertile ground for new ideas, processes or even entirely new solutions which address multiple problems at the same time. 
Let's take a closer look at some of the benefits of operational analytics:
Saves time: This one is a no brainer. Operational analytics saves all of us time because it greatly reduces dependencies on other teams. You won't need to send a ticket to your central data team in order to get answers to certain questions, account for the amount of time it takes them to get to your issue and revert and finally repeat the process all over again if the answers give rise to more questions. 
This is immensely important because unlike you, your data team may not have contextual knowledge or information which may make it harder for them to understand the situation or yield useful insights.
Maximizes productivity: Operational analytics helps maximize team productivity because it ensures that the team can take action much faster and gives them a much greater degree of control over the data relevant to their function. Combined with contextual knowledge of a situation, being able to extract real-time insights is a very powerful tool indeed.
Enhances customer experience: Operational analytics can greatly improve a customer's experience with your service or your product. With the help of real-time data, you can address the potential pain points of your customers a lot more effectively and easily. If done right, this can considerably reduce the number of angry tweets that your company receives or the load on your customer support teams. You can anticipate potential issues and provide speedy resolutions proactively which is always a plus.
Operational Analytics At Play
At Veezoo, we believe in the power of illustration. So here's an example of just how impactful operational analytics can be. Imagine that you work as an operations manager for a logistics company and you notice that the number of complaints for delayed parcels in your region have increased overnight. You're unsure of the cause but decide to have a look at the number when you get in to work, first thing – although technically, this should be something that the customer care team should handle.
The data reveals a very interesting pattern – most of the complaints are coming from a certain region in West Germany. Digging deeper, you notice that it's mainly related to parcels that come from 2 warehouses – unfortunately two of your largest.
A few quick phone calls reveal that these two warehouses currently have repair-work going on and as a result, only a part of their usual work space can be used for daily operations – they didn't inform you of this, thinking that it wasn't relevant to you. And Voila, you've managed to get to the root cause of the issue in just a few minutes.
If you take this one step further, you can alert your customer support team of the current situation and save them a lot of time troubleshooting this issue and a lot of unpleasant exchanges on the phone or via email. You can even discuss this with the team-lead and offer a store credit or free delivery to the customers whose parcels have been delayed. 
But the question is, how do you achieve the above? It's important to choose the operational analytics tools that your team can leverage. 
Here's a simple example with Veezoo. Using the ecommerce demo data-set, I looked for the number of orders with expedited shipping that got delayed this year.
I also obtained a list of the customers with delayed orders.
Now, obviously, it's not possible to offer some sort of financial incentive or benefit to all 33000 + customers who had delayed orders. So, I decided to look for the top 10 customers that brought us the maximum revenue.
A lot can be done with this list. For instance, we can send this off to the customer support team and they can proactively reach out to these ten people, offering them a gift voucher or free shipping for their next order and more. 
This represents "customer service goals"- so to speak –  accomplished in only a couple of minutes, thanks to operational analytics. Want a preview of how this can be achieved? Check out our free subscription below.
Setting up Operational Analytics for your Team
It's easy to see the added value that operational analytics brings to any team or business, but in practice, it may not be received all that easily by your team. In fact your team may not actually use it if they've not been prepped. By nature, humans are resistant to change and having to learn how to work with a completely new tool is very much a major change. 
The best way to drive home the point is to not just talk about (several times) the value of the tool but to actually demonstrate it. If you're able to, it could be useful to have a pilot testing group that works with the operational analytics tool that you choose to move forward with. Once they've been onboarded and know how to properly leverage the tool, you'd be able to show how much easier their day to day job becomes, with the help of that tool. Of course, it is definitely important to have some KPIs which track the goals and measure the performance of the tool here. Otherwise, it would be pretty tricky to show that the tool has made a difference at all.
Ultimately, we're all simply looking to be able to do our jobs better, without the use of too many additional resources. 
On the other hand, a lot of times employees can be scared of automation and perceive it as something that will potentially replace their job role. It's importance to note that operational analytics tools will simply address bottlenecks or enable people to do their jobs more efficiently and deliver on their tasks even more efficiently.
How Operational Analytics Helps Different Job Roles
We've talked about implementing operational analytics for your team and why it's generally important. But it's well worth it to understand how it can make a difference for different business roles.
Sales:
Which sales leader doesn't want to hit better numbers? But with the usual methods of sales optimization, constructive criticism can be hard to come by. However, with operational analytics a slightly different approach can be adopted. For instance, instead of using a simple KPI dashboard, operational analytics can yield answers as to "how" individual sales reps reach their targets – e.g. how many calls or emails they need to send, or on average how the length of the sales cycle differs per rep. With operational analytics, sales leaders can spot why someone has a shorter sales cycle. 
Is it because of their style and frequency of follow ups, whether they are assigned a particularly lucrative sales region or whether they "hunt" more than their peers. Then, using this information, they can pass it on to those who need help or devise a better system of incentives. 
Marketing:
With marketing, operational analytics can be really useful – for instance, combined with a scoring system, operational analytics can tell you how a lead has been interacting with your web-pages. Using operational analytics, you can make highly customized recommendations to your customer – like if someone is based in Germany, your website can show them highly personalized suggestions based on locations. Or, if someone has visited your pricing page 3 times in the last few days, you can alert your sales rep and directly ask them to call the prospect instead of sending an email and trying to schedule time to talk.
C-Levels:
C-levels could find operational analytics particularly useful. While they're strategizing about a new product or a new service, they can use operational analytics and metrics in real time to help define next steps and the direction in which they should proceed and more importantly, in which direction they should not. 
More importantly, rapid decision making and several iterations is a very possible scenario, with the help of these tools.
Additionally, the value operational analytics brings to Customer support and success profiles has already been illustrated earlier in this post. These are just some of the teams that can benefit greatly from operational analytics, but it's definitely a pretty universally useful tool across teams and divisions in a company. "Digging deeper" takes on a whole new meaning, because with operational analytics, it isn't synonymous with "waiting longer".
Conclusion
Operational analytics essentially prevents your business and data teams from working in silos. Both sides can now refer to the same single source of truth when they're trying to solve problems. And more importantly, operational analytics gives your teams the knowledge they need to take a call at exactly the right moment, as opposed to days later, after they've received their data report or gone through several rounds of back and forth with their data teams.
In today's world of instant gratification, this is in fact a very useful value add for any sort of tool. 
If you want to know more about how a tool like ours can facilitate operational analytics for your team, then don't hesitate to reach out.
Your Free Access to Veezoo is Waiting!
Sign up today
Start now for free
Want more like this?
Want more like this?
Insight delivered to your inbox
Keep up to date with our free email. Hand picked whitepapers and posts from our blog, as well as exclusive videos and webinar invitations keep our Users one step ahead.
By clicking 'SIGN UP', you agree to our Terms of Use and Privacy Policy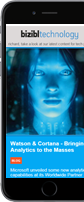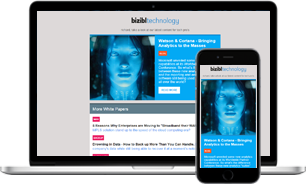 Other content you may be interested in
Want more like this?
Stay up to date with our content email
Want more like this?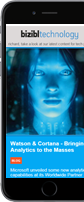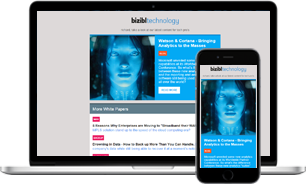 Want more like this?
Insight delivered to your inbox
Keep up to date with our free email. Hand picked whitepapers and posts from our blog, as well as exclusive videos and webinar invitations keep our Users one step ahead.
Bizibl Group Limited, Registered in England 09091156, 26 Bridge Road East, Welwyn Garden City, Hertfordshire, AL7 1HL