High-Quality Content Delivery: Select the Right Tools
Welcome to the future
It's an era of unprecedented choice, which has precipitated declining attention spans and (when it comes to poor experiences) intolerance. Consumers have become fickle - where they do deign to engage, they have great expectations, and they're quick to judge those who don't meet them.
For content creators, this can be a real challenge. Whether you're a media organisation offering daily news, a food brand with great recipes, or an HR director trying to train staff - if the consumers of your content have no natural affinity for any content, how do you create engagement?
Well, here's some good news - if you can cut through to make even a fleeting connection, and you're able to deliver relevant content quickly, and in a high-quality environment, you'll have met those great expectations. When organisations overcome these hurdles, they are unconsciously commended by consumers, who become more receptive, and less capricious. This is the beginning of a relationship.
The building blocks
If we were to take a closer look at what's actually involved with "delivering relevant content in a high-quality environment" we'd find that the answers differ between organisations and the audiences they serve, but there are some universal requirements for any software platform.
| | |
| --- | --- |
| | The Environment - Mobile |
| | Whether you're B2B, B2C, or B2E - the people you're trying to reach expect good experiences on mobile. This includes easy app installs, intuitive native navigation, familiar theming, and more. |
| | |
| | Relevance |
| | A platform's ability to support personalisation is key for modern content publishers. This can be as simple as profile information and showing recent downloads - or as complex as delivering content relevant to their recent purchases, searches, or predicted needs. |
| | |
| | The Content |
| | The operative words here are "high quality" - software can support your content teams in creating best-in-class content, by supporting workflows, and freeing up time for staff to create. The ability of a platform to be integrated within the existing business is key here - simplicity delivered using the likes of single sign on technology such as SAML 2.0, can drastically reduce friction for users and drive adoption. |
Build it, and they will come
As we've seen, whatever your content, and whoever your audience, you'll need to deliver high-quality, mobile-first experiences if you're going to meet customer expectations. To do that, you'll need a mix of web (including mobile web), and native apps to support your content creators.
And that is exactly where many content strategies can start to go off the rails. To keep on track, businesses need to assess their existing processes, and be realistic about their resources.
Given unlimited time and budget, a business could hire specialist developers to build out a responsive website, and bespoke apps for Android and iOS from the ground up. They could hand code every feature, be on-call to deal with service issues, stay on top of platform updates, and all that good stuff. The problem, of course, is that no organisation works with zero time or budget constraints.
Even if your business does have the resources to develop for every platform, it's important to consider whether you should. Organisations with specialised software, such as Facebook, or Slack might need bespoke architecture, but if your use-case is content delivery (for everything from news and whitepapers, to how-to guides and product manuals), existing platforms can save precious resources in both the short and the long term.
Decisions, decisions
Finally then, how can you decide? What are the factors to consider when choosing a platform to underpin your mobile apps? As we've already mentioned, every business is different, so the following is only a start-point which you'll need to expand upon, but we find these are key comparison points in almost every deployment. By ranking each factor from good (10) to bad (0), you'll be able to create an ultimate score per option, for easy comparison.
Get your sample supplier evaluation template (XLSX)
To see how some of the world's leading brands are leveraging Rakuten Aquafadas technology, get in touch with us. From the European Space Agency, to the National Geographic, see how we help organisations to distill complex content into beautiful, pixel-perfect mobile experiences across any device. For more information visit aquafadas.com.
Want more like this?
Want more like this?
Insight delivered to your inbox
Keep up to date with our free email. Hand picked whitepapers and posts from our blog, as well as exclusive videos and webinar invitations keep our Users one step ahead.
By clicking 'SIGN UP', you agree to our Terms of Use and Privacy Policy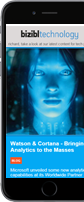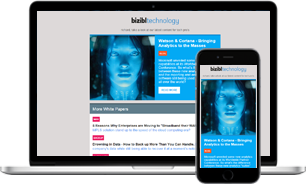 Other content you may be interested in
Want more like this?
Stay up to date with our content email
Want more like this?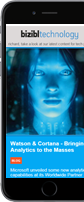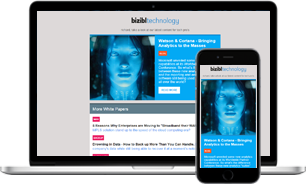 Want more like this?
Insight delivered to your inbox
Keep up to date with our free email. Hand picked whitepapers and posts from our blog, as well as exclusive videos and webinar invitations keep our Users one step ahead.
Bizibl Group Limited, Registered in England 09091156, 26 Bridge Road East, Welwyn Garden City, Hertfordshire, AL7 1HL