Help your Customers Get Ahead with their January Resolutions
Research has shown that 95% of New Year's resolutions are fitness-related and that 43% of people expect to give up on them after just one month. January is a time when we might be rich in intention but cash-poor after the festive period, so how can brands and retailers help customers to stick to their goals for longer?
Eating healthily, joining a gym, or buying sports equipment are all effective ways to get more fit but they come at a cost, therefore incentivising customers to take advantage of discounts and promotions throughout January, February and beyond might be the key to activation.
Veganuary, the January Health Reset, and Dry January are just some health campaigns that brands can leverage with genuine, relevant offers that last beyond January 31st . Our recent research showed that coupons are the number one promotional offer among shoppers and we know that they also help to build brand loyalty and repeat business – so offering coupons and money-off discounts to kick-start healthy beginnings could be a win-win strategy.
This January will be especially hard on consumers with inflation still in double figures, meaning that personal interests and hobbies might have to take a back seat whilst consumers juggle soaring grocery and energy costs with the aftermath of the cost of Christmas. A discount or introductory offer might make all the difference between feeling guilty for non-essential spending and wanting to be healthier, so here are some campaigns that might benefit from your coupon strategy.
Veganuary 1st – 31st January 2023
An annual challenge to promote and educate about veganism that 2.5 million people have taken part in so far. There has been an explosion of vegan alternatives and plant-based products in the marketplace and a well-executed coupon could be the best way to beat the fierce competition.
Walk Your Dog Month 1st – 31st January 2023
This popular American campaign was launched by the Association of Pet Obesity Prevention to encourage pet owners to walk their dogs more often as part of their new year's resolutions and is becoming popular in the UK too. The benefits of exercising pets are clear, but diet plays an equally key role in dog fitness so offering a promotion on healthier pet food would be wise. Subscribing valuable shoppers via a coupon redemption scheme or a sampling activity is a great strategy to build customer loyalty, find out more in our case study here.
Dry January 1st – 31st January 2023
Alcohol Change UK advocates for 31 days alcohol-free, a break, and a total reset for the body with some of the many benefits including reduced risk of diabetes and cancer and lower cholesterol and blood pressure. Drinking non-alcoholic alternatives is one of the Dry January strategies recommended by experts but there are hundreds of assorted brands on the market now. We recommend using a coupon promotion to encourage customers to discover which drink is the best substitute for their tastes.
Age Concern's challenge to the public is simple – throughout January  run or walk your age in miles, kilometres or even steps. Whether you're eight or eighty or somewhere in between, you can personalise your challenge to suit you. Run or walk in the park, at home, or on a treadmill. Do it in a day, a week or a month. Do it with friends, family or alone; how and where you do it doesn't matter, what matters is that however and wherever you do it, you'll be raising much-needed funds for Age UK.
Ok perhaps not about fitness but it is in support of mental good health. Invented by the Samaritans, Brew Monday is a reminder for everyone to reach out to those we care about with a simple cup of tea. Timed to coincide with what is known as the most difficult day of the year 'Blue Monday,' the charity concedes that we can all have bad days 365 days of the year and should connect with loved ones more often over a cup of tea, the campaign has obvious appeal for tea sampling activities or coupons.
Mind, the mental health charity, is encouraging the public to kick off the new year by completing 31 minutes of exercise each day for 31 days to raise money. They say you can dance, swim, walk, skip or cycle as long as you are moving and having fun. Offering a coupon for money off a music subscription, exercise clothing or gym membership makes all the difference to someone trying to get fitter this way.
These are just a few of the many worthy causes and challenges out there, encouraging a healthier public. By promoting participation through money-saving promotions, brands and retailers can really help shoppers to achieve their New Year goals and build customer loyalty and insight in return.
Coupon promotions are easy to implement so there's time to create a winning campaign to help the public stick with their goals into February and beyond. To find out more or to speak to experts about
savi

's other solutions contact them here.
Want more like this?
Want more like this?
Insight delivered to your inbox
Keep up to date with our free email. Hand picked whitepapers and posts from our blog, as well as exclusive videos and webinar invitations keep our Users one step ahead.
By clicking 'SIGN UP', you agree to our Terms of Use and Privacy Policy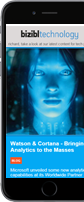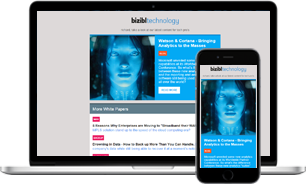 Other content you may be interested in
Want more like this?
Stay up to date with our content email
Want more like this?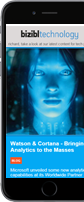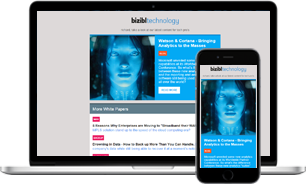 Want more like this?
Insight delivered to your inbox
Keep up to date with our free email. Hand picked whitepapers and posts from our blog, as well as exclusive videos and webinar invitations keep our Users one step ahead.
Bizibl Group Limited, Registered in England 09091156, 26 Bridge Road East, Welwyn Garden City, Hertfordshire, AL7 1HL