Deliver the Goods: Evolution of the Gift Guide
Laura Sullivan
Digital Designer
Bronto Software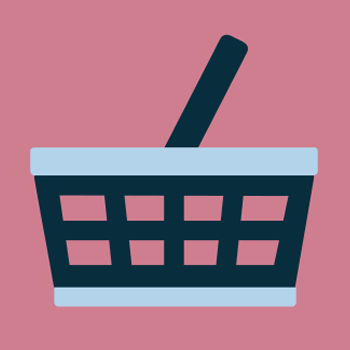 During the holidays, the number of events on our calendar tends to go up, up, UP! And with those events comes a long list of gifts to shop for. From white elephant work parties to festive gatherings of family and friends, you simply can't show up empty-handed!
Some of us happily accept the challenge of finding the perfect gift. But if you're anything like my husband, the mere thought of it causes anxiety. Eliminate that kind of holiday pressure for your customers. If leveraged correctly, gift guides can increase your sales and get your business a big piece of the holiday pie. Take the time to analyze both your offering and audience, and create thoughtful buying guides to help shoppers in their hour of need.
Treat Yourself
The #treatyourself hashtag occurs over 1.5 million times on Instagram. That may seem tiny compared to #doglover, with over 21 million occurrences (we'll circle back to this!), but there's really no question that the average consumer loves to receive gifts from yours truly. Check out a few examples that are sure to make you want to show a little self-love this season:
For customers with the "I have a closet full of clothes but nothing to wear" mentality, make it easy to find just the right products to stay on trend while they sip their #PSLs and long for snow (days).
Organize and Inspire
Whether your product feed is tiny or massive, chances are you can organize those items into themes and categories that take the guesswork out of gifting. Be creative! Go beyond the "Here are our top sellers! Everyone else likes 'em, so we figured you would, too." This is an opportunity to have more control over your conversions and build brand loyalty.
Think about your basic brand values and your target audience. Is your core customer an outdoor fanatic? Maybe a plant lover or a color addict? Or perhaps your commitment to philanthropy is what really drives those conversions. Either way, tie those themes and values into your gift guide themes, like these awesome ideas that just ooze inspiration:
Gift Receiver: Host/Hostess, White Elephant/Co-workersNew Mom, Your Dog/Cat (Remember what I said about #doglover? Don't underestimate love for pets!)
Price Point: Under $25, Under $50, Under $100
Categories: Fitness Fanatics, Music Lover, Color Stories, Stocking Stuffers, Tech Lovers, Relaxation
Brand Values: American-made, Local Goods, Handmade, All-natural, Charity - gifts that give back
Get Specific: Staff Picks (A great opportunity to show the people behind the brand!), Fan Favorites, Top Rated, Instagram Faves
Kiss chaos goodbye! Your customers will thank you – and so will your bottom line.
Pro Tip: Don't undervalue the power of choice! The NRF reports that 69% of women and 52% of Men are likely to wish for gift cards. Consider updating your email template to include a gift card call-out in your navigation or footer to capitalize on choice.
Visual Converters
You've heard of visual learners, right? Well, I'm officially coining the phrase visual converter! When shopping online, it can be difficult to visualize yourself using the product. The key? Lifestyle imagery. Sure, it's easy to throw a lightbox image into an email and call it a day. But the biggest favor you can do for your business this season is to invest in quality lifestyle imagery.
Let your audience see your product in action. For example, wrap that cozy cashmere throw around a beautiful model cuddled up by the fire, and you have more than a product they can purchase. You've given them an end goal for once they purchase it. Check out these great examples that make you say, "Oh, I am SO there!"
Don't have the budget for lifestyle imagery? Fear not! Social media could be your savior. If you have a solid social media presence and following, you more than likely have fan photos featuring your products. And those fans would probably LOVE to be featured in your marketing. But there's more! That fan photo doubles as a peer review. Check out Nordstrom Rack's Instagram feed, which features about 50% shoppable #regrammed fan photos. I myself have converted from these images many times, so I can vouch for their effectiveness.
Pro Tip:
Bulk up your social media presence and participation prior to the holidays with a fan photo
contest or giveaway.
Cross-Promotion = Multi-Item Conversions
If you think visual merchandising is just for brick-and-mortar, you're probably missing out on multi-item conversion opportunities online. When you invest in that gorgeous lifestyle imagery I recommended, be sure to get the biggest bang for your buck. Bulk it up and show several items within one scene to increase your chances of selling multiple items. Remember that cozy throw by the fire? Pair it with a pumpkin spice candle or that elephant lamp that's been on the best seller list all season.
Here's a couple ideas and examples to get you started on creating a gift guide that's the total package (Sorry, I had to!):
Feeling inspired yet? Good! Your inspiration will help you inspire your customers, too. The key to executing these super effective buying guides is planning ahead. Timing is everything during peak shopping seasons, and according to the NRF, 57% of consumers start seasonal shopping in early November. So don't be afraid to jump right in and mix and match these ideas to speak directly to your target customer:
Price Point + Gift Receiver + Gift Category = White Elephant Gifts for Co-workers Under $25
Gift Receiver + Gift Category = 5 Gifts for the Hostess with the Most-est This Thanksgiving
Price Point + Brand Value = 5 Handmade Gifts Under $100 That Will Make Them Say Hallelujah!
Product Category + Gift Category = 5 Perfect Art Prints for the Plant Lover on your List!
Gift Receiver + Price Point = 10 under $10 Pup-Approved Stocking Stuffers
Gift Receiver + Price Point = Girlfriend-Approved Gifts for $50, $75, and $100
You want more? OK! But then you're on your own.
Here are a few last pro tips to really push your gift guides over the top this year. It's a list of my favorite resources for taking email from meh to moneymaker:
Alright! Now get out there and deliver the goods.
Want more like this?
Want more like this?
Insight delivered to your inbox
Keep up to date with our free email. Hand picked whitepapers and posts from our blog, as well as exclusive videos and webinar invitations keep our Users one step ahead.
By clicking 'SIGN UP', you agree to our Terms of Use and Privacy Policy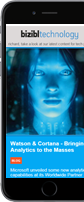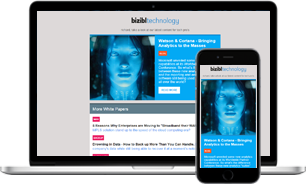 Other content you may be interested in
Want more like this?
Stay up to date with our content email
Want more like this?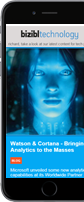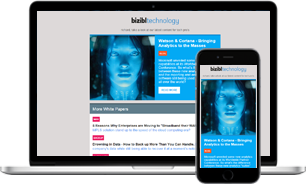 Want more like this?
Insight delivered to your inbox
Keep up to date with our free email. Hand picked whitepapers and posts from our blog, as well as exclusive videos and webinar invitations keep our Users one step ahead.
Bizibl Group Limited, Registered in England 09091156, 26 Bridge Road East, Welwyn Garden City, Hertfordshire, AL7 1HL