DISCOUNTS DON'T DELIVER
While the article linked above makes some fantastic points about why retail has it hard, I think they miss an important point about why spend is shifting. Retail has spent the past decade or so using discounts to generate sales instead of focusing on the customer experience, and it's coming back to haunt us now. I get it, discounts are a very compelling way to generate sales—they have an intrinsic incentive to act quickly lest the consumer miss out—but they are both temporary and costly to the overall customer value.
The only true differentiation a retailer has left, and the only long-term path to value, is the customer experience. Without it, you have very little loyalty from the customer and if the experience is poor, they don't come back. Companies with a "good" or "excellent" customer experience grow, while those without struggle to maintain any real growth. Yet retailers tend to be content focusing on the short-term over the longer-term effort; this is all spelled out in the "State of the Customer Experience" infographic from Temkin.
MARKETERS MUST ADAPT
This is why we created the Adaptive Marketer™ program—to help marketers usher in a new era. To create an Adaptive Customer Experience™ that automatically adjusts to the unpredictable behavior of customers and naturally improves every single time a brand interaction occurs on any touchpoint. By merging both historical relationship information with in-the-moment behavior activity, Adaptive Marketers™ can always use the latest state of each customer relationship to send and optimize the right message as the interaction is occurring… in less than 100 milliseconds! Every time a brand interaction occurs, the new state is made readily available across all potential touchpoints; this ensures that each channel is ready to use the new information for all future interactions and provide the most intimate brand experience possible.
Want more like this?
Want more like this?
Insight delivered to your inbox weekly.
Keep up to date with our free email. Hand picked whitepapers and posts from our blog, as well as exclusive videos and webinar invitations keep our subscribers one step ahead.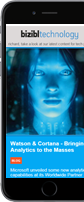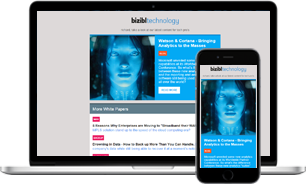 Want more like this?
Stay up to date with our weekly email