Consumer Trends: How to Cut the Mustard with Foodies
Do you live to eat, or eat to live?
Increasingly, people are choosing to broaden their culinary horizons, frequenting farmers markets more regularly than chain supermarkets and choosing that unpronounceable Italian word on the menu, even though they don't know what it means.
"Foodie" is no new term, but the amount of people identifying as foodies seems to be rising. And, with it, the number of brands targeting this adventurous segment of the public grows. With taste-buds unrestricted by national borders or traditional views, this consumer group represents an exciting prospect to brands able to offer an innovative, exciting product.
How can your brand stand out amongst the independent, home-grown food producers, the international delicacies, and new concept restaurants already taking a slice of this pie?
To help answer that question (and many more), we surveyed 1000 representative self-identified foodies, to understand what makes them tick. Below you'll learn how to successfully market to this unique segment, by better understanding foodie's wider interests and behaviours, as well as their buying habits and brand awareness in the market.
Interests and Behaviours
What personality traits and behaviours set this consumer group apart from the wider population, and how can brands tailor their messaging for this unique opportunity?
Foodies are hooked on innovation, in more than just the gastronomic arena. They ranked Tech & Science as their favourite news stories (17.8%). And while they're sat digesting those excess Cronut calories, they're reading up on their favourite athletes and teams, as Sports news came a close second with 17.3% of the vote.
They're least interested in Business news (5.1%), perhaps because they're more committed to the independent, small-batch companies that proliferate the gourmet food market, than the global companies making headlines because of their share prices.
Despite the trend for letting your food get cold while you snap the perfect picture of it, Instagram is only the second most used social media platform, with 18.1% of the vote. Snapchat, another image sharing platform, also performed badly in this consumer segment, securing just 3.5% of consumers' votes. By far the runaway winner is Facebook with 53.3% of the vote.
Use of Instagram shoots up, though, when you look at younger demographics (under 40 years old). In this sub-group, Instagram is the most-used social network by 24.8% of people, and Facebook's dominance drops to 46.3%.
Food-Specific Habits and Interests
What is it that tips foodies over the edge from prospective consumer, to loyal customer? It's a question that is key for the millions of pop-up restaurants, and funky new snack brands that seem to appear every week. If they can advertise in the right places, and communicate the right message via the right channels, they can crack the lucrative and open-minded foodie segment of the market.
Foodies are most receptive to TV ads, closely followed by social media. Many food brands put a lot of time and effort into their television campaigns, to try to communicate taste as best they can. The sensuous M&S food adverts have become famous, their sultry voiceover and oozing images making even the most disciplined of us drool.
Social media video recipes, and Instagram food posts are nigh-on ubiquitous nowadays. Tastemade videos of everything from simple salads to glitter unicorn cakes grace Facebook feeds, and food startups like Mob Kitchen are opting for social media as their primary mode of branding.
Perhaps it's something about the dynamism of television and social media advertisements that make them particularly powerful in advertising to the senses. Static adverts in magazines, newspapers, on public transport and billboards do much less well, and radio—with its total lack of visuals—is least popular.
How do foodies choose which new healthy popcorn brand, or which hot new brunch spot to try out next?
The internet dominates, with Google and review sites taking the top spots, highlighting the importance of SEO for food-related brands. Word-of-mouth confirmation from family and friends—trusted advisors who may have tasted the product or restaurant for themselves—were also popular. This underscores the importance of tracking Net Promoter Score (NPS) for brands too.
Social media came in 4th, perhaps not doing better because of the focus on aesthetics, and the lack of reviews. Specialist locations—a favourite food site; a shop; or a specialist magazine—were even less popular, showing foodies like to get a broad, objective view. In short, it's important to score highly on review sites, and have googlable reviews, for food brands.
What precisely are they looking for?
It follows that people concerned with finding the very best food out there would be most concerned with quality. Recommendations come in second, following on from the reliance on family and friends we saw above.
Notably, 7% of people were concerned with food brands sharing their values and ethics, perhaps reflecting the growing environmental concerns consumers have over food miles, reliably-sourced meat, and vegetarian and vegan options.
Similarly, for new brands trying to win consumers over, the thing they will need to focus most on is indeed quality.
The trend continues too with foodies enjoying word of mouth recommendations, citing them as the 2nd most powerful reason they would change brand. Price, crucially, only came in third place, and convenience was last.
Amongst other consumer segments these two factors are usually huge drivers, but when it comes to getting gourmet, people want quality over ease or affordability. They're willing to go out of their way to get the best-tasting food around.
Don't be afraid to pitch a higher price tag to this consumer segment, because as long as their taste buds are wowed, and their friends and family are chatting about your dishes, they'll be happy.
Food-Specific Brand Awareness
The UK Food and Grocery industry was worth £184.5bn in 2017, a figure expected to rise by 15% between now and 2022.
With trends for organic, vegan and free-from foods (to name just a few popular trends) growing rapidly, and taking bigger and bigger market shares, this growing market is ripe to be munched up by young and exciting brands.
Which food brands are most popular with foodies?
| | | |
| --- | --- | --- |
| 1 | Marks & Spencer | 4.30% |
| 2 | Gourmet Burger Kitchen | 3.10% |
| 3 | Gü | 2.30% |
| 4 | Jamie Oliver | 2.20% |
| 5 | Tesco Finest | 2.10% |
| 6 | Waitrose | 1.70% |
| 7 | Graze | 1.10% |
| 8 | Cartwright and Butler | 1.10% |
| 9 | TruffleHunter | 1.00% |
| 10 | Merchant Gourmet | 1.00% |
A pleasing amount of smaller, younger companies make the list of foodies' favourite food brands. There's also a broad range of products offered in that list, from restaurants, to supermarket ranges and snacks manufacturers.
The most impressive food brands of the last 12 months, though, are more heavily dominated by larger corporations.
| | | |
| --- | --- | --- |
| 1 | Marks & Spencer | 3.30% |
| 2 | Aldi | 2.80% |
| 3 | Tesco | 2.40% |
| 4 | Quorn | 1.80% |
| 5 | Nando's | 1.80% |
| 6 | Waitrose | 1.40% |
| 7 | Birds Eye | 1.40% |
| 8 | Jamie Oliver | 1.30% |
| 9 | Heinz | 1.20% |
| 10 | KFC | 1.10% |
Despite embarking on an intensive rebrand in recent months, Marks & Spencer have managed to capture the attention of foodies, winning both the favourite and most impressive categories. Jamie Oliver also appears in both lists, despite widespread news of the closing of Jamie's Italian restaurants up and down the country.
The ranking of Quorn in 4th place is testament to the rise of non-mainstream food trends.
While foodies give their loyalty to smaller and younger brands, as is shown in the list of favourite brands, their attention is still grabbed by the marketing efforts of larger companies, with substantially bigger marketing budgets.
We also asked foodies to name the well-known person they'd most like to see represent their favourite food brand.
| | | | | | | |
| --- | --- | --- | --- | --- | --- | --- |
| Overall winners |   |   | Popular influencers amongst men: | Women: | Under 40s | 40-years-old and over |
| 1 | Jamie Oliver | 9.90% | Jamie Oliver | Jamie Oliver | Jamie Oliver | Jamie Oliver |
| 2 | Gordon Ramsay | 8.10% | Gordon Ramsay | Gordon Ramsay | Gordon Ramsay | Gordon Ramsay |
| 3 | David Beckham | 2.00% | David Beckham | James Martin | David Beckham | James Martin |
| 4 | James Martin | 1.50% | Heston Blumenthal | David Beckham | Mary Berry | David Beckham |
| 5 | Nigella Lawson | 1.20% | James Martin | Nigella Lawson | Tom Hardy | Nigella Lawson |
| 6 | Heston Blumenthal | 1.10% | Nigella Lawson | Tom Hardy | Nigella Lawson | Heston Blumenthal |
| 7 | Gino D'Acampo | 0.90% | Rick Stein | Mary Berry | Kim Kardashian | Rick Stein |
| 8 | Mary Berry | 0.80% | Lloyd Grossman | Kim Kardashian | Gino D'Acampo | Michel Roux Jn. |
| 9 | Tom Hardy | 0.70% | Gino D'Acampo | Gino D'Acampo | Heston Blumenthal | Lloyd Grossman |
| 10 | Kim Kardashian | 0.60% | Tom Cruise | George Clooney | Cristiano Ronaldo | Gino D'Acampo |
Unsurprisingly, the most popular influencers for food brands are chefs, with Jamie Oliver the clear favourite across all demographics. It seems his home-grown, man of the people vibe is resonating with foodies across the country.
The surprising outsider in the tables is Tom Hardy, but his infamous performance in Batman as the villain, Bane, has secured him a following of fitness and nutrition fans that go some way to explaining this popularity.
Key Takeaways
There are increasing numbers of brands explicitly targeting the foodie consumer segment, as demand for niche food products are heading upwards, and in tandem the foodie title becomes more mainstream with more people accessing these unique products.
Representing a more generally innovative and adventurous consumer segment, foodies are captivated by Tech and Science news stories, and can be found 'checking in' to their favourite restaurants on Facebook or updating their Insta story with their latest culinary creation.
Their social media feeds are important to them, and they're likely to spot an advert there, or on TV.
That said, if they're proactively searching for new gastronomic experience, Google (and therefore SEO) still dominates, so don't focus 100% on paid social at the expense of building links, interesting content and persuasive reviews.
And in terms of focused messaging, quality, innovation and experience are key, over and above cost or convenience. These are not lazy, spendthrift consumers, meaning they're willing to pay a premium to be wowed!
Marks & Spencer are winning considerable share of mind in this market, coming top as the most popular and most impressive brand of recent months. This is despite negative press and controversial store closures, indicating that their key market is likely to be customers frequenting their food halls, rather than than their other departments.
Foodies are influenced when deciding to try new brands by their friends and family, as well as Google and other review websites. They are also influenced by the brands adopted by their favourite celebrity chefs. Jamie Oliver is a firm favourite for the influencer position, as well as owning a brand that's both popular and impressive to these consumers.
Conclusion
The opportunity to make money within this consumer segment is enormous. Unlike many other specific sections of the population, they are willing to indulge when it comes to food. They are less concerned with price and convenience, and driven almost exclusively by quality.
They are also particularly motivated by recommendations from the people in their lives (and strangers on Google). If you can get your restaurant or line of delicious new products talked about on social media, in forums, and in person, word spreads amongst this consumer group like wildfire.
Reviews are very important, and customer service and experience standards need to be consistently high, because bad news will spread just as quickly as good.Tracking your NPS is therefore crucial.
Foodies are a group who pay attention to the biggest names in the food industry, and like to see their cookery and gourmet products advertised by experts. It would be better to spend money gaining the endorsement of a chef, than on that of a minor celebrity or influencer.
Similarly the brands striking a chord with foodies are far more niche than those who resonate with the general population. For these consumers, the brands who shout the loudest don't have the biggest impact: they are happy to seek out the highest quality, and they're finding it in smaller, more expensive brands.
If you'd like to gather your own consumer insights, to discover key behaviours and habits of the sectors of the public that matter most to your brand, get in touch with Attest today. Uncover unexpected behaviours amongst key consumes, and perhaps even discover new markets ripe for your brand.
Want more like this?
Want more like this?
Insight delivered to your inbox
Keep up to date with our free email. Hand picked whitepapers and posts from our blog, as well as exclusive videos and webinar invitations keep our Users one step ahead.
By clicking 'SIGN UP', you agree to our Terms of Use and Privacy Policy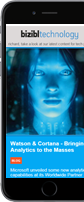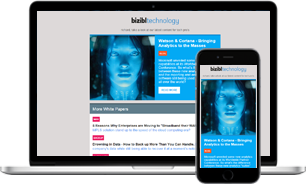 Other content you may be interested in
Want more like this?
Stay up to date with our content email
Want more like this?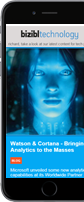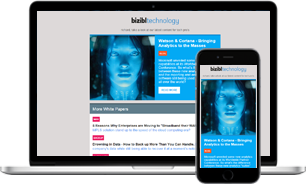 Want more like this?
Insight delivered to your inbox
Keep up to date with our free email. Hand picked whitepapers and posts from our blog, as well as exclusive videos and webinar invitations keep our Users one step ahead.
Bizibl Group Limited, Registered in England 09091156, 26 Bridge Road East, Welwyn Garden City, Hertfordshire, AL7 1HL