The Case for Mobile Apps in Content Marketing
A large part of getting content marketing right is the medium. That might sound counter-intuitive, but if you're creating top-quality content which your audience is struggling to interact with - you're really not doing your brand any favours.
By now, it's almost a cliché to discuss the fact that mobile usage is growing - that it's overtaken desktop, and that it is a (if not the) critical channel for today's marketers - but mobile is bigger still. It transcends channels. Increasingly, it's the primary gateway to many of the other channels. Safe to say then, that to one degree or another, your audience is interacting with your content on mobile.
So, if mobile is the nexus of your content marketing operations, let's drill into it a bit further...
The mobile web
Whether a web search pointed to one of your products, or they saw an ad for a piece of your content - for many users, the mobile web will be an early touch-point with your organisation, so it's important to make a good impression.
It really does go without saying nowadays, that your mobile web presence needs to offer a high-quality experience. Content needs to be responsive, UX needs to be intuitive, and your mobile presence needs to be every bit as compelling as it's desktop equivalent.
And for some users, that's enough! But others are left wanting more - wanting a step up in experience. After all, who uses the Instagram mobile website, or watches YouTube in the browser long term?
So who might use your apps, and why?
The quick answer is: People who want better experiences, and/or people who are engaged with your brand - that might be people who need a boarding pass, people who want a faster payment experience, or people who know they'll be interacting with your content more regularly. Progressing to an app install is indeed a step up - If they're installing your app, albeit tentatively, a user is inviting a deeper relationship with your brand. These people are valuable.
The app install brings many benefits. Principally, once their initial content interaction is done, it's not just a case of closing a tab and leaving your website behind. Installing an app means you're on their home screen, or at least in their app-tray.
Apps bring a variety of benefits, for both the user and the publisher - like easy access to phone hardware, such as cameras, or local storage for offline content. For marketers, one of the key wins achieved with an app install is push notifications - a premium, high-response marketing channel.
The case for content marketing apps
Perhaps the biggest objection of content marketers is that they don't have the budget or resources to do a good job of both apps and mobile web.
The problem with this is the modern reality that mobile web is a basic requirement for modern business, and that mobile apps are where the most-engaged and valuable customers naturally gravitate. Happily, modern content marketing delivery platforms enable organisations to deploy content across multiple channels simultaneously, utilising advanced automation to minimise resource requirements.
Avoid ageing apps
One of the real shortcomings of legacy apps, particularly those which act as content repositories, is a cyclical approach to developing and maintaining them. Because of lengthy and sometimes onerous app-store approval processes, app owners have seen little choice but to let their apps become outdated, before replacing them with a costly major update.
Modern content apps can be thought of more as "containers" which need minimal maintenance, simply acting as a gateway to cloud content. Using this technology, publishers can move towards always-on content portals featuring up-to-the-minute content.
According to 2018 eMarketer research, apps make up 87% of all time spent on mobile devices - about 2 hours and 35 minutes every day. That statistic perfectly demonstrates consumers' preference for apps - for native experiences.
For modern brands to be successful, they need to give customers what they want, and take every opportunity to become a meaningful part of their lives - apps offer a better way of doing this throughout the customer lifecycle.
To find out how you can use mobile apps to deliver the experiences your customers want, get in touch with the experts at Rakuten Aquafadas.
Visit aquafadas.com to find out how our digital content publishing suite is leveraged by some of the world's biggest brands to deliver premium content, automate content workflows, and produce more content with less.
Want more like this?
Want more like this?
Insight delivered to your inbox
Keep up to date with our free email. Hand picked whitepapers and posts from our blog, as well as exclusive videos and webinar invitations keep our Users one step ahead.
By clicking 'SIGN UP', you agree to our Terms of Use and Privacy Policy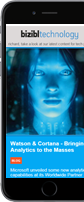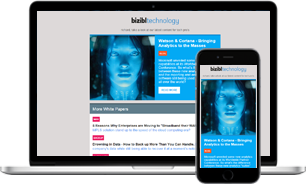 Other content you may be interested in
Want more like this?
Stay up to date with our content email
Want more like this?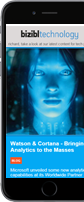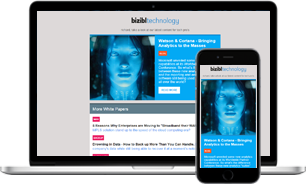 Want more like this?
Insight delivered to your inbox
Keep up to date with our free email. Hand picked whitepapers and posts from our blog, as well as exclusive videos and webinar invitations keep our Users one step ahead.
Bizibl Group Limited, Registered in England 09091156, 26 Bridge Road East, Welwyn Garden City, Hertfordshire, AL7 1HL