Bravo, Nationwide. Bravo.
Robin Bresnark
Director of Client Success
Buyapowa
I opened up a newspaper today. The usual procession of sensationalised nonsense, global tragedy and 14-year-old celebrities frantically trying to rewind their educations. It took about 30 seconds to read, but then the very last page - the back cover, in fact - caught my eye.
There it is, up there in the picture. A full page advert for the Nationwide Building Society. Nothing out of the ordinary there, right? People need financial services, banks and building societies need to tell 'em where to get 'em. But this ad wasn't selling current accounts. Or mortgages. Or even Smart Junior ISAs (guess what my five-year-old's getting for Christmas!).
It was for Nationwide's excellent refer-a-friend programme, where their 15 million existing members can share the love and invite their friends to switch their current accounts. They get £100 if their friend signs up, the friend gets £100. Everyone - including Nationwide - is a winner.
But wait. There's more. I get home, pour myself a large Lemsip & tonic and turn on the TV. And look what's on: an advert for Nationwide's refer-a-friend programme. Right there. On my telly.
Full page adverts, TV campaigns: Nationwide are going BIG on this whole referral thing - and that's no surprise. Back in 2015, AOL and the global consulting firm, Oliver Wyman, issued their research detailing the paths customers take before switching their bank account. Of the 1,743 people surveyed, 44% cited personal recommendations from friends, family and co-workers as playing a significant role in helping them choose a new current account provider - by far more than any other factor, including advertising.
That was nearly three years ago. Since then, FinTech disruptors like Monzo, Starling and Tandem have taken their cue from the daddy of all FinTech disruptors, PayPal, putting referral front and centre in their customer acquisition strategies. Suddenly, it's impossible to open up a shiny, new money app without being encouraged to invite your friends. And, unsurprisingly, that approach has attracted the interest of the high street banking giants, as they look to muscle up and protect their territory.
But those traditional banks and building societies aren't just trying to keep up with the Millennial Joneses; they're also doing what FSIs do best: they're counting the beans. According to The Financial Brand, the cost-per-acquisition for financial institutions is anywhere from $250-$400. However, even once you factor in rewards for referrers and incentives for their friends, the average CPA drops to $110-$175 when the acquisition comes via referral. Now, I'm no banker, but the back of my envelope says that referral can net you $140-$225 per customer. Which pays for a whole lot of pens on chains.
And referred-in customers are more loyal and more profitable, too. According to the Harvard Business Review, "referred customers are, on average, about 18% more likely than others to stay with their bank... [and] generate 16% more in profits". So, customers acquired via referral are cheaper to acquire, generate bigger returns and stick around longer. Little wonder, then, that Nationwide are by no means alone when it comes to arming their marketing department with a powerful referral programme. See that scrolling list below, flashing by at a million miles an hour but seeming to take forever to get to the end? That's just some of the hundreds and hundreds of banks and credit unions running refer-a-friend schemes in the US alone, including big hitters like Charles Schwab, HSBC, Citibank and Capital One:
But let's get back to what brought us here: Nationwide's huge advertising campaign celebrating their referral programme. It's not just that Nationwide have a programme; it's that they're using it as the backbone of their consumer marketing. And that's a smart move in a sector that's now so mature, with so many players offering identical services, it's essentially become commoditised.
For a while, banks tried to one-up each other by shouting about how many ATMs they had, their super-convenient opening hours, the lovely smiles on the faces of their staff. But these weren't differentiators; they were just the basic stuff you needed to offer if you were going to run a bank in the 21st century.
So, just like Coke markets happiness instead of fizzy, brown sugar-water, the banking sector started to implement a classic branding strategy for commoditised markets: target the heart, not the head. Barclays stopped getting a super-sinister Sir Anthony Hopkins to big up bigness and started featuring shirtless dads hugging babies in their ads instead. More recently, Natwest have tapped directly into the anger people have felt since the 2008 financial crisis, issuing their emotionally overwhelming 'We are what we do' campaign, featuring "stupid" football hooligans, melting icebergs and a bank worker whose expression seemingly reads: "Today, I absolutely will not issue any sub-prime mortgages, plunging hard-working people into unmanageable debt".
But Nationwide's campaign is something altogether new. It's an acknowledgment that it's not just the message that needs to change; it's the medium. By using traditional media to support word of mouth - and not the other way around - they stand a significantly better chance of reaching, and activating, potential new customers. Their newspapers might not get those potential customers to switch their current accounts. Their TVs might not persuade them to make the jump. But their friends? That's some clever thinking, right there.
So bravo, Nationwide. Bravo.
If that's enough to influence your thinking, visit buyapowa.com.
Want more like this?
Want more like this?
Insight delivered to your inbox
Keep up to date with our free email. Hand picked whitepapers and posts from our blog, as well as exclusive videos and webinar invitations keep our Users one step ahead.
By clicking 'SIGN UP', you agree to our Terms of Use and Privacy Policy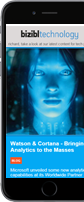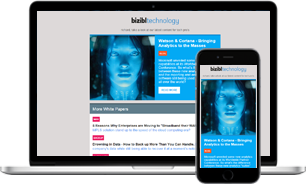 Other content you may be interested in
Want more like this?
Stay up to date with our content email
Want more like this?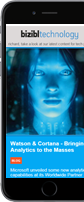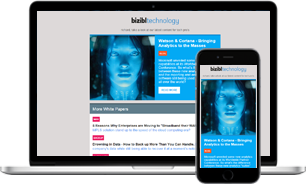 Want more like this?
Insight delivered to your inbox
Keep up to date with our free email. Hand picked whitepapers and posts from our blog, as well as exclusive videos and webinar invitations keep our Users one step ahead.
Bizibl Group Limited, Registered in England 09091156, 26 Bridge Road East, Welwyn Garden City, Hertfordshire, AL7 1HL