Avoid Headaches and Frustration: Improve the State of your Digital Content
Erica Gunn
Chief Marketing Officer
Canto
With hours lost to inefficient workflows, new research from Canto and Ascend2 identifies improvements organisations can make this year.
A new report, The State of Digital Content 2023, has identified significant time wasted by content and marketing teams trying to locate assets that fuel their work. 57% of those surveyed across the UK and US reported that their teams waste more than 3 hours per week locating much-needed assets. These inefficiencies, loss of productivity and delays in getting content to market are of significant concern to most content and creative contributors.
But there are ways to fix these inefficiencies. With insights from The State of Digital Content survey, let's take a look at the tools and processes some teams are using to cut down on time wasted and make their workflows smoother.
Better tools = better insights
Teams that use a digital asset management platform are 3x more likely to get insights to inform strategic decisions from their content management tool.
The research found that marketing teams with solid tech stacks are happier with how their content is managed. Specifically, organisations that use a digital asset management (DAM) platform are twice as likely to be satisfied than those that use other content storage tools (such as local servers or cloud-based storage). Not only does this frictionless approach satisfy content teams, but with a solid tech stack, teams have better reporting (another pain point) and insights that also help to inform strategic decisions.
Streamlining workflows is key
Teams with efficient workflows are over 5x more likely to increase content ROI significantly.
Many organisations are still using multiple platforms to manage creative assets, including cloud storage, file transfer and even local drives or desktops. With this lack of organisation, 37% of content marketers stated that maintaining, updating and managing content was frustrating. This is because of the complicated workarounds that have developed over time, which makes finding and keeping up-to-date content difficult.
Ultimately, this results in a lack of cohesion around the brand and campaigns, which can be particularly difficult for global organisations with local teams and agencies that need access to assets quickly. However, as the report showed, a way to rectify many of these issues is to streamline workflows. Respondents who described their content and workflows as efficient are five times more likely to report a significant increase in content ROI, making it a critical part of their success.
So why do organisations today have such a mixed approach to content management?
This mixed approach often occurs as teams grow and rely on technology that was initially state-of-the-art or the most convenient at the time. But as organisations continue to grow and collaborate internally and externally, the platforms they use become challenging, with limits to the number of users, licences and integrations.
Organisations hire content creators to be creative and not to be tied up in administrative tasks, and frustrated creatives have less time to deliver value to campaigns and activities, slowing down workflows significantly.
Teams with the right tech stack are happier
DAM users are over 2x more likely to be highly satisfied with how their organisation's digital content is managed and stored.
When asked what would improve overall efficiency, many teams reported that outdated and complex technology was a considerable barrier to achieving their KPIs.
Part of having the right tech stack means starting with the right foundation. Did you know that more than two-thirds (63%) reported using a combination of file storage methods, including local servers, cloud-based storage and even on desktops? This combination method poses a major risk regarding data loss and security. On teams without a DAM solution, only 22% of respondents were satisfied with how their digital content was stored compared to their DAM counterparts (51%).
One reason is that digital asset management systems offer a key benefit - the power of search. 50% of this group cited search as the most useful feature. This makes sense when more than half (57%) of those surveyed reported that their teams waste more than three hours per week trying to locate assets. With features like tagged content, image recognition and metadata, DAM offers powerful search capabilities. It's easy to see why this feature is a favourite.
Additionally, DAM users are three times more likely to have efficient creative workflows, thanks partly to these robust features. And DAM users are 3x more likely than all others to have seen a significant increase in content ROI in the last year.
Even so, many respondents said that better workflows and sharing capabilities would improve how they store and manage digital content. This is partly due to the hybrid and remote workforce that has stepped away from traditional office environments, making the mixed asset management approach even more inefficient. However, less than one-quarter (24%) of remote workers reported being satisfied with their ability to share and manage content.
So, how can you improve the state of digital content in your organisation? Let your content teams be creative and efficient. Don't drag them down with out-of-date technologies and time-wasting administration. Help them build a solid foundation for streamlining workflows. After all, you hired them to make a difference.
The 2023 State of Digital Content report presents survey data from hundreds of marketing and content professionals to assess what strategies, workflows and technologies set teams up for success. Learn more about the findings and how you can transform your approach to content creation in 2023 by downloading the report here.
Want more like this?
Want more like this?
Insight delivered to your inbox
Keep up to date with our free email. Hand picked whitepapers and posts from our blog, as well as exclusive videos and webinar invitations keep our Users one step ahead.
By clicking 'SIGN UP', you agree to our Terms of Use and Privacy Policy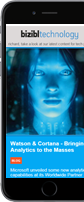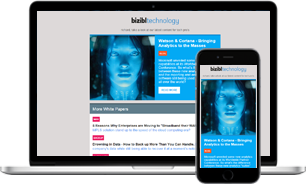 Other content you may be interested in
Want more like this?
Stay up to date with our content email
Want more like this?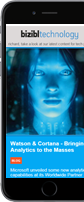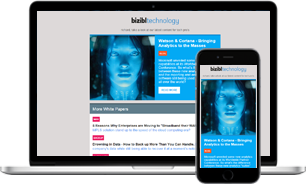 Want more like this?
Insight delivered to your inbox
Keep up to date with our free email. Hand picked whitepapers and posts from our blog, as well as exclusive videos and webinar invitations keep our Users one step ahead.
Bizibl Group Limited, Registered in England 09091156, 26 Bridge Road East, Welwyn Garden City, Hertfordshire, AL7 1HL