AR We There Yet? How Augmented and Virtual Reality Are Reshaping Retail
Amir Iliaifar
Content Marketing Editor
Bronto Software
It's an exciting time for both shoppers and retailers. Familiar yet time-consuming tasks, such as physically trying on clothes or guessing how a piece of furniture will look in your home, are giving way to more innovative, enriching and consumer-focused experiences. And it's all thanks to the rapid advancement of augmented reality (AR) and virtual reality (VR) technologies.
At IRCE, Imran Ansani, principal manager of innovation for Walmart Global Ecommerce, predicted that "within five years, the industry for AR and VR will grow almost 200-fold." He said the "big bang" of AR has already begun, with companies like Microsoft, Sony and Apple – which recently launched its ARKit for augmented reality apps – all betting big on AR and VR.
Both technologies are poised to reshape retail as we know it. But how? What exactly are AR and VR? How do they differ? And how can savvy commerce marketers prepare themselves to get ahead of the curve and make the most of these exciting technologies?
What's the Difference?
At the moment, the terms AR and VR are somewhat nebulous and confusing. AR is any technology that overlays digital information onto a real-life setting, typically through a screen or device. VR doesn't try to overlay digital information or augment reality; instead, it replaces it entirely, often through a headset worn by the user.
Facebook's Oculus Rift headset is an example of VR, while Google Glass was an early attempt by Google at bringing AR to consumers. Other, albeit rudimentary, examples of AR include Snapchat's "filters" and Yelp's "Monocle" feature, which lets you view businesses around you by using the camera on your device and pointing it at your surroundings.
But perhaps the best example of AR to date is Pokémon Go, the app that took the world by storm last year. Kids and adults across the globe were outside trying to "catch" Pokémon that popped up on their phone as they explored their surroundings using a combination of the screen and a map.
The Possibilities Are (Virtually) Endless
While Pokémon Go is an excellent example of the gamification of AR, the use cases for retailers are virtually (pun very much intended) limitless. And if results are anything to go by – the app grossed $1 billion in just over six months – the Pokémon Go craze shows just how successful this technology can be.
That's exciting news for retailers, particularly those already out there leading the way. Rebecca Minkoff used AR during its Fashion Week show to let women "try on" the show's styles for themselves using an app called Zeekit.
Gap launched a new virtual dressing room app in collaboration with Google that uses AR to let shoppers try on clothes without having to step into a store. After inputting your measurements and height, the app shows how each size garment looks on different body sizes. The technology gives customers incredible autonomy during the shopping experience and is a result of the brand exploring new ways to make the purchasing experience effortless and add value to the customer.
Augmented Expectations
Imagine for a moment you're a kid again. It's Halloween, and you need a costume. But not just any old costume will do. You need one that's going to cement your position as the coolest kid on the block, so you go to your local store and try on a bunch. You pick out something from the Star Wars collection, a superhero costume and many more. After all, this is serious business. Your reputation is on the line.
Now imagine you never had to wait in line or even set foot inside a fitting room. You simply walked up to a mirror and selected all the costumes you wanted to try, and the mirror displayed exactly what those costumes would look like on you. It's the ultimate form of "try before you buy." Pretty cool, huh?
Who wouldn't want to try on a pair of shoes or jeans or even see how a piece of furniture looks in your home before you make the purchase?
Experiences like these are not only powerful, they're effective and very personal. That's why AR and VR technology are so important; they offer greater value to customers through the dynamic delivery of personalized and contextual content.
While AR and VR can seem a bit intimidating, when you really think about it, they are simply natural extensions of the way in which consumers interact with content and products. As Ansani put it, "We started off with images online and then we graduated to videos. We have had 360-degree spins and 3D playable models, and now we're moving toward an AR and VR experience.
Embrace the Future
Consumers want to engage all their senses at once. It's no longer enough to view an image here or a brochure there; it's the convergence of the senses that consumers are after. AR and VR can provide a better understanding of your product and a more consumer-driven experience. And as this tech becomes more polished and mainstream, the technologies will continue to reshape the shopping experience as we know it. Are you ready?
Want more like this?
Want more like this?
Insight delivered to your inbox
Keep up to date with our free email. Hand picked whitepapers and posts from our blog, as well as exclusive videos and webinar invitations keep our Users one step ahead.
By clicking 'SIGN UP', you agree to our Terms of Use and Privacy Policy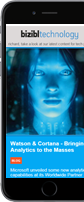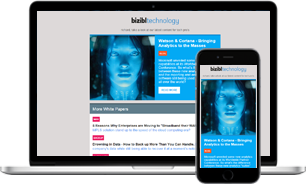 Other content you may be interested in
Want more like this?
Stay up to date with our content email
Want more like this?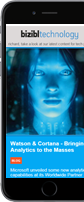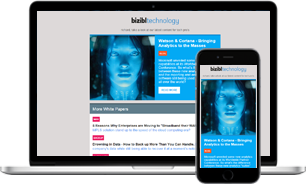 Want more like this?
Insight delivered to your inbox
Keep up to date with our free email. Hand picked whitepapers and posts from our blog, as well as exclusive videos and webinar invitations keep our Users one step ahead.
Bizibl Group Limited, Registered in England 09091156, 26 Bridge Road East, Welwyn Garden City, Hertfordshire, AL7 1HL